The Standard in Healthcare Board Exam Prep & CME
Join the 1.5M+ practitioners who've trusted BoardVitals online practice questions to prepare for their board exams and earn CME credits.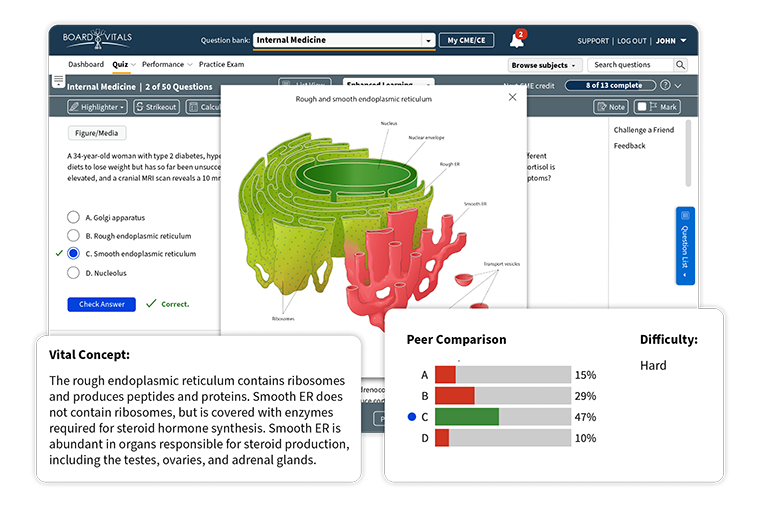 THE BOARDVITALS ADVANTAGE
Achieve Excellence from Board Exams to CME
BoardVitals empowers practitioners to achieve career excellence with comprehensive online healthcare and medical education content and learning tools for Board Exam Prep& Continuing Medical Education.
2K+
Institutions Trust BoardVitals
1.5M+
Practitioners Trained
35
Accredited CME Specialties
WHAT THE MEDICAL COMMUNITY IS SAYING
100% Pass Guarantee​
We're committed to supporting you and are confident we can help you achieve your goals. In fact, we guarantee it.
Higher Pass Rates
Test-takers who used BoardVitals had a 9% higher board exam pass rate than the national average, plus 18% reduction in study time.
Challenging Questions
Our content is developed by top specialists and made up of exam-style questions at or above the difficulty level of the actual exams.
Updated Content
Our team of top physicians and healthcare editors update content frequently to ensure the best questions are front and center.
Comprehensive Explanations
Detailed explanations and rationales help you understand why you got a question right or wrong.
Full-Length Practice Exams
Practice using the exact blueprint, length, and board exam interface. Just like the real exam.*

Create unlimited custom quizzes to turn your weaknesses into strengths.

In-depth analytics help you focus on key areas for improvement.

Powerful visuals transform complicated concepts into clear illustrations.
BOARD EXAM PREP
Ace Your Board Exam
Prepare for the most important exams of your career with realistic board review questions and board-style cases.
Find your specialty/exam now.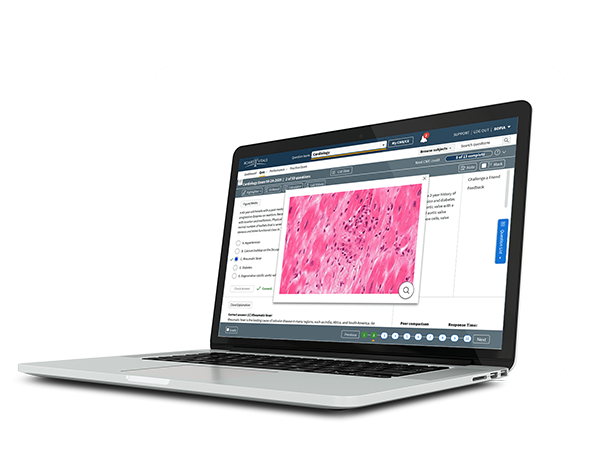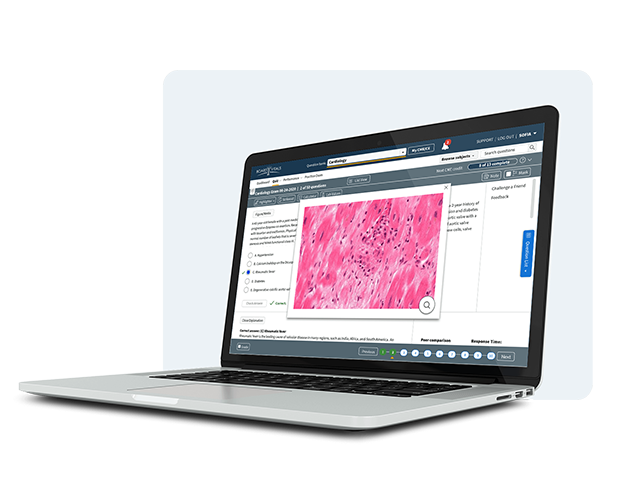 CONTINUING MEDICAL EDUCATION
Earn Online CME Credits
CME online in 35+ specialties
CME credit hours for Physicians, PAs, and Nurse Practitioners
AMA PRA Category 1 Credits™, MOC points, and Contact Hours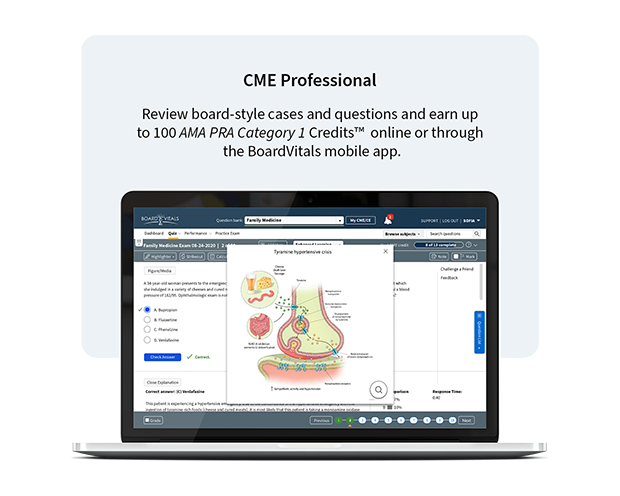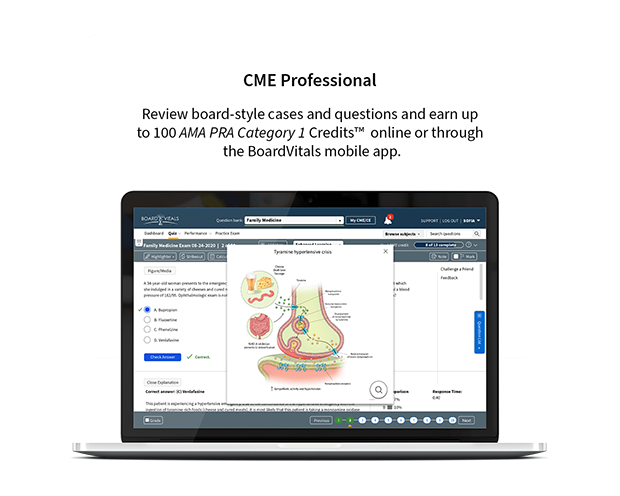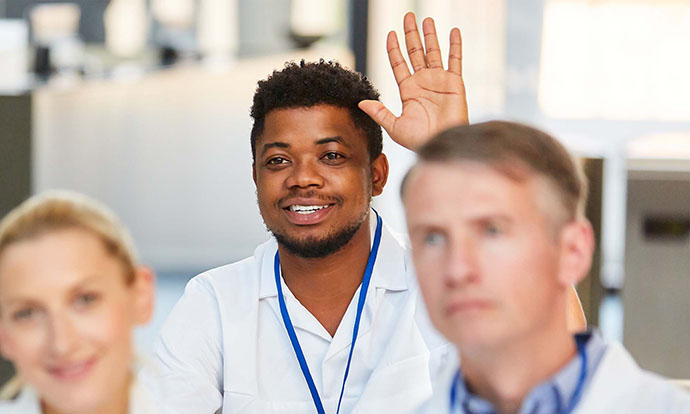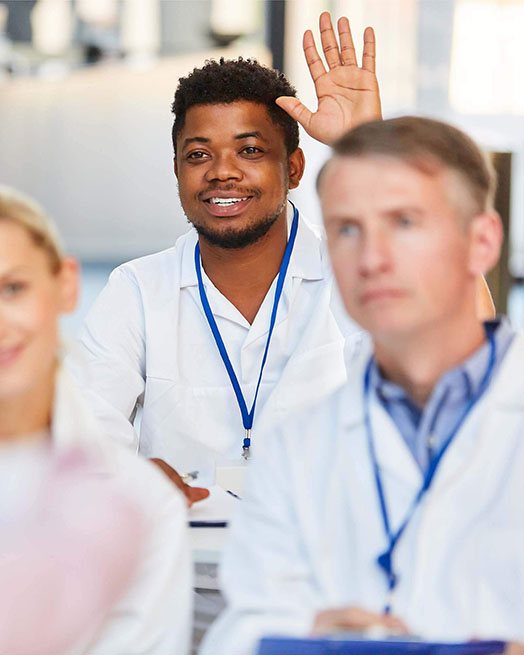 INSTITUTIONAL SOLUTIONS
Support Your Students & Faculty
Trusted by 2,000+ World Class institutions, BoardVitals delivers expert content and a flexible platform designed to match educational needs. Whether you are looking to fill a need at a medical or nursing school, residency program, health sciences library or hospital, we'll work with you to customize a solution.
Try BoardVitals Free Today
No credit card required. Find your specialty below
FROM THE BLOG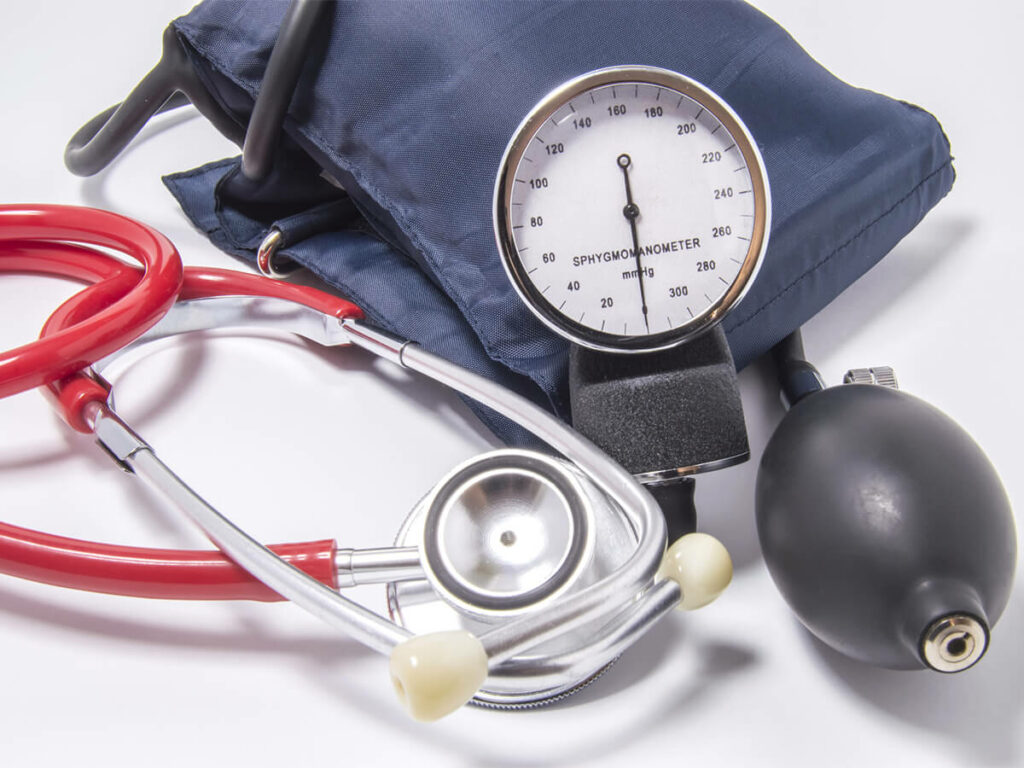 How Can You Prepare for the Internal Medicine Board Exam?
The Internal Medicine Board Certification Exam is the final step for doctors looking to specialize in Internal Medicine. This in-depth exam covers a range of different topics, including Hematology, Psychiatry, and Dermatology. Passing the boards is not a guarantee, but with the right plan in place, you will be confid...
Read more >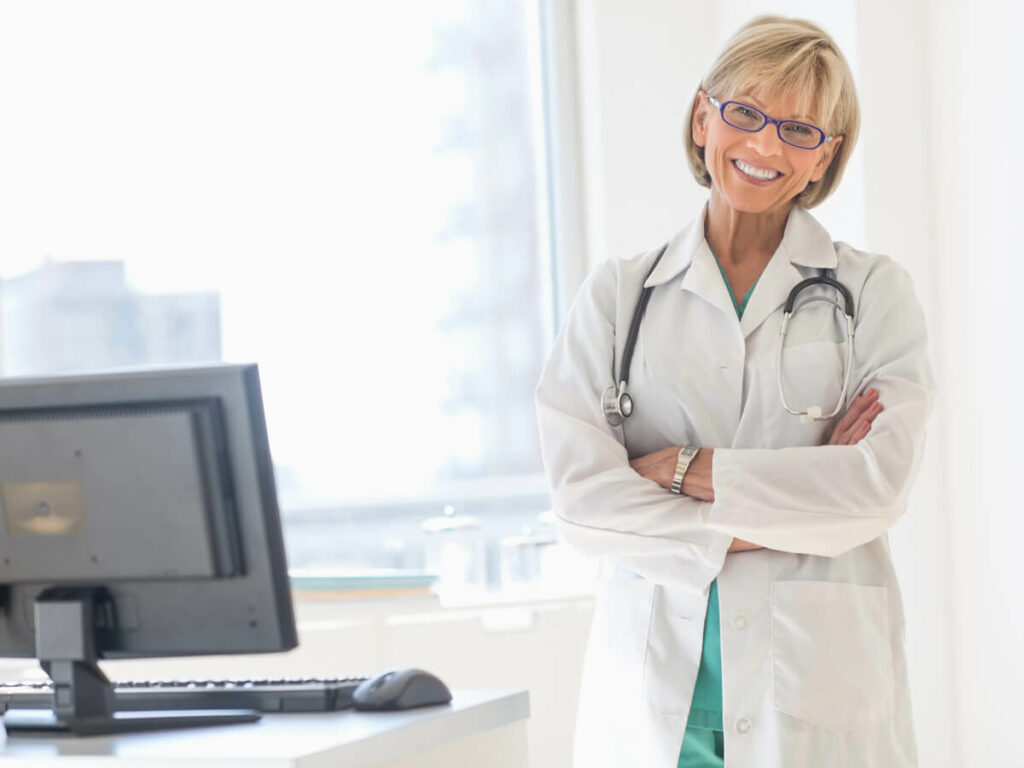 ANCC vs. AANP: Which FNP Exam Should I Take?
The American Nurses Credentialing Center (ANCC) and the American Association of Nurse Practitioners (AANP) are the governing boards that administer tests to examinees seeking to become certified as a nurse practitioner. Both ANCC certification and AANP certification are credentials that demonstrate the necessary ...
Read more >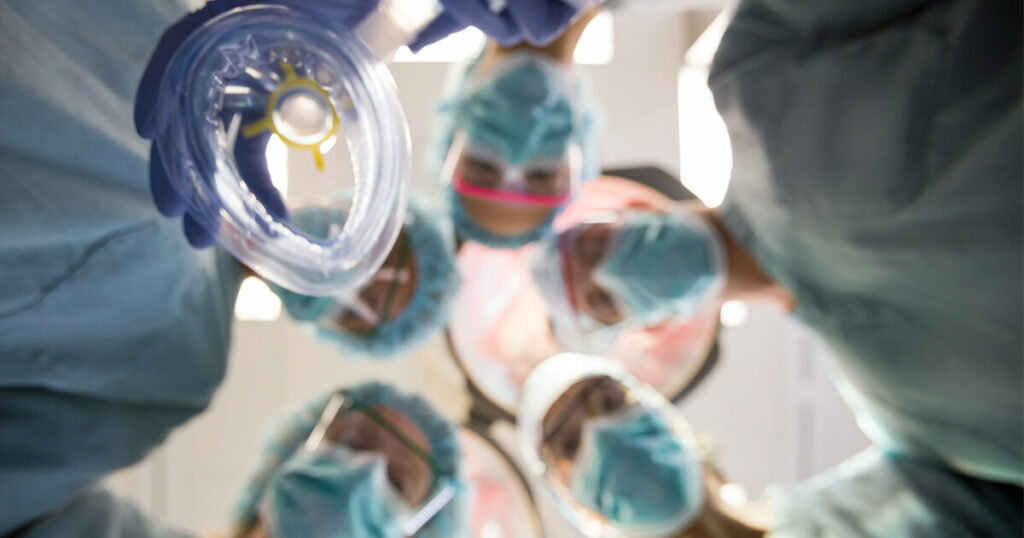 How Do You Become an Anesthesiologist?  
Anesthesiologists are medical doctors who specialize in the administration of anesthesia. These specialists work together with surgeons, surgical technologists, and other medical professionals to ensure patients are comfortable and healthy before, during, and after surgical procedures. Like with most specialties, th...
Read more >