NAPLEX Exam Prep for Pharmacists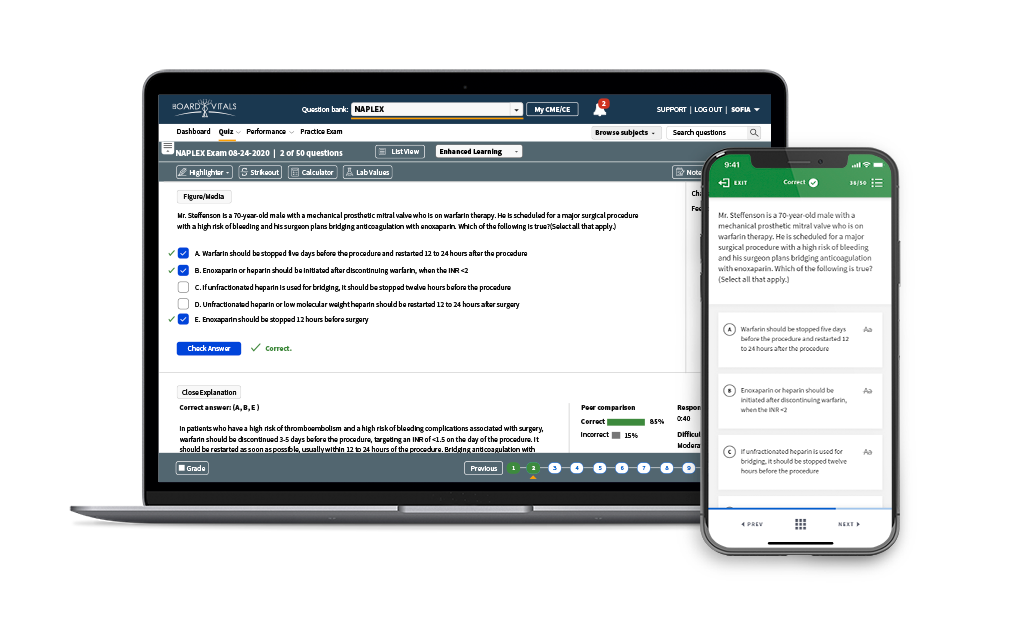 BoardVitals provides one of the best NAPLEX review tools in the market, with fully up-to-date questions and in-depth responses developed by Pharmacists and faculty. Study for the pharmacy exam on the schedule you set, compare your performance to peers, develop custom pharmacy practice tests, and time yourself to simulate real exam conditions.
With content closely matching the NAPLEX pharmacist exam content specifications, candidates can prepare with practice questions in the question formats you'll encounter on the actual pharmacy test. Accessible any time, any place, from any computer or mobile device. Sign up today and try it for free.