Naturopathic Medicine Exam Review for NPLEX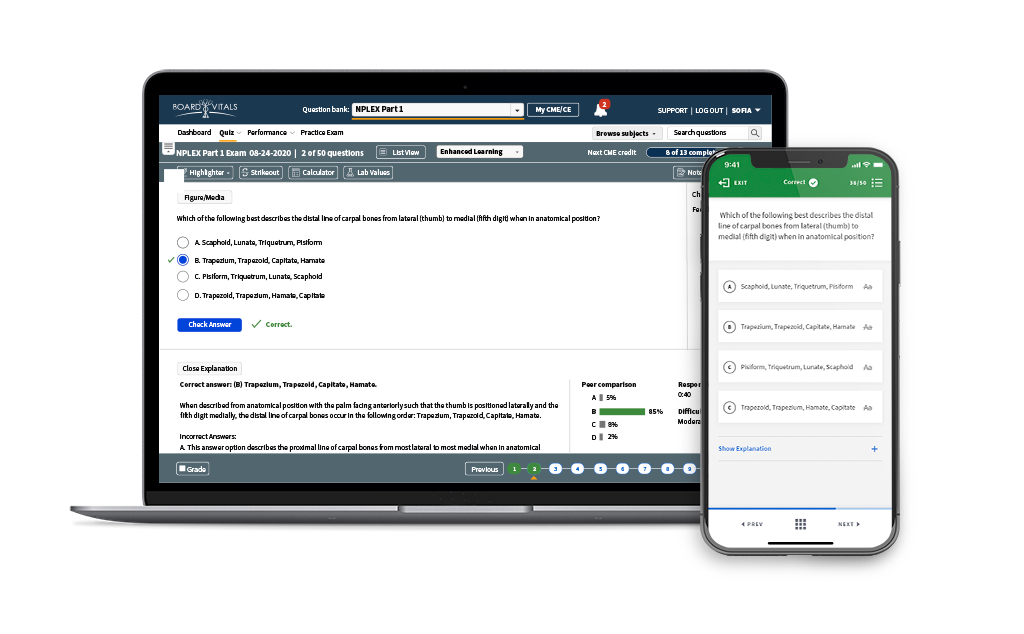 Comprehensive question banks created by top naturopathic doctors to reflect the NPLEX Part 1 and Part 2 exams. BoardVitals' tools help you assess your current knowledge, identify areas of focus, and build a customized study program available online any time, any place.
Covering the full range of basic and clinical science topics, our products are among the best available—and they're backed by a 100% Pass Guarantee. Select your exam below and take a free trial.