Dental Exam Study Guides & Test Prep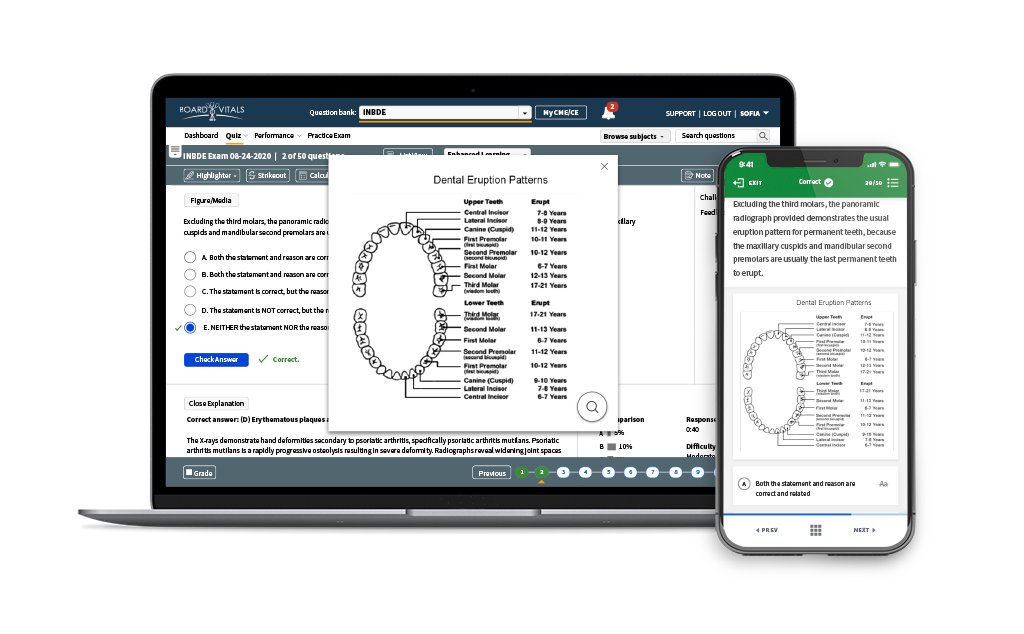 Access comprehensive question banks for dentists and dental hygienists prepping for the INBDE and NBDHE exams. BoardVitals lets you study on the schedule you set with online, on-the-go reviews developed by top dentists and oral health faculty. Examples favor case-based formats common to the dental boards, and in-depth answers help you build your knowledge base.
Get started with a Free Trial and have confidence with a 100% Pass Guarantee.