Stretch your CME allowance! Save $125 on all CME Activities, including our gift card bundles.
Buy now before your stipend expires. Sale ends June 30. Excludes CME Certificate Add-Ons.
Use code: JUNECME at checkout
Copy Promo Code
Code Copied!
Podiatry Exam Review & Study Guides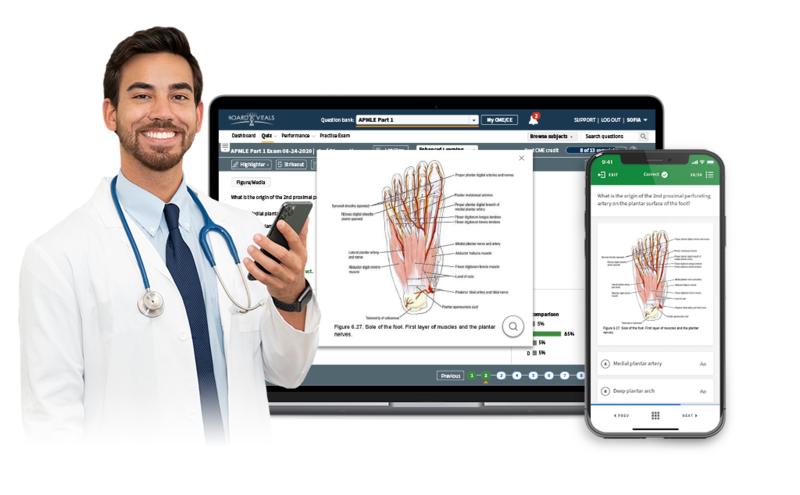 Comprehensive exam prep and review tools for the primary and specialized Podiatry exams, from APMLE through ABPM certification and ABFAS Foot & Ankle Surgery exams. All BoardVitals' products feature expert-designed question banks, customization options that let you tailor your personal study plan, stats that show where you rank against peers, and 24/7 availability from any computer or mobile device. Get the best available preparation backed by a 100% pass guarantee.