Stretch your CME allowance! Save $125 on all CME Activities, including our gift card bundles.
Buy now before your stipend expires. Sale ends June 30. Excludes CME Certificate Add-Ons.
Use code: JUNECME at checkout
Copy Promo Code
Code Copied!
Medical Student Exam Review Tools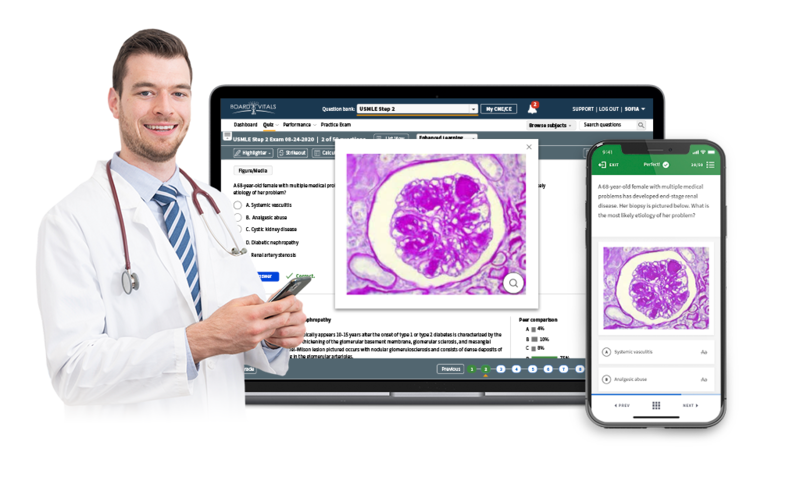 From USMLE and COMLEX through NBME shelf exams, BoardVitals offers medical students comprehensive preparation for national exams administered during medical school. Thousands of review questions and detailed explanations developed by top faculty, specialists, and publishers target each specific exam. Online, on-demand access and personalization tools let you customize your study program, backed by the confidence of a 100% pass guarantee.