Shop our Winter Sale and save 20% on any question bank, excluding CME Pro Plus. Offer ends January 26th so hurry before the savings freeze over!
20% Off All Question Banks
Use code: SNOW at checkout
Copy Promo Code
Code Copied!
GI MOC Recertification Question Bank and Preparation
Choose your plan
Detailed Explanations and Rationales
Targeted to ABIM Exam Blueprint
24/7 Access Anytime, Anywhere
Vaccine Donated with Every New Purchase
100% Pass Guarantee
Ask a Physician™
Buy Now, Start Later (up to 6 months)
Detailed Explanations and Rationales
Targeted to ABIM Exam Blueprint
24/7 Access Anytime, Anywhere
Vaccine Donated with Every New Purchase
100% Pass Guarantee
Ask a Physician™
Buy Now, Start Later (up to 6 months)
Detailed Explanations and Rationales
Targeted to ABIM Exam Blueprint
24/7 Access Anytime, Anywhere
Vaccine Donated with Every New Purchase
Free Trial
$0
No credit card required
Free access to select questions
Detailed Explanations and Rationales
Targeted to ABIM Exam Blueprint
24/7 Access Anytime, Anywhere
Included with all plans
Customize practice tests by subject

Track your progress with advanced analytics and reports

Timed option to simulate real test conditions

Compare your progress against the national average
"I used the online BoardVitals and found that the 600+ questions for my specialty were pretty comprehensive with answers to each question and a convenient monitoring of my progress. I could choose as short or long a test as desired and then review missed questions to hone areas requiring more review. It is also quite affordable and perhaps most importantly really preps you for test-taking skills."
Steven Taylor
MD
Key MOC Features
Gastroenterology MOC Board Review Topics Covered:
Nutrition
Esophagus
Stomach/Duodenum
Biliary Tract
Colon
Small Intestine
ID
Pancreas
Liver
True/False
Hereditary Cancer Syndromes
Stomach
Small Bowel
Anus
Basic Science and Physiology
GI Recertification Exam Info
The Gastroenterology Maintenance of Certification Examination is strictly multiple choice GI questions with the single best answer – focused primarily on patient scenarios. The First-Time Takers Pass Rate in 2018 was 92%. Based on survey findings from the AGA, the best mode of improving performance on the exam is taking more questions.
Knowledge Check-In
Beginning in 2019, the ABIM started offering a new two year-assessment option in Gastroenterology called a Knowledge Check-In for physicians to meet their MOC program requirements in lieu of taking the traditional MOC Exam.
What topics are covered on the ABIM Gastroenterology MOC Exam and Knowledge Check-In Assessment?
The BoardVitals Gastroenterology MOC question bank follows the ABIM Gastroenterology MOC Exam Blueprint as follows:
Esophagus 12%
Stomach and Duodenum 15%
Liver 22%
Biliary Tract 10%
Pancreas 11%
Small Intestine 10%
Colon 20%
Be prepared to see lab results, videos, and images. Our question bank provides these for practice on the relevant media formats. We suggest the Mayo Clinic GI and Hepatology Board Review book to use in conjunction with our question banks. We cite references on many of the questions and suggest a companion GI board book for additional reading.
The BoardVitals question bank also targets the AOBIM OCC continuous certification exam.
How long is the ABIM Gastroenterology MOC Exam?
The exam is comprised of up to 220 multiple choice questions (MCQ) in single best answer format of which up to 50 are new questions that do not count in the examinee's score. The exam will take approximately 10 hours which is divided into four sessions. Each session contains up to 60 questions.
This exam is long. We suggest testing yourself with practice questions in timed mode to simulate actual exam conditions. To familiarize yourself with ABIM exam question format, we recommend reviewing the ABIM's Subspecialty MOC exam tutorial.
---
How many questions are on the ABIM Internal Medicine Knowledge Check-In Assessment?
The Knowledge Check-In Assessment is made up of approximately 90 single-best-answer multiple-choice questions divided into two sessions. It takes about 3 hours to complete.
Stated Learning Objectives
Upon completion of this activity, participants should be able to:
Make a diagnosis
Order and interpret results
Assess risk, determine prognosis, and apply principles from epidemiologic studies
Describe the underlying pathophysiology of disease and basic science knowledge
How do I earn Gastroenterology CME Credits?
Check your state requirements for CME where you practice.
Purchase the Gastroenterology Question Bank with optional CME Certificate Add-on.
Answer questions with at least 70% accuracy (you may correct answers as you go).
Redeem and submit the form and evaluation.
Print your PDF certificate of completion.



*Please Note: Non-MOC hours (CME only) are self-reported. Please follow the instructions given by your board to report your CME hours. Members of the ABIM must log into their website to submit the number of hours stated on the certificate.

For full steps, view our Support Page on Redeeming CME Hours.
VIDEO: Gastroenterology MOC Board Review Question Explained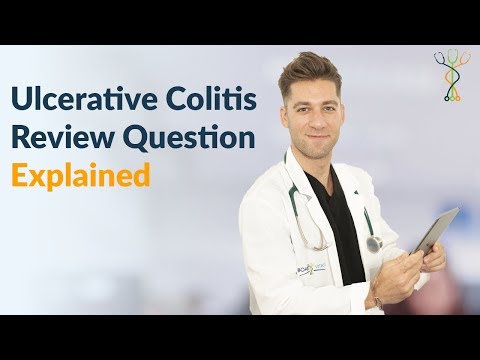 Internal Medicine Resident, Dr. Mike Natter, answers a question from our Gastroenterology MOC question bank! This lecture is part of our "Practice Connection" video series that we developed to highlight helpful practice questions and explanations. This lecture explains which lesion feature is expected under microscopy, covered in our Gastroenterology MOC question bank. Check it out!
Learn more about the Gastroenterology MOC Board Exam on the blog
Is your Gastroenterology Recertification exam coming up? Get your studies going by answering these 5 GI MOC sample practice questions.

Read More
Accreditations
BoardVitals is accredited by the Accreditation Council for Continuing Medical Education (ACCME) to provide continuing medical education for physicians.
BoardVitals designates this Internet Enduring Material for a maximum of 35
AMA PRA Category 1™ Credit(s)
. Physicians should claim only the credit commensurate with the extent of their participation in the activity. Further Gastroenterology CME info found
here
.
Successful completion of this CME activity, which includes participation in the evaluation component, enables the participant to earn up to 35 MOC points in the American Board of Internal Medicine's (ABIM) Maintenance of Certification (MOC) program. Participants will earn MOC points equivalent to the amount of CME credits claimed for the activity. It is the CME activity provider's responsibility to submit participant completion information to ACCME for the purpose of granting ABIM MOC credit.