The American Board of Surgery has introduced a new assessment process for 2018 and beyond for general surgery. It's called the Continuous Certification Assessment (CCA). The goal is to simplify things for physicians, but adapting to the new requirements is anything but. There are numerous details to get under your belt. Here is what you need to know.
Certification Expiration and the CCA
If you successfully recertified in 2017 or before, you do not have to take your first CCA until the year after your certificate expires.

If your certification expires this year, you can use the new CCA process. However, if you like the old process of 200 questions at a Pearson Center, that will still be available to you for the remainder of calendar year 2018.

If you are becoming newly certified in 2018-2019, you will automatically be enrolled in CCA and will take your first assessment in two years.

If your certification has lapsed, the ABS wants you back. They have created a special pathway for your

recertification

that is available only between 2018 and 2020.
Registration Dates
Registration for the general surgery assessment opened August 1, 2018, and is open until October 15, 2018.

The assessment itself is available from September 7, 2018, through November 5, 2018.

Once you register for your first assessment, you are enrolled in the CCA program.

The assessment is required every other year, and a grace year may be granted based on certain stipulations.

According to the ABS, you can register for the new assessment only if you are, "up to date on meeting the

requirements

of the ABS Continuous Certification Program. This now includes submitting a 12-month operative log every 10 years and reference forms every five years." You can check your status on the

ABS website

.
Taking the Assessment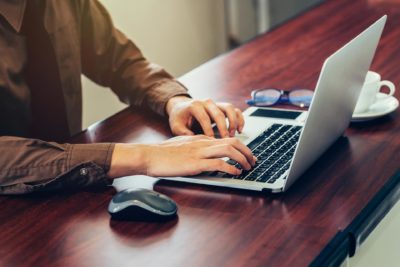 According to the ABS, the new assessment process is designed so that diplomates can "demonstrate their surgical knowledge on a continual basis". It is aimed at making testing easier. The assessment is conducted "100% online", as the ABS says. The new surgical assessment is also open book.
You can take the test:
From your own computer; no need to go to a testing site

You can also choose the time you take the assessment; no longer restricted to specific windows assigned by the ABS

Once you begin, you have two weeks to complete the assessment

Topics and references are provided in advance
In addition to the Core module everyone must complete, there are four practice-related areas in which you can select from as your second module:
Comprehensive general surgery

Abdomen

Alimentary tract

Breast surgery
The ABS says those content areas were defined based on a "review of diplomates' operative logs over the past few years. More areas will be added in the future based on feedback from diplomates and surgical societies."
Receiving Results
Once you take the assessment, the painful waiting period for results has been eliminated. The ABS will deliver feedback and results to you immediately.
80% correct answers are required to pass with two chances to answer

40% or higher is required on the first attempt to qualify for a second attempt
After the Assessment
When you pass the assessment congratulations are in order, but your work isn't done. You must continue to earn CMEs on an ongoing basis, but the requirement has been shrunk. The ABS has reduced the number of Category 1 CME credits required.
Old requirement: 150 Category 1 CME credits over five years, with at least 50 including self-assessment
New requirement: 125 CME credits over five years with no self-assessment required
On an ongoing basis, you must maintain a level of professional practice. This involves making sure that the following items are updated "no less than" every five years:
Medical license

Hospital and/or surgical center privileges

Professional references

Practice improvement

by participation in a registry or quality assessment program
In previous years the ABS promised it was going to simplify the certification process. It also said it was listening to extensive input from surgeons across the country. This would appear they meant it. Although the compliance details are numerous, the new program may indeed serve to simplify the process overall.