Whether you're considering medical school, well into your undergrad, or trying to nail down a specialty, it's always beneficial to hear from those who've been through it and came out the other side. We interviewed Surgical Resident James Park to share do's, don'ts and random advice from someone who's gotten through the first two years of residency and is still going strong.
What led you to specialize in General Surgery?
I'd been interested in surgery for quite a while and the thought didn't solidify for me until the third year of medical school. I thought it was amazing that someone could walk into the hospital, get surgery, and nine times out of ten, they would be cured of what ails them. Many of the surgeons I've had the pleasure of working with have an incredible wealth of knowledge on not only surgical technique but also medical and clinical skills and topics — that made the field so appealing to me.
What can med students do during their preclinical years to get exposure to general surgery?
Be ambitious. Reach out to the surgery rotation coordinators and see if they can get you in touch with someone in the surgery department that you can meet with and try to shadow on their rotations or their clinics. See if there's a way you can get yourself into the OR and just observe if you can.
What study hacks or methods worked best for you during med school?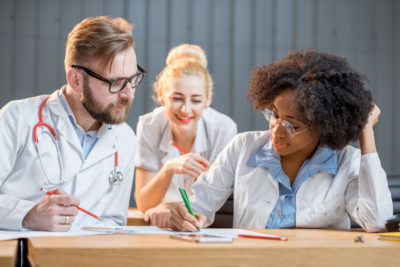 Study with people you can learn from. You can bounce ideas off each other and you can gain mnemonics that will help you in your own studies.
What's the best advice you've received during your residency or medical school so far?
Stay organized and write everything down. I write check boxes on nearly everything that gets said on rounds to keep tabs on whether I've done it, or whether it still needs to be done. This has helped immensely because no matter how highly I think of my memory, there's always going to be something that I've forgotten unless I've written it down and made sure to put a checkbox next to it if I've finished it.
What tools or resources do you recommend as "must haves" for new residents that are about to start their surgery residency?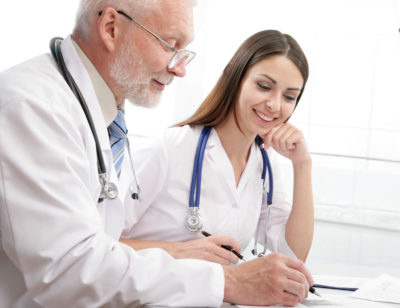 Find a mentor and meet with them regularly. Hopefully, the surgical program you're in has something in place, but even if they do, find a mentor you get along with and will help you along the way.
Which was harder? The first or second year of your residency?
They each come with their own challenges. The first year of residency was difficult because you're right out of medical school and it dawns on you that the orders you make will actually affect the patients you're assigned to. Jumping services each month and essentially starting over with surgeon preferences and treatment plans was difficult to get used to.
As a second year, you have more experience behind you and a little more clinical knowledge, but the responsibilities you take on are now larger. Running the surgical ICU, trauma calls, and consult services all come with their own challenging patients and it's often the first time you've had to make hard and fast decisions on your own for very sick patients and it's the first time you've had that responsibility.
Do you watch any medical related TV series such as Scrubs or Grey's Anatomy? If so, which TV show do you think is the most similar to real-life?
Scrubs is probably the most accurate for how it portrays relationships among residents and the day to day stuff that goes on in the hospital. House was pretty entertaining before I got to med school but I liked it more for the end diagnosis rather than the buildup. Everything else, I tend to try the first episode and stop watching it when it's way too dramatized or wonder how all the TV hospitals have an ER that is so poorly lit that you can only see the portions directly above a patient's bed and nowhere else.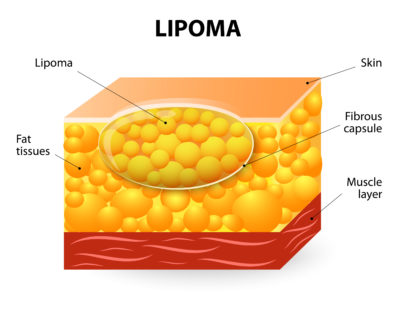 What is your favorite surgical procedure to perform?
Right now lipoma excisions are pretty satisfying. It's a simple procedure, patients are thankful you got it out, and they're able to see results immediately.
What do you do or avoid doing to best prepare yourself before surgery? Anything you do to improve hand stability?
Some of the surgeries I see now are fairly familiar in terms of technique so much of what I do to prepare is read up on the patient if I can so I get an idea of what might be encountered during the surgery and might be done to fix it. If it's a surgery I've never done before, I try to look up techniques or browse Youtube to see if there's a good explanation already out there just so I get a decent idea of what I might be doing during the surgery. As for hand stability, I sometimes use my other hand as a rest during the surgery to steady myself, or just to remind myself to use the restroom before the surgery begins. Familiarity with the procedure helps with some of the nervousness.
What is the most difficult surgical procedure you have done?
The Whipple procedure I was scrubbed in on this year probably stands out the most so far. Not only because of the length, but also the technical aspects of the surgery that I only got to see because I wasn't trained enough yet to perform some of those maneuvers. It's surprising to me how someone came up with that technique and not only has it carried on, but it's sort of a highlight for a surgical resident to be able to perform one.
What's the weirdest/most interesting reason someone had for needing surgery you've come across so far?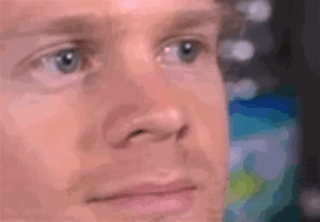 Someone swallowed a spoon and didn't think it mattered much until it somehow lodged into their hip and eventually had to be extracted.
In your experience, what are the best qualities in a great doctor?
To me, a great doctor is someone that is willing to teach and also be willing to learn from those people around them. Even if they've been around for decades and have probably forgotten more medical knowledge than I will ever learn, they're always willing to take some time to learn something new and keep learning from their peers as well as their subordinates.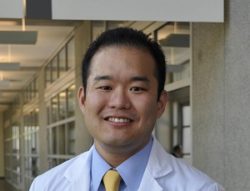 James Park was born and raised in Utah. He did his undergrad at UC Berkeley (Go Bears!) 2004 and attended graduate school at Loyola University-Chicago 2011. He went to medical school at Loyola University-Chicago Stritch School of Medicine class of 2016. He spent his intern year in General Surgery at Loyola University Medical Center (2016-2017) and is currently a General Surgery PGY-2 at Harbor-UCLA Medical Center.