The BoardVitals USMLE® Step 1 question bank has been updated with new features and more questions to help you feel confident and prepared going into exam day. The new USMLE® Step 1 question bank will include all the great features you've come to expect from BoardVitals, such as a 100% Pass Guarantee. Our updates include new features to help you become better equipped to successfully and confidently tackle the USMLE® Step 1.
More USMLE® Questions, More Practice
The BoardVitals USMLE® Step 1 question bank now has even more practice questions than ever before that match the difficulty, quality, and formatting of the actual exam to help you prepare. These questions were all written and reviewed by top specialists and educators who have taken the exam and have experience writing exam questions. Question content is mapped out to closely match the official USMLE® Step 1 exam content outline. With more than 2,750 USMLE® Step 1 practice questions, users can get plenty of practice in before sitting for the actual exam.
Robust In-Depth Explanations
BoardVitals question banks have always included detailed explanations. Now we've updated our USMLE® Step 1 question bank to include more robust details in those explanations. You'll receive longer explanations on complicated concepts that can trip you up during exam day. These new questions have more in-depth explanations and enhanced features to challenge you and help you learn the information better, such as the following:
Improved explanation formatting makes it easier to read and retain

High-yield topics to make sure you know the key information that's tested most frequently

Improved distractor answers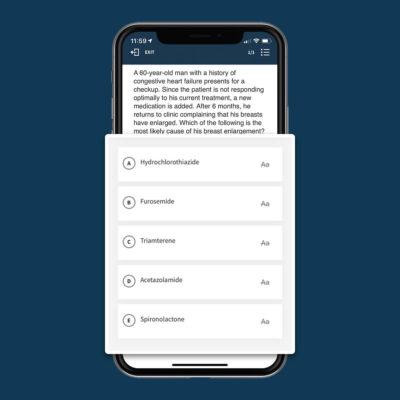 Hyperlinked references for additional studying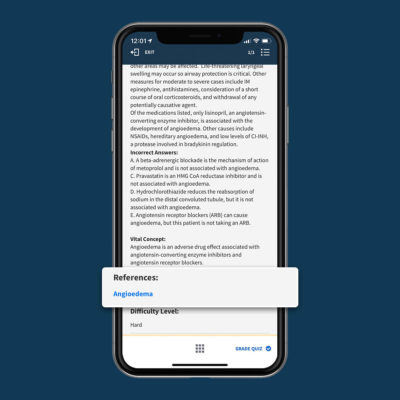 Mnemonics to help you remember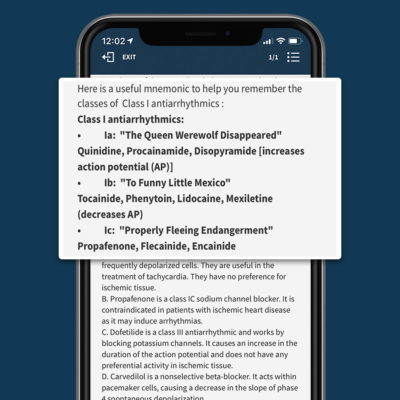 Vital Concepts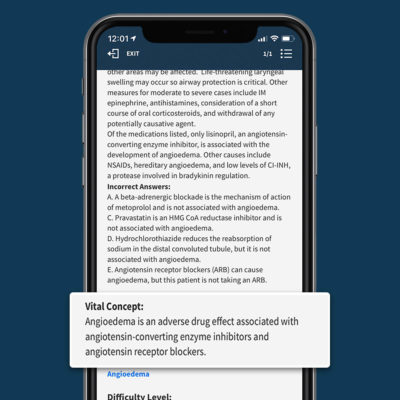 To help you further optimize your understanding of the tested concept within each question, we've added a brand new section to each question explanation called "Vital Concepts". Each Vital Concepts section includes important information and/or a summary of key teaching points tested in the question. When you study this section with the updated explanations found in question banks, you will understand the key points for each concept and knowledge area on the exam.
Better USMLE® Visual Aids
Are you a visual learner? The new BoardVitals USMLE® Step 1 question bank includes more questions with visual aids to give you a clearer look at difficult USMLE® concepts. These visual aids include the following:
Diagrams/flow charts to better explain complicated concepts and pathophysiological processes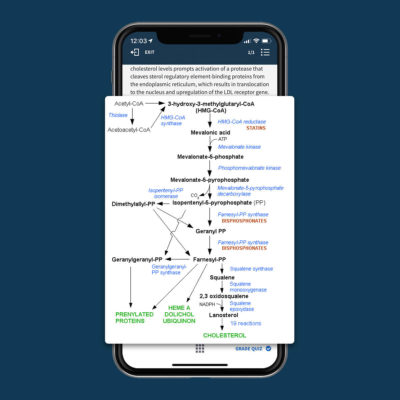 Tables to layout key knowledge

More questions with medical illustrations

More Radiological images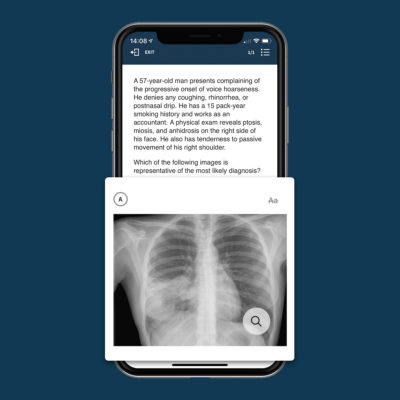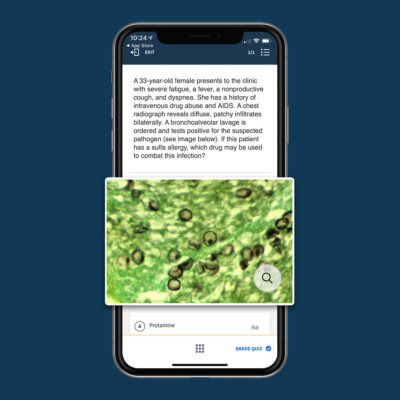 Ask a Clinician™
Did you come across a question you need more clarification on? Did you read a medical journal study that disputes our content? You can submit feedback or questions to our medical editors within the BoardVitals platform and they will reply to you via email to help you. This feature is available on Prepare (3-months) and Master (6-months) plans only.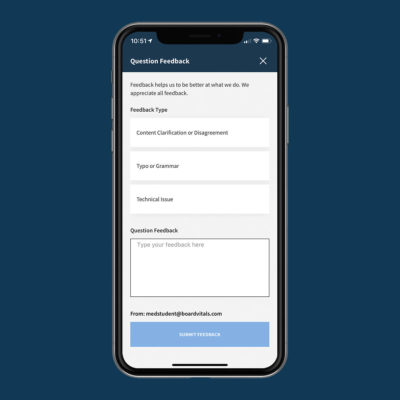 Study for the USMLE® On-The-Go: BoardVitals Mobile App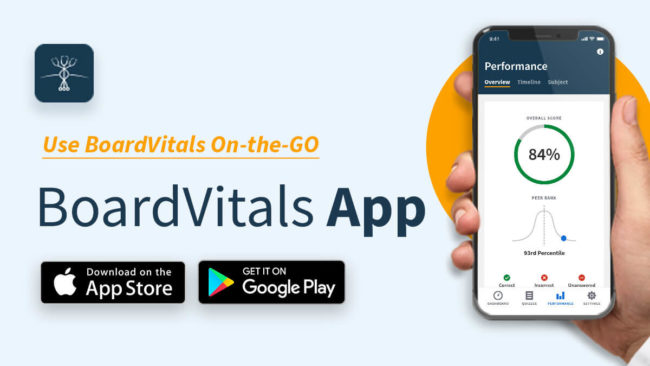 You can now prepare for your USMLE® exam on the BoardVitals Medical Exam Prep mobile app. Many new features have been added which are designed to help you nip test anxiety in the bud. The same test features available to you on the actual exam are now available in the BoardVitals mobile app such as highlighting, striking out answer choices, and marking questions for later review. The BoardVitals mobile app is available for free on the App Store and the Google Play Store.
Try It Today For Free
Want to experience the new BoardVitals USMLE Step 1 question bank for yourself? Sign up for a free trial today!