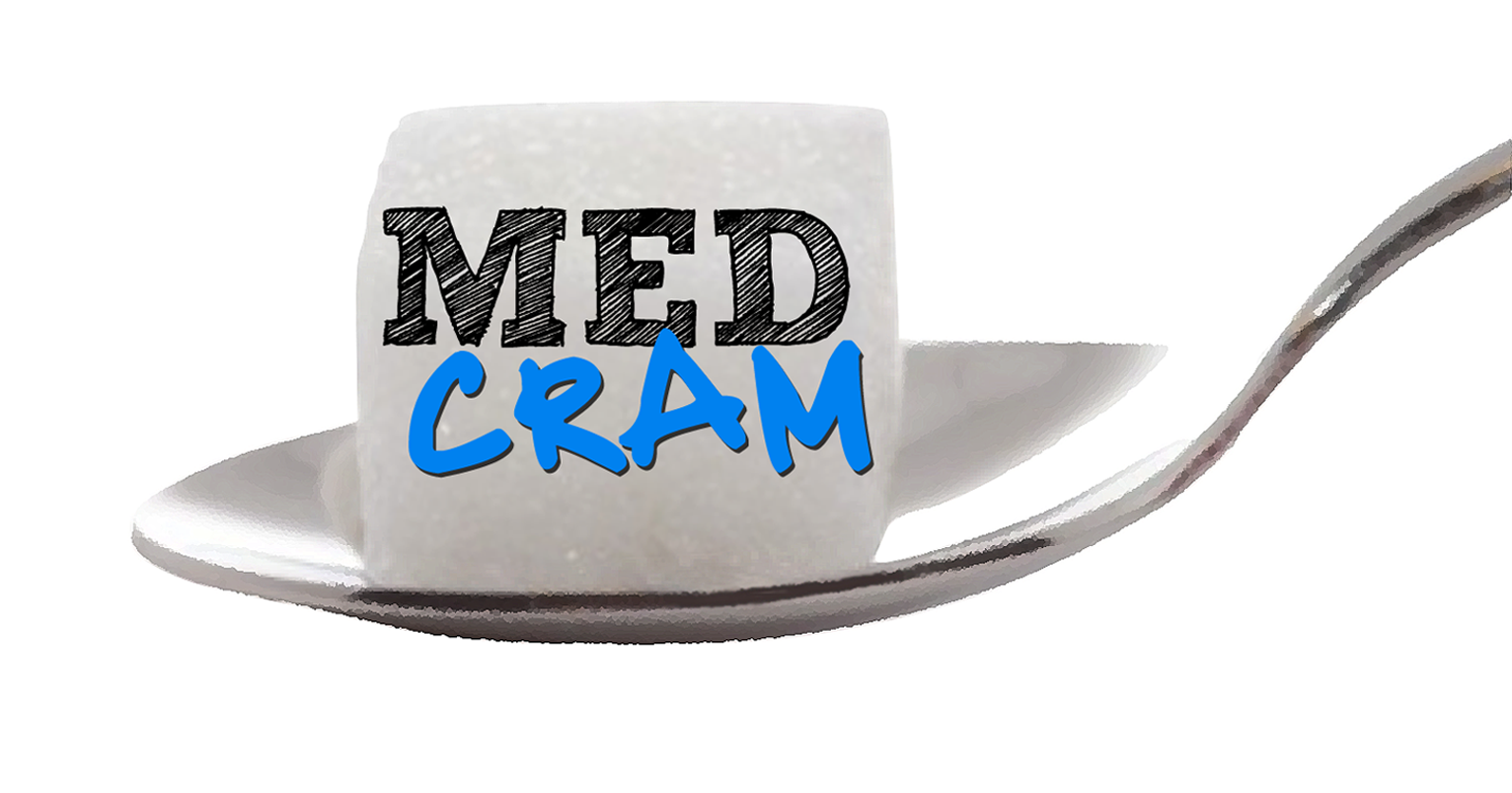 BoardVitals is excited to announce that we've partnered with MedCram to bring you something new. We pride ourselves on bringing you the most up-to-date questions to ensure you're prepared to pass the boards. To do so, we have doctors on staff answering your questions and comments on each of our questions. Occasionally, some questions spark similar questions/misunderstandings from different users. Generally speaking, when you comment in the "Problem with this question" section, your question gets emailed directly to one of our doctors on staff who will then go through each comment and answer you. When we see a trend of users all having the same misunderstanding on the same question, it begs for a more comprehensive explanation of the topic. We've partnered with Dr. Roger Seheult, MD at MedCram to make videos reviewing and explaining those particularly complicated questions.
MedCram is filled with videos that clearly explain a wide variety of challenging medical topics. From hypertension to asthma, diabetic ketoacidosis to shock, mechanical ventilation to x-ray interpretation, MedCram has produced more than 100 medical videos. Dr. Seheult is a quadruple board certified physician (Internal Medicine, Pulmonary Medicine, Critical Care and Sleep Medicine) and has been teaching for more than 20 years. With Dr. Seheult's clear and efficient teaching style and hand drawn illustrations, MedCram courses are well-received by a variety of medical professionals and students (Physicians, Nurse Practitioners, Physician Assistants, Nurses, Respiratory Therapists, Medical Students, Nursing Students, and Paramedics) in over 200 countries.
Check out our first collaborative video. This question is featured in the BoardVitals USMLE Step 1 and COMLEX Level 1 Board Practice Question Banks.
What did you think? Does the answer make more sense now? Keep an eye out, we'll be publishing these videos regularly and look forward to providing you with the most up to date information concerning all of our questions.
When exams like the USMLE and COMLEX cover such a wide array of topics, it's easy to get stuck on a specialty section that isn't your strong suit. This particular question was written to target the radiology component of these exams. If you struggled with this question, practice with more Radiology questions. The BoardVitals tool allows you to create exams with a specific topic to master it. Want more free questions? Check out the USMLE Step 1 Free Trial or the COMLEX Level 1 Free Trial for more practice. Each question comes with detailed explanations and references to act as a mini-lecture so you can get a more comprehensive understanding of the topic at hand.
Want to see a question featured in a video like this? Be sure to use the "Problem with Question" tool at the bottom of each question. We want your feedback!