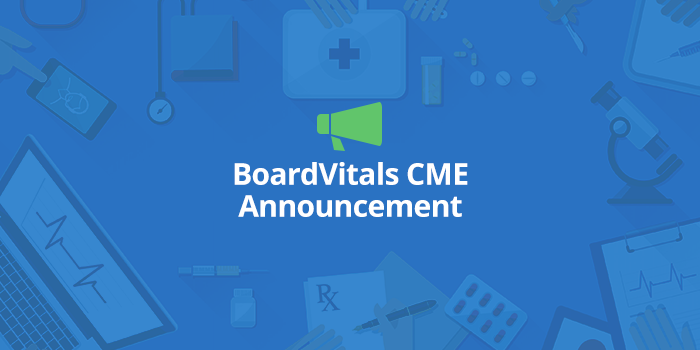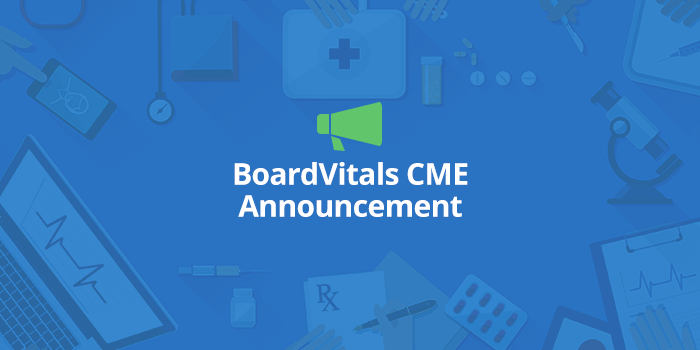 We're excited to announce that we now offer CME credits on select specialties. Now, it's easy for MDs and DO's to use BoardVitals to earn hours online by answering questions. From board preparation to CME, BoardVitals offers a full suite of products for the most important steps in your professional accreditation. We're thrilled to now offer both ABPN Approved MOC and CME to help physicians complete their education.
Now Offering
Family Medicine Online CME
Psychiatry Online CME
Why Online CME?
BoardVitals enables physicians to quickly and easily earn CME hours while practicing for certification and recertification exams. CME can now be earned on a mobile device, in between rounds, and on the go. Our self-assessment CME platform enables a busy physician to move quickly through the materials measuring results in real-time.
We have thousands of questions for each specialty, and offer a minimum of 40 credit hours per specialty. In some cases, an entire year's CME requirement can be completed in one sitting by physicians who have a very strong understanding of their specialty.
BoardVitals is part of a new generation of CME tools that offer easy to use self-assessment tool that are far more convenient than commonly used in-person courses, videos, and conferences.
BoardVitals requires a 70% correct threshold on the questions to ensure that MDs and DOs are qualified on the topics.
Here are the steps to earning CME and completing the mandated licensure requirements.
Check your state's requirements here. This list is regularly updated.
Register for a BoardVitals Account here.
Select the CME credit checkbox during checkout.
Start answering questions. Correct your answer choices while progressing through the questions to maintain a 70% correct rate.
Click on the CME tab inside of the platform to view your progress.
When you're ready to redeem your hours, click redeem on the CME tab and we will automatically generate and save a pdf of your credit hours earned.
BoardVitals is an accredited provider by the ACCME and offers Category I CME credits for a number of specialties. Content is reviewed by the IPMA.
For more information about our CME program, please contact: [email protected]
We also offer site-wide CME for hospitals and other organizations. For more information, you can reach us at 801-400-8480.