Are you preparing for your OB/GYN Board Exam? Here's your guide to crush it. Everyone reviews in different ways – check out these resources to see what fits best with your study habits.
Best OB/GYN Board Review Course
Though written text is great and valuable information, nothing beats up-to-date courses and practice exams.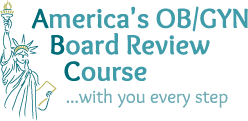 Americas Board Review provides physicians with a few different study guides for the OB/GYN Board exam. They have a set of practice tests and a 5 day review course. The practice test has a few free questions and over 1,000 board review practice questions. If you're looking to only practice questions in OB, Gynecology & Surgery, REI, Gynecologic Oncology, Office & Primary Care or FPMRS, this is a great way to do just that. By dividing the question bank by topic, users can pick and choose which topics to pay for and review. The review courses are held in person onsite and are designed to help participants ace the oral and written portions of the exams. You can also get audio or video recordings of the course if you can't make it in person.
Best OB/GYN Board Review Books
Book study more your thing? Here are a few top OB/GYN books that will help you pass the board exam.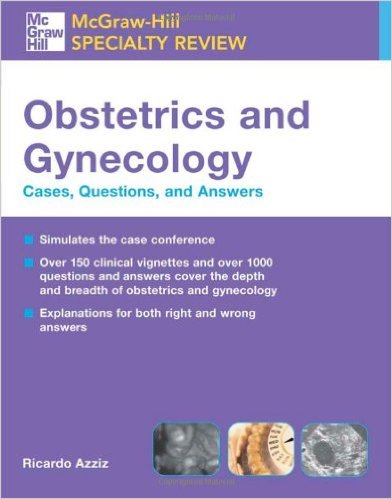 As most of you know, time is hard to come by. The McGraw-Hill Specialty Review: Obstetrics & Gynecology: Cases, Questions, and Answers (McGraw-Hill Specialty Board Review) 1st Edition provides 150 vignettes that provide cases covering postpartum mastitis and fetal heart rate monitoring, elective abortion, breast and cervical cancer, and many more topics. This book also has over 1000 review questions to keep you sharp on many topics found on the OB/GYN written Board Exam and costs around $90 on Amazon.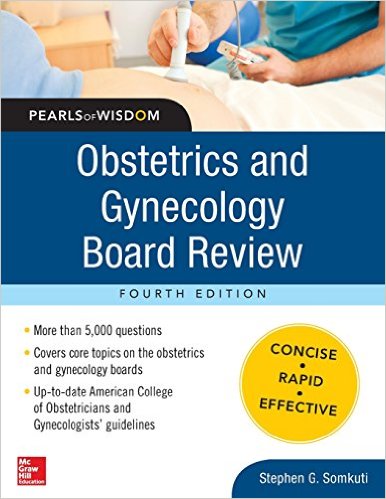 Another option for review questions in book format is Obstetrics and Gynecology Board Review: Pearls of Wisdom, Third Edition 4th Edition. This goes for ~$80, and provides 5,000+ practice questions. Marketed as "a perfect complement to larger texts," this is a great option to supplement your other study guides.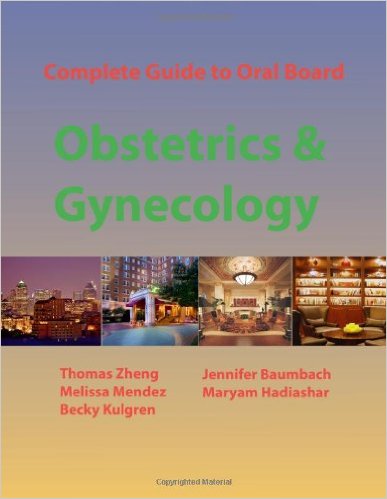 Looking for support in studying for your oral OB/GYN Board Exam? The Complete Guide to Oral Board Obstetrics & Gynecology Paperback – 2011 is a great resource for just that. Formated in mostly bullet points, questions and short form contact, this book is a great way to diversify your studying without spending lots of extra time. This resource also includes scenarios and questions you may be asked on the oral exam. It can be found for ~$70 on Amazon.
Best OB/GYN Board Review Question Bank

BoardVitals provides 1200+ questions targeting to the ABOG Board Certification Exam. These questions are written and reviewed by top physicians who have recently taken the exam. This bank is designed to be used in practice mode where you can review all questions as you answer them with detailed explanations, or in timed mode to mimic the format found in the actual exam. Not sure if you are ready to commit? Try your hand at our free OB/GYN practice quiz to see the format of this question bank.