If you think that you can't stay healthy while working 12-, 14-, or 16-hour rotations then you may be headed for weight gain and possibly depression – at least according to your colleagues. Certainly, numerous excuses exist for not working out during the long days and nights of rotations. However, that is not a sustainable approach for the long term. Staying healthy is essential if you are to survive long shifts with a clear head and have the energy to work from morning to night. The cumulative toll that sluggishness and poor food choices will take on your body and mind will only decrease your performance. The bottom line is that exercise and eating well is nothing less than a smart survival tactic. Here are some tips from your colleagues on how to work out and eat well despite the endless pressures of rotations and studies.
Good Food That's Easy to Eat.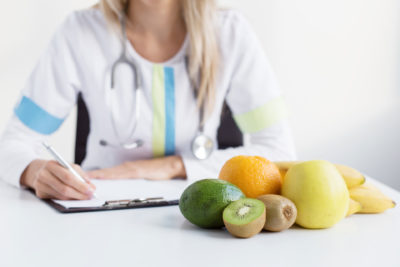 It's probably better to take your own easy-to-carry food or nutritious snacks to work then it is to go to the hospital cafeteria. Some hospitals have certainly upped their game and offer healthy, fresh foods. However, just as many institutions still offer food that will weigh you down. Here are some tips on good, fast food for long rotations.
Shakes: Make a shake out of chocolate whey or vegan protein powder (for the vegetable nutrients), almond milk, a good amount of peanut butter and strawberries! It's a good amount of calories and it keeps me full for 4 to 5 hours.
Granola/protein bars.
AcademicNeurosurgery, Jun 26, 2017
Don't eat the hospital food. They load that stuff with grease, oil, butter, and salt. Get a crockpot and make healthy meals for the week.
Always eat breakfast. Use a combination of high fat/high protein options to keep you full throughout the morning. My favorite is eggs and avocados.
Don't eat too much of a good thing. If you're eating pure protein bars all day you're bound to get nauseous and less nutrition than you need. Limit sugar to 3-4 grams per serving (unless it's a fruit or veggie) or you'll get a rush and gain weight easily over time. It's hard to find pre-packaged good-carbs so just eat rice and whole grains as part of your meals. For fats, nuts are amazing snacks. Peanuts can make you gassy, pecans taste too good to be healthy, and walnuts/cashews have more fat, so I think almonds are the best of all the good options. Just don't eat too many!
Regular Exercise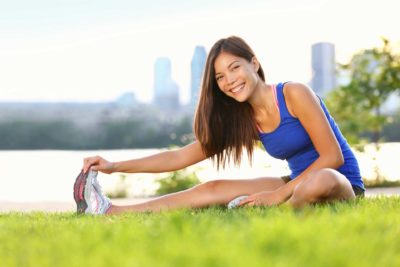 There is always a way to work in exercise during the many weeks and months of long rotations. However, the only way to make that a reality is to find a strategy that works for you. Here are some suggestions from your colleagues.
When it comes to ways to avoid workout excuses, The White Coat Trainer said it best:
Every single shift at the hospital has the potential to be drastically different from the one before it, and thus your mood, energy level, and time in which you leave the hospital varies just as much. Despite all of this, you generally still have dinner, take a shower, and wind down with a TV show or the web. The point is, you create a routine that pretty much stays the same regardless of the kind of day you had at the hospital. The key is to integrate a training session into this routine. Here's how:
Find a gym that is very close to where you live or work.

You must bring your gym clothes and equipment with you to work.

Barring extreme circumstances, make it to your training session no matter what

Create a busy schedule workout plan that fits your lifestyle
Use the existing "stairmaster": Stay off the elevator. Never take the elevator in the hospital.
AcademicNeurosurgery, Jun 26, 2017
Stairs in the hospital are great, use them when you can. Move throughout the day. Pullup bars at home are great I would wake up in the morning and hit that along with pushups if I knew I probably couldn't work out later.
It's a Matter of Your Mental Health.
I find it absolutely essential to my mental health and happiness to work out. I can't emphasize enough how much it helps as a stress reliever, confidence-builder, and sleep enhancer. It helps me clear my mind so the time I do spend studying is more productive.
I look around me and see how many students are stressed out, depressed, and struggling just to make it. This is what gives me confidence that spending time working out is likely helping my mental health and performance more than hindering it.
Hopefully, this information from your colleagues has shed some light on how to stay healthy during rotations. As we've said before, exercise and eating right is really non-negotiable if you are to maintain high mental and physical performance over the long term. Here's to great food and a good workout!