The United States Medical Licensing Examination (USMLE) Step 1 is a crucial milestone for medical students on their journey to becoming a doctor. This comprehensive exam assesses a student's understanding of basic medical sciences, as well as their ability to apply that knowledge in clinical scenarios. Passing the USMLE Step 1 is essential, but how can you achieve the best outcome? Here's a complete roadmap to help you prepare effectively and pass the USMLE Step 1.
Understand the Exam Structure
Familiarize yourself with the structure and content of the Step 1 exam. It comprises multiple-choice questions that cover various disciplines, including anatomy, physiology, biochemistry, pharmacology, microbiology, and pathology. Take the time to familiarize yourself with the latest USMLE Step 1 blueprint and plan your study strategy accordingly.
Create a Study Schedule
Develop a well-structured study schedule that incorporates dedicated time for each subject. Divide your study time wisely, giving priority to areas where you feel less confident. Be realistic and allow for periodic breaks to avoid burnout. Following a disciplined and consistent Step 1 study schedule is key to success.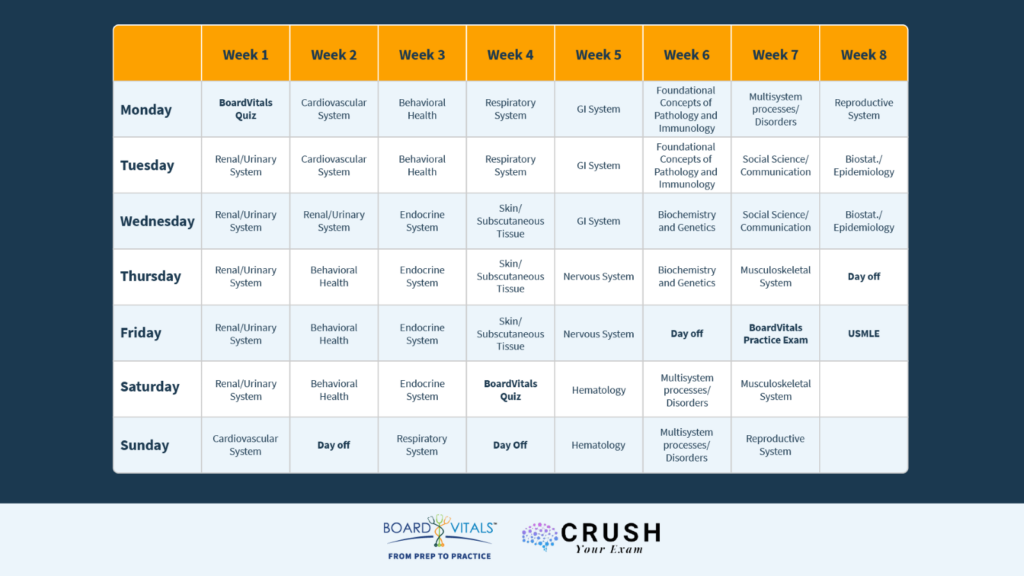 Practice with Exam-like Questions
Answering practice questions is an integral part of USMLE Step 1 preparation. In a recent study of medical students preparing for the Step 1 exam, they found that the number of practice questions answered positively correlated with higher Step 1 scores. It helps you apply your knowledge, identify knowledge gaps, and familiarize yourself with the exam format.
The BoardVitals USMLE Step 1 Question Bank contains more than 3,250 questions targeted to the latest Step 1 blueprint. All questions include thorough explanations for correct and incorrect answers. You can identify areas in need of remediation as you study with comprehensive analytics based on your performance.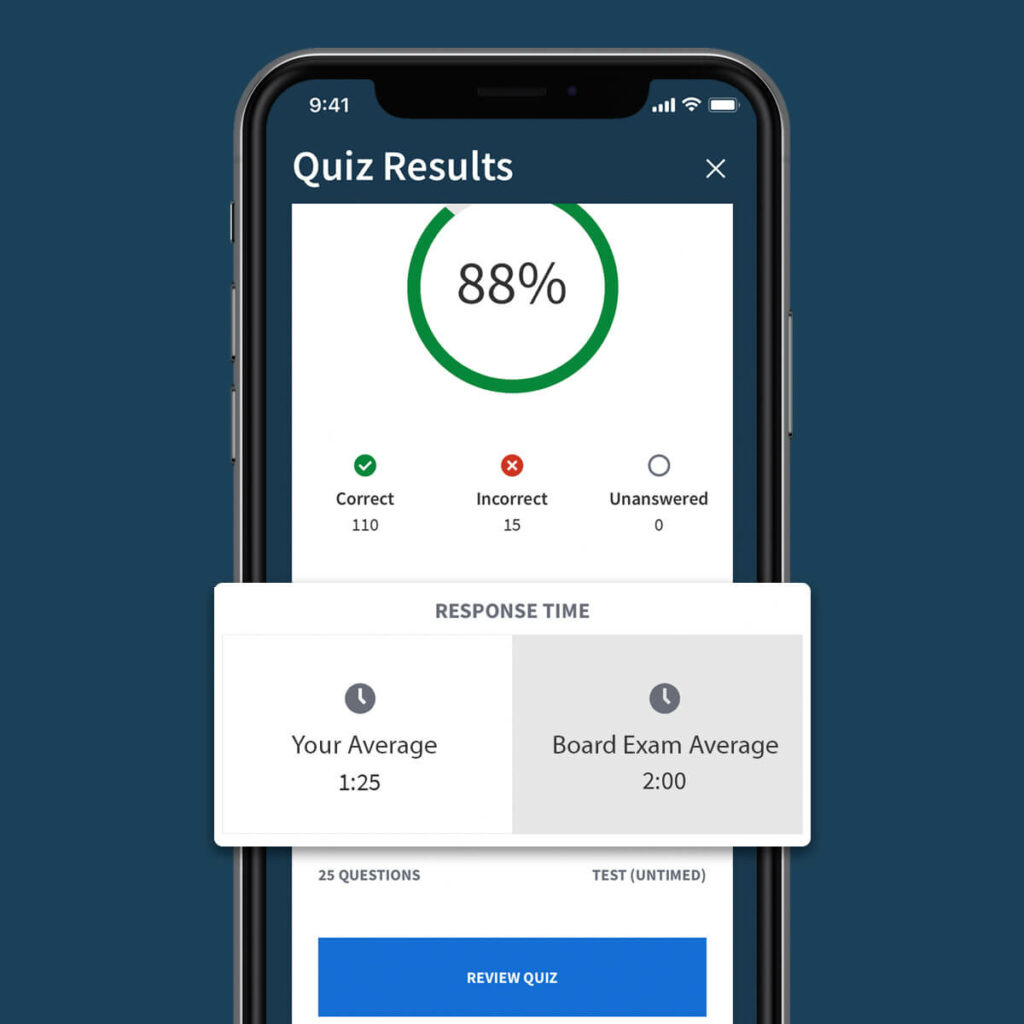 Utilize High-Quality Study Resources
Choose reputable study resources that align with your learning style. Consider incorporating textbooks, review books, online question banks, and educational videos. One popular book recommended by countless medical students is First Aid for the USMLE Step 1. Supplement your learning by creating flashcards to aid retention.
Simulate Real Exam Conditions
Prior to the exam, simulate real exam conditions by taking a full-length practice test. This will help you gauge your progress, assess your time management skills, and build stamina and confidence.
The BoardVitals USMLE Step 1 Practice Exam is a full-length practice test that mimics the exact interface and blueprint that you will see on test day.
Work with Your Peers
As you prepare for Step 1, remember that you are not alone! Consider forming study groups or participating in online forums to engage in discussions with fellow students. Sharing knowledge, clarifying doubts, and teaching others can reinforce your understanding of complex topics.
Take Care of Yourself
Maintain a healthy lifestyle throughout your preparation. Get sufficient sleep, exercise regularly, and eat a balanced diet. Remember to take short breaks during study sessions to rejuvenate your mind. Prioritizing self-care will enhance your overall productivity and mental well-being.
Passing the USMLE Step 1 requires dedication, perseverance, and a well-planned study strategy. By understanding the exam structure, utilizing high-quality resources, practicing with exam-like questions, and reviewing regularly, you can increase your chances of success. Stay focused, remain confident, and you will succeed. Good luck on your journey to conquering the USMLE Step 1!