There are countless issues impacting the world of healthcare today. From disparities in care to the overall cost of treatments, healthcare providers such as physician assistants have their hands full in confronting these challenges when caring for their patients. In an effort to support the PAs of the future, BoardVitals launched its first PA School Scholarship.
For the 2022 BoardVitals PA School Scholarship, we asked current PA students to answer the question: "What is the biggest problem facing medicine today?" We received many quality entries, and our judges had the difficult task of selecting our winners.
We are proud to present the winners of the 2022 BoardVitals PA School Scholarship:
1
st
Place: Sarah Maloney, PA-S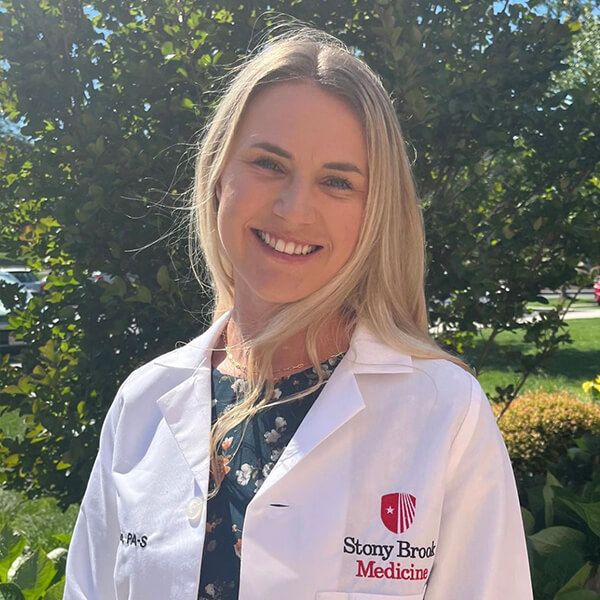 Sarah Maloney is a current PA student at Stony Brook University. She is a member of the morale and social media committees within the Stony Brook PA program, and serves as the Historian for the Class of 2023. Outside of class she loves to run and read historical fiction. Her good luck charm is having Elios pizza the night before an exam.
In her essay, Sarah writes about the lack of proper health education for school-aged children. Here is an excerpt:
"I chose to present on eating disorders and nutritional tips due to the fact that I was presenting to an age group vulnerable to body image. After my presentation I opened the class up for discussion. Several students asked questions about whether the school pizza had a whole wheat crust, or if it was okay to eat the mini pancakes that are served for breakfast in the cafeteria. Admittedly, I was a little ashamed that I had not been more careful about the assumptions I made while giving my presentation. I always had my parents make me breakfast and pack my lunch growing up, but I did not think about homes that most of these children were coming from. I should have considered that most of them, coming from a low SES and underprivileged area in the city, would be getting most of their meals from the school cafeteria. Or that a single parent would not have the time to make three nutritious meals a day."
2
nd
Place: Carly Luethy, PA-S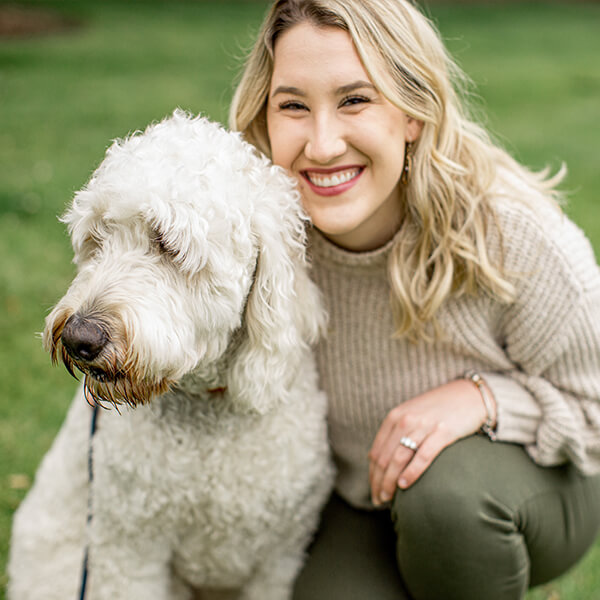 Carly Luethy is a PA student at Drexel University. She is originally from South Carolina, and she can proudly still sing the names of all of the counties in the state.
Outside of her studies, Carly is an avid sailor and is the unofficial coach for her intramural kickball team in Philadelphia, which is mainly comprised of her fellow Drexel PA students and their family members. She is also the dog mom of her goldendoodle, Tucker.
In her essay, Carly wrote about the impact of the ongoing opioid crisis, specifically among members of the incarcerated population. Here is an excerpt:
"America is currently experiencing a widespread opioid crisis, which disproportionately affects the incarcerated population. Methadone, buprenorphine, and naltrexone are life-saving treatments that comprise the standard of care for patients with opioid use disorder. Despite evidence that incarcerated individuals are at dramatically increased risk for OUD and lethal overdose upon release due to loss of tolerance, these medications remain stigmatized and scarce in the American prison system."
3
rd
Place: Chanell Ware, PA-S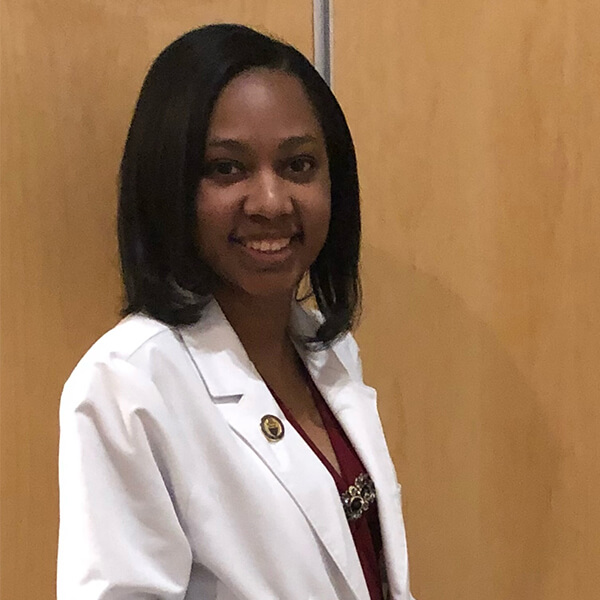 Chanell Ware is a PA student at Canisius College. She is an avid traveler who loves trying new cuisines wherever she goes – including kangaroo in Australia! One of her first solo trips was in high school, when she volunteered on a farm in Arkansas. Skydiving is at the top of her bucket list.
In her essay, Chanell wrote about the distrust between patients and healthcare workers, and how providers can work to strengthen that relationship. Here is an excerpt:
"So how must we strengthen the relationship between patients and providers and start to gain trust? I am fortunate enough to go to a physician assistant school where we learn about taking into consideration the patient's beliefs and values and look at the patient as a whole. We should not assume the patient wants to be noncompliant but instead ask the reasons behind their decision in a respectful way. As healthcare providers we must explore the patient's past experiences and begin to understand why the distrust. Ask about any fear or concerns before jumping into the complaint. Ask about the barriers that prevent them from coming into the office or seeking long-term care. Ask the difficult uncomfortable questions and it is only then when trust can be built."
Congratulations again to all of our winners! Check out the winners of our other 2022 scholarships: