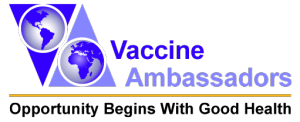 For the past six years, the Tuesday after Thanksgiving has been designated as Giving Tuesday, a "global day of giving." Following on the heels of Black Friday and Cyber Monday, Giving Tuesday is an opportunity to look beyond our own lives and contribute to a greater good. As many companies rally around the idea of Giving Tuesday, BoardVitals has created a national campaign that gives all year long. In April of 2016, BoardVitals initiated the #GiveVax campaign in partnership with Vaccine Ambassadors, a US-based nonprofit organization that helps bring life-saving vaccines to children and families residing in Latin America and the Caribbean. The premise is simple; every time a "question bank" is purchased through BoardVitals, the company donates a vaccine.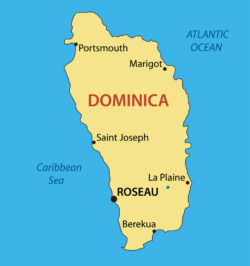 With the support of companies like BoardVitals, this year Vaccine Ambassadors has provided over a quarter of a million vaccines, including an emergency four-month supply of vaccines to the island of Dominica. The small island situated in the Caribbean suffered a catastrophic loss to their immunization program in the aftermath of hurricane Maria. Vaccines require continuous refrigeration. Without alternative energy sources to maintain a constant temperature, the entire supply of vaccines on the island was lost as a result of widespread power outages. In response, Vaccine Ambassadors has provided five solar-powered refrigerators, an investment that will secure the integrity of vaccines for years to come.
Having a committed partner like BoardVitals has been critical in Vaccine Ambassadors' ability to quickly and efficiently respond to immediate requests for assistance in addition to providing ongoing routine vaccines.
We often see the same scenario play out time and time again. A natural disaster occurs, requiring an immediate response. Individuals and companies are moved by the humanitarian crisis and naturally want to do something to alleviate the suffering. It can be hard to navigate the best way to give support during times of acute need.
This Giving Tuesday we encourage everyone to pick a cause that is near to your heart and give on a monthly basis. Sustainable giving allows organizations not only to plan better but also to take immediate action when called upon in times of great need.
So what makes this Giving Tuesday different from last Saturday, or a week from Monday? At BoardVitals, nothing. BoardVitals has made a commitment to not only give this Tuesday but Wednesday, Thursday and every other day of the week.