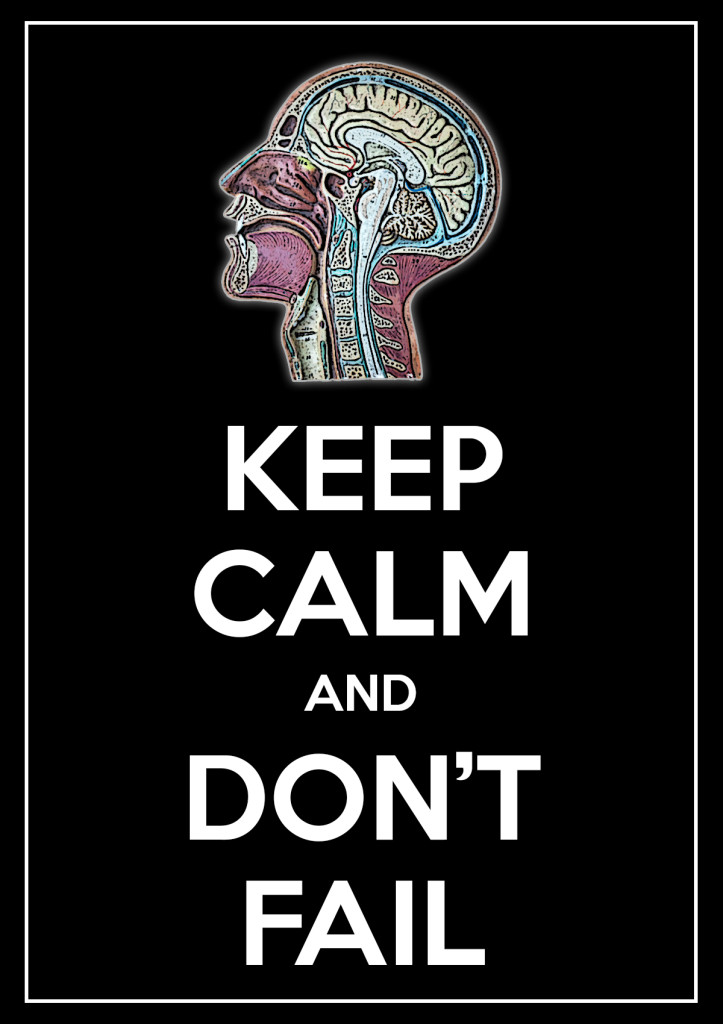 With less than a month to go before the Otolaryngology ENT Oral Boards, I'd hazard a guess that your residency workload may currently be clashing with the opportunities you have left to study. Rather than give into stress, take a lesson from our ENT motivational poster and keep calm; we're here to help you, especially when you're in a pinch.
BoardVitals is now providing yet another way to dominate the Boards with a new ENT Oral Boards interactive training tool that's designed to guide users through the experience of sitting for the Oral Board Exam. It's a perfect complement to our ENT Board Review question bank that has more than 1,400 multiple choice questions to prepare you for the written exam in September.
Let me break it down:
With our

ENT Oral Boards Training

, you receive access to over 80

open ended

prompts, similar to the questions articulated during the exam

Each open ended prompt includes

detailed explanations

about how to best structure an answer

It includes guidance on obtaining a medical history, performing physical examinations, making differential diagnoses and reviewing images related to specific cases

Users can progress at their own pace

Compatible with all mobile and tablet devices for case review on the go

Use alongside our

Otolaryngology Written Exam Prep

.
Go ahead and take a look at these sample prompts (my gift to you). Figure out how you'd best answer each question (no, but really, first try to answer these questions as you would if an examiner was sitting across from you) and then read a detailed explanation of how to correctly structure an answer. Mind you, there's over 100 more questions where these came from.
If you'd like to try out a few more free questions then don't hesitate in signing up for a free trial.
I know the exam is just around the corner and anxiety has its way of settling in, but as long as you remain confident and study hard then you'll pass without fail.  
Keep calm and good luck!