Halloween is fast approaching, and for those working with patients on the 31st, you may be looking to show a little spirit while still meeting your office or hospital's dress code. Here are some ways to style your scrubs this Halloween. 
Strawberry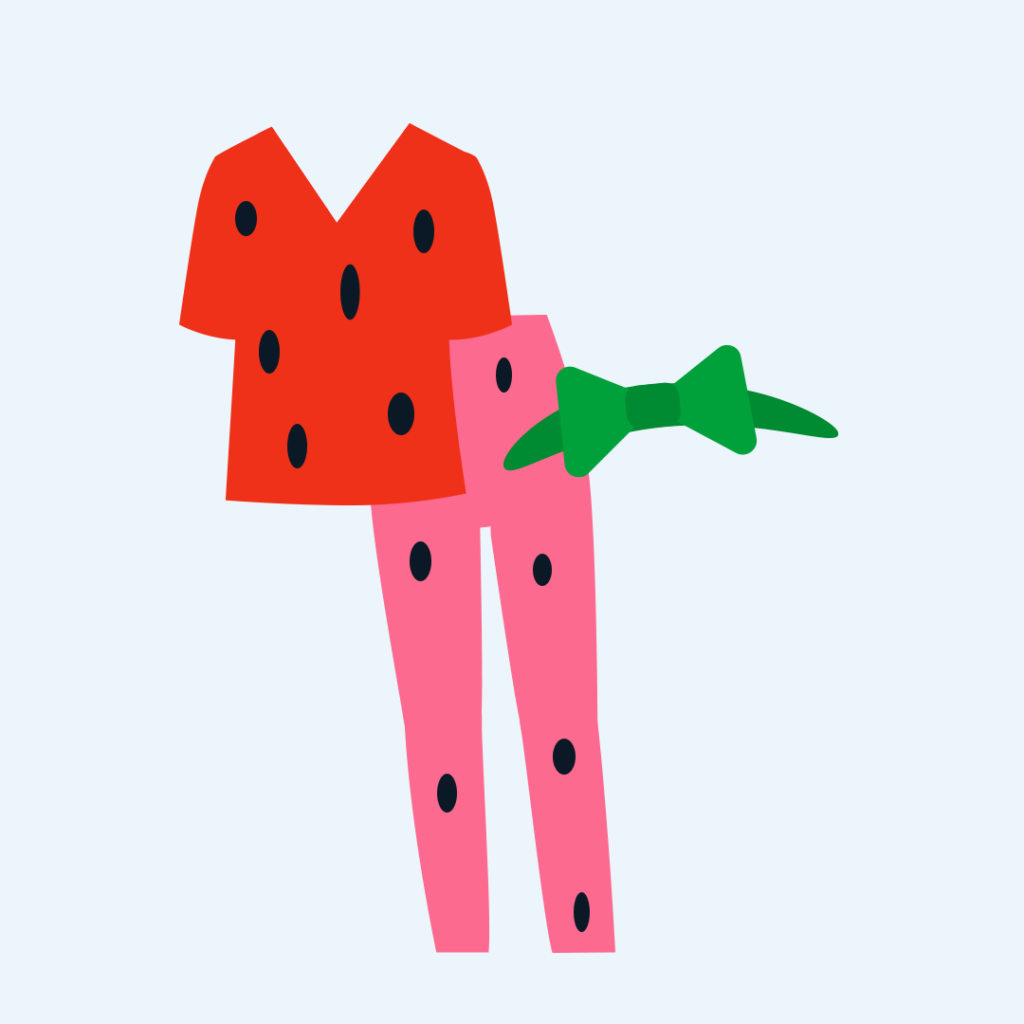 Want to sweeten your look? Break out your red scrubs and your favorite green hair bow for a fresh take on this classic fruit. 
Get the Look: 
Pink or Red Scrubs 
Tape or Safety Pins for "Seeds" 
Green Hair Bow 
Pineapple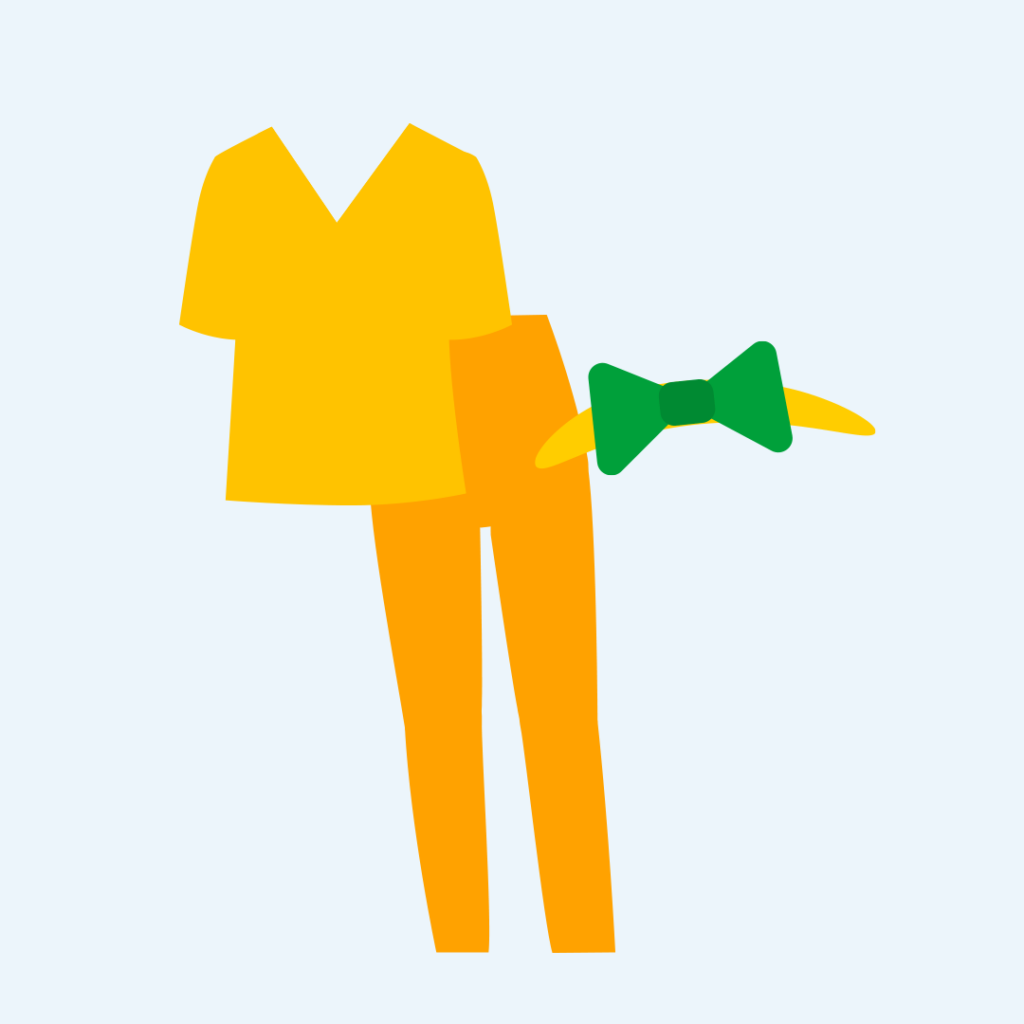 Be the pineapple of every patient's eye with a few easy hairpieces.
Get the Look:
Yellow Scrubs 
Yellow Headband 
Green Hair Bow 
Halloween Pumpkin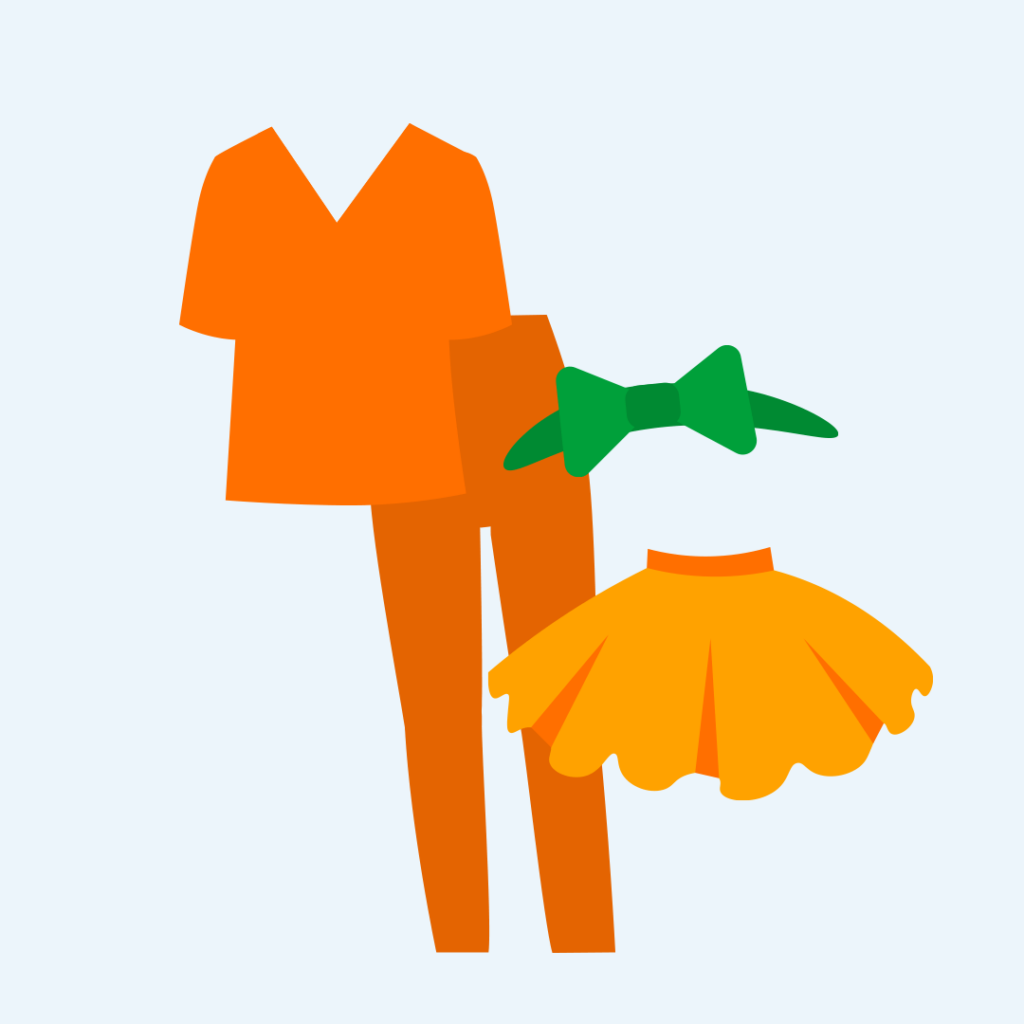 Pumpkin Spice is everywhere – inject it into your Halloween look! Simply toss on a green hair bow and optional tutu to look anything but basic. 
Get the Look:
Orange Scrubs 
Orange Tutu (Optional) 
Green Hair Bow  
Superheroes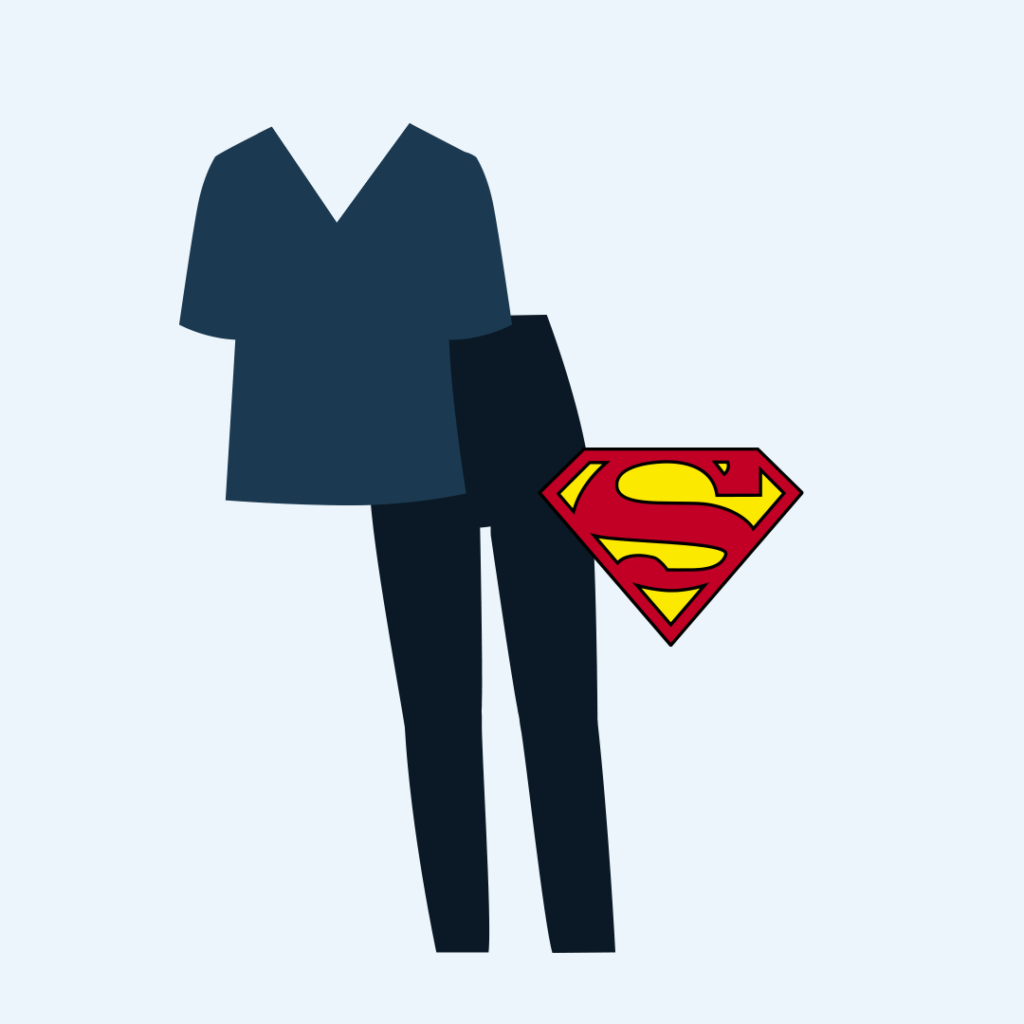 From Wonder Woman to the Green Lantern, your options are endless with this easy way to style your scrubs into a costume.  
Get the Look:
Black or Blue Scrubs
Superhero Symbol (Printout) OR T-Shirt
Operation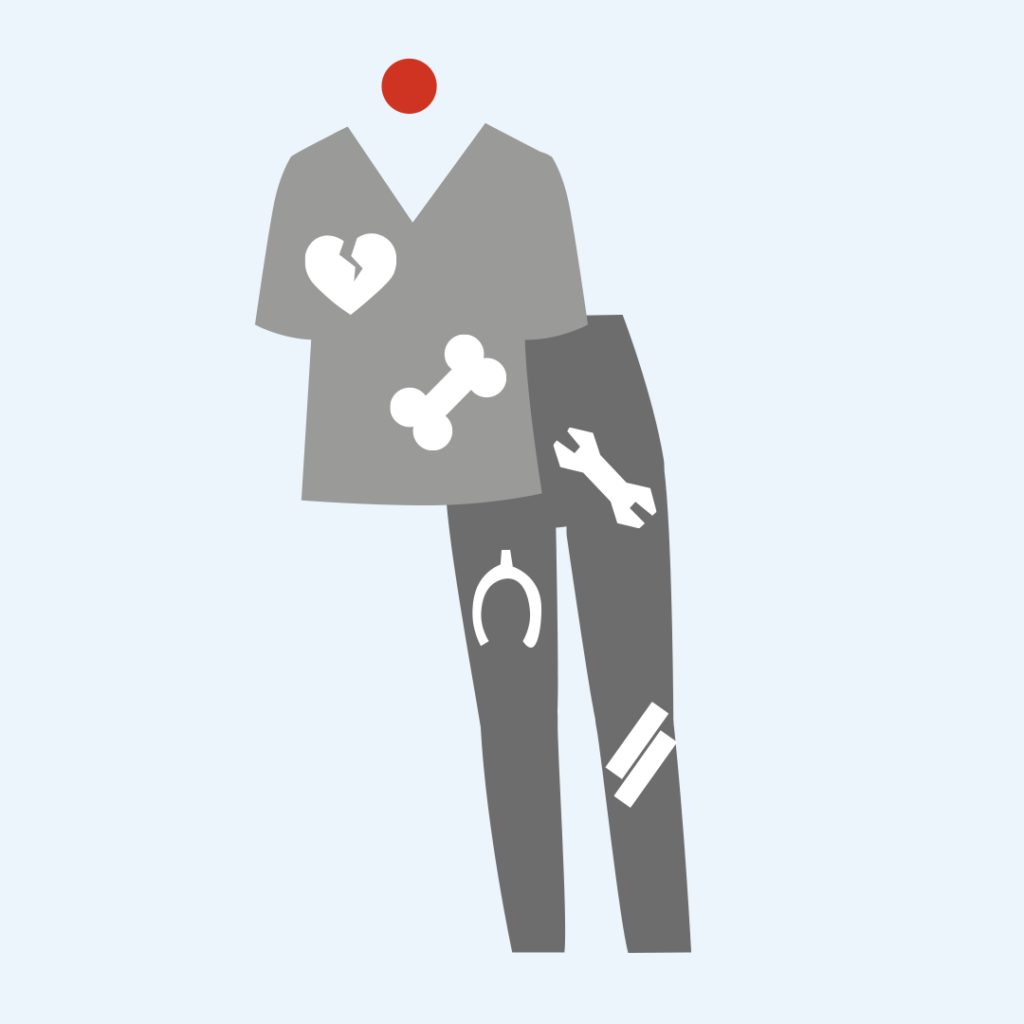 Before you ever dreamed of becoming a nurse or doctor, you probably played this popular children's game. Print out some pieces and turn your scrubs into a life-size game of Operation.  
Get the Look:
Gray Scrubs 
Operation Pieces (Printed Out) 
Red Clown Nose 
Top Gun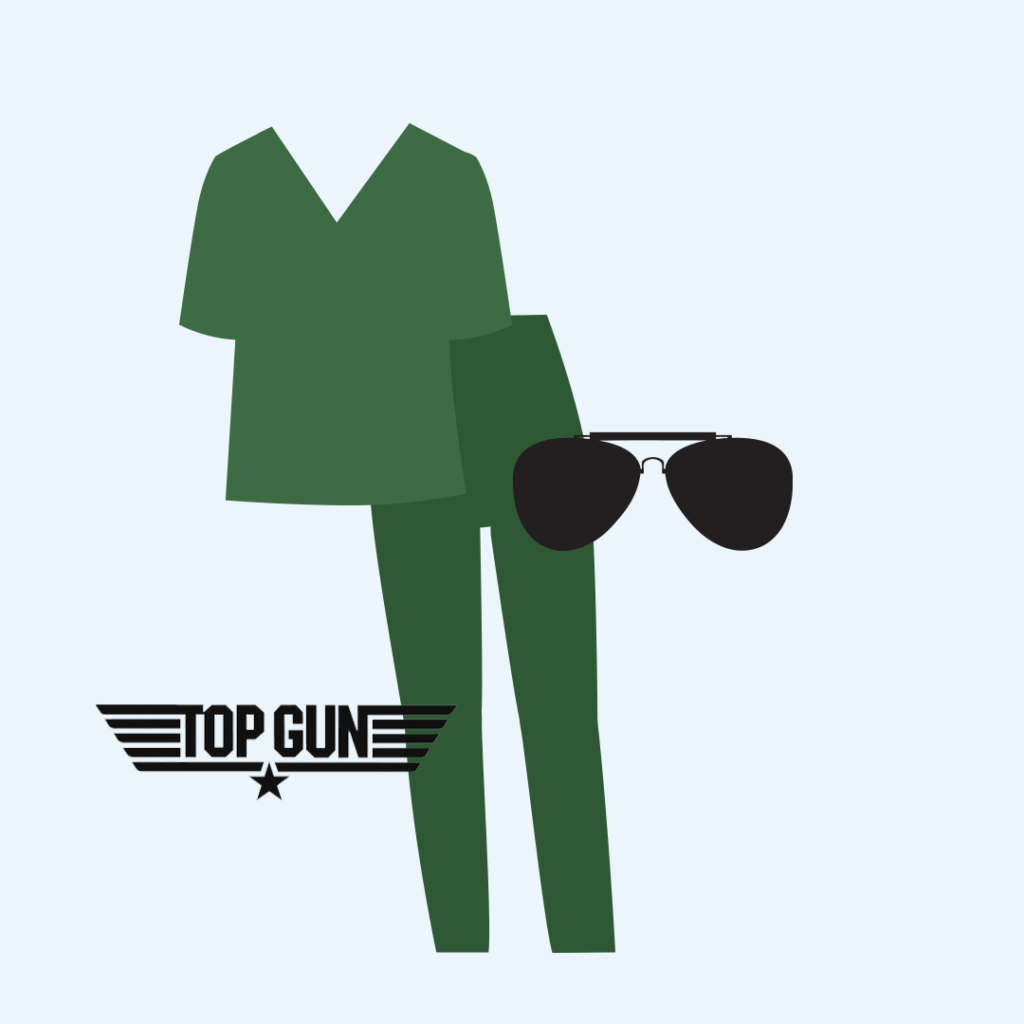 Highway to the…waiting room? Embrace your inner Maverick with a simple upgrade to your green scrubs.
Get the Look:
Green Scrubs 
Logos/Symbols 
Aviators 
Energizer Bunny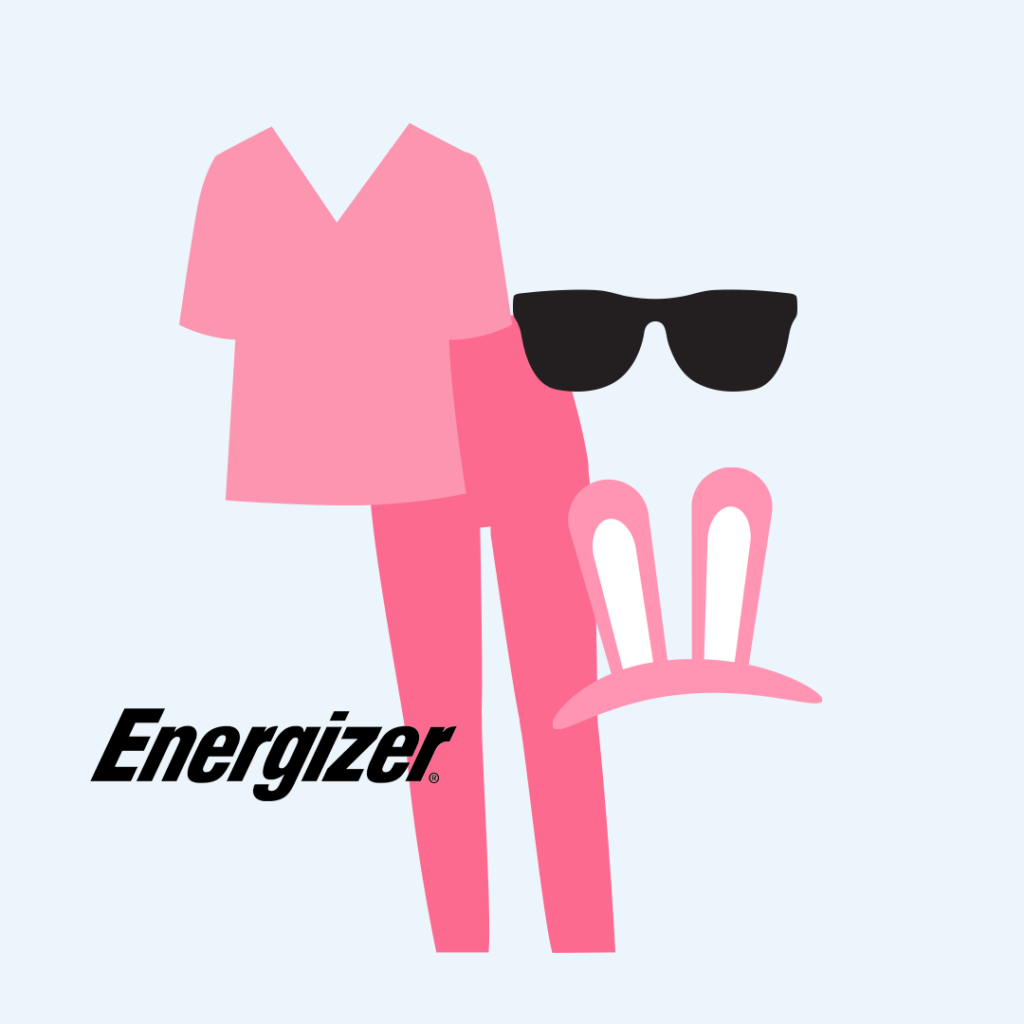 The perfect scrubs costume when it feels like your shift keeps going…and going…and going. 
Get the Look:
Pink Scrubs 
Energizer Logo (Printout) 
Sunglasses 
Bunny Ears  
Snow White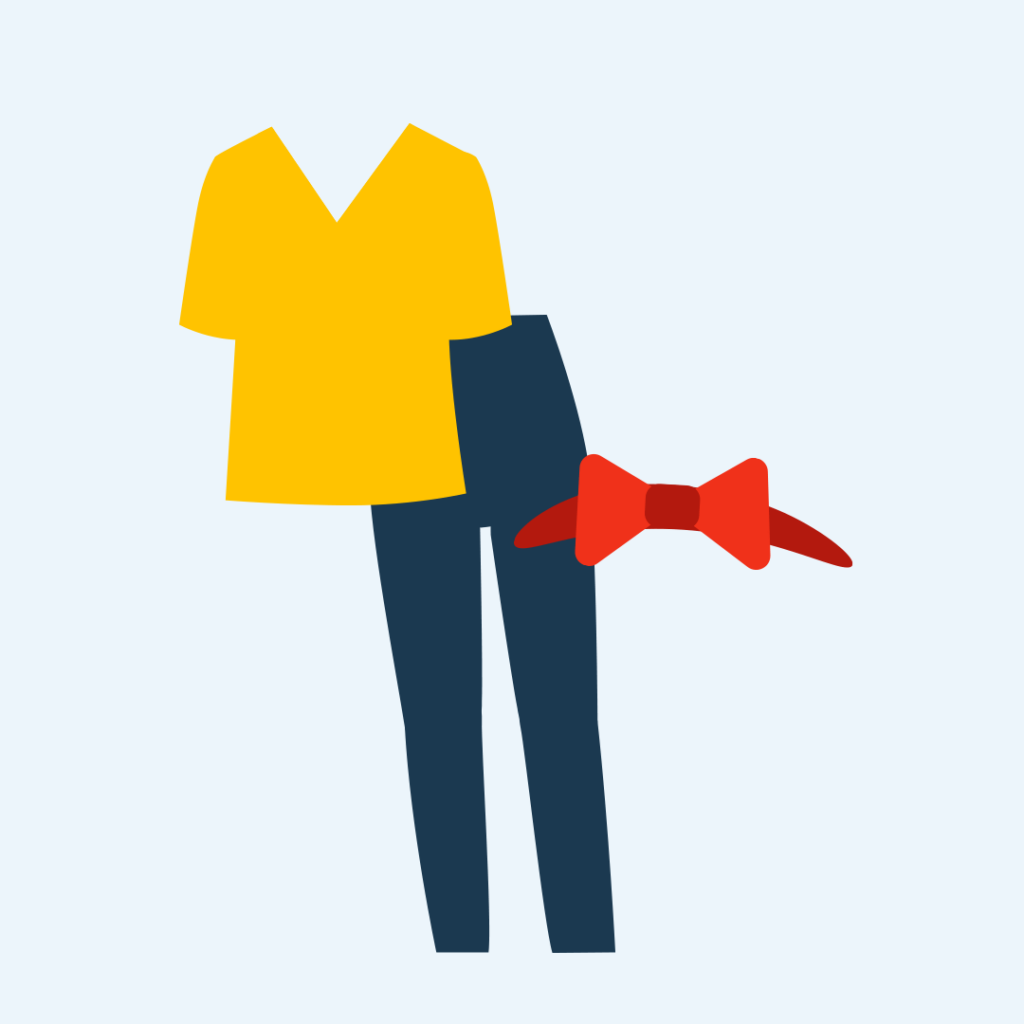 You may not have 7 friends to help you complete your rounds, but with a simple red hair bow, you will be the fairest of them all. 
Get the Look: 
Yellow Scrub Bottoms
Blue Scrub Top
Red Hair Bow
Minnie Mouse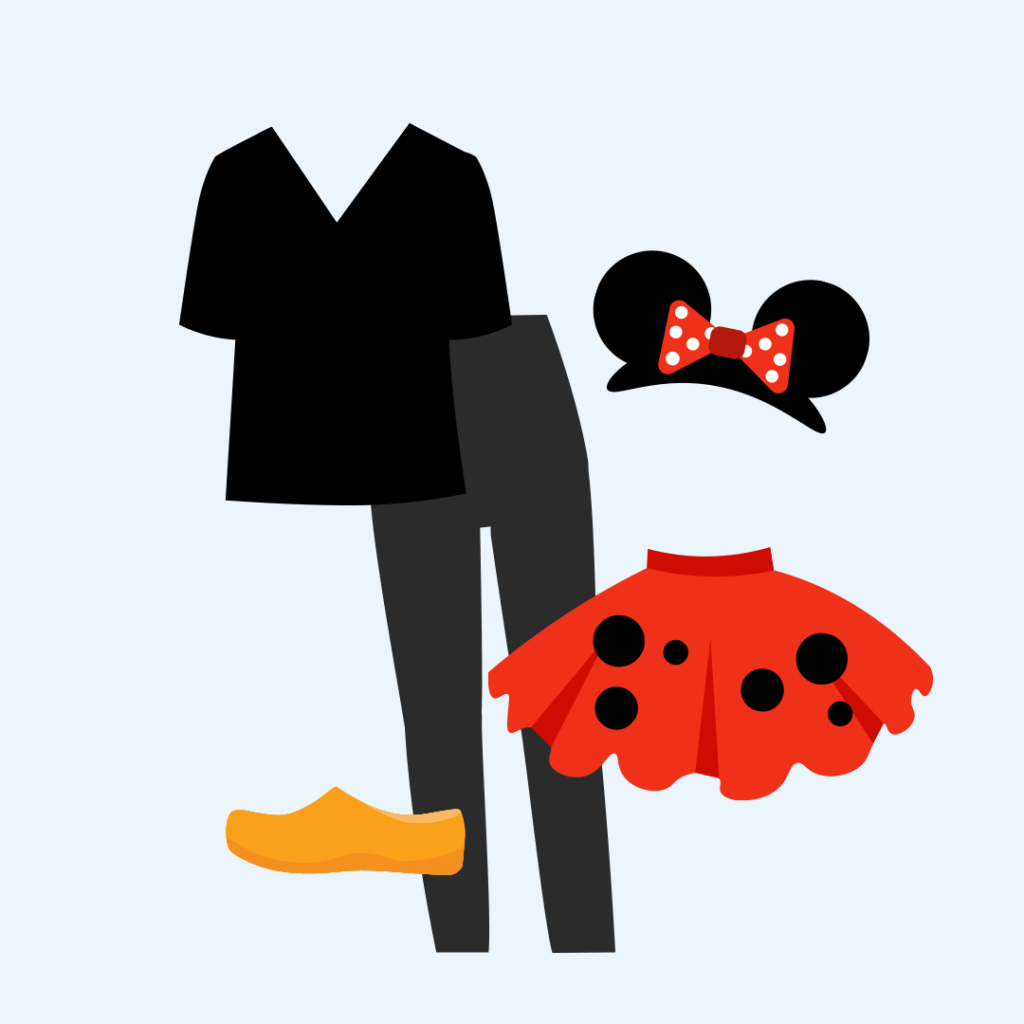 Dressing up as Mickey's favorite mouse is sure to put a smile on the faces of patients of any age.  
Get the Look: 
Black Scrubs 
Red Tutu with Polka Dots 
Minnie Ears 
Yellow Shoes (Optional) 
Emojis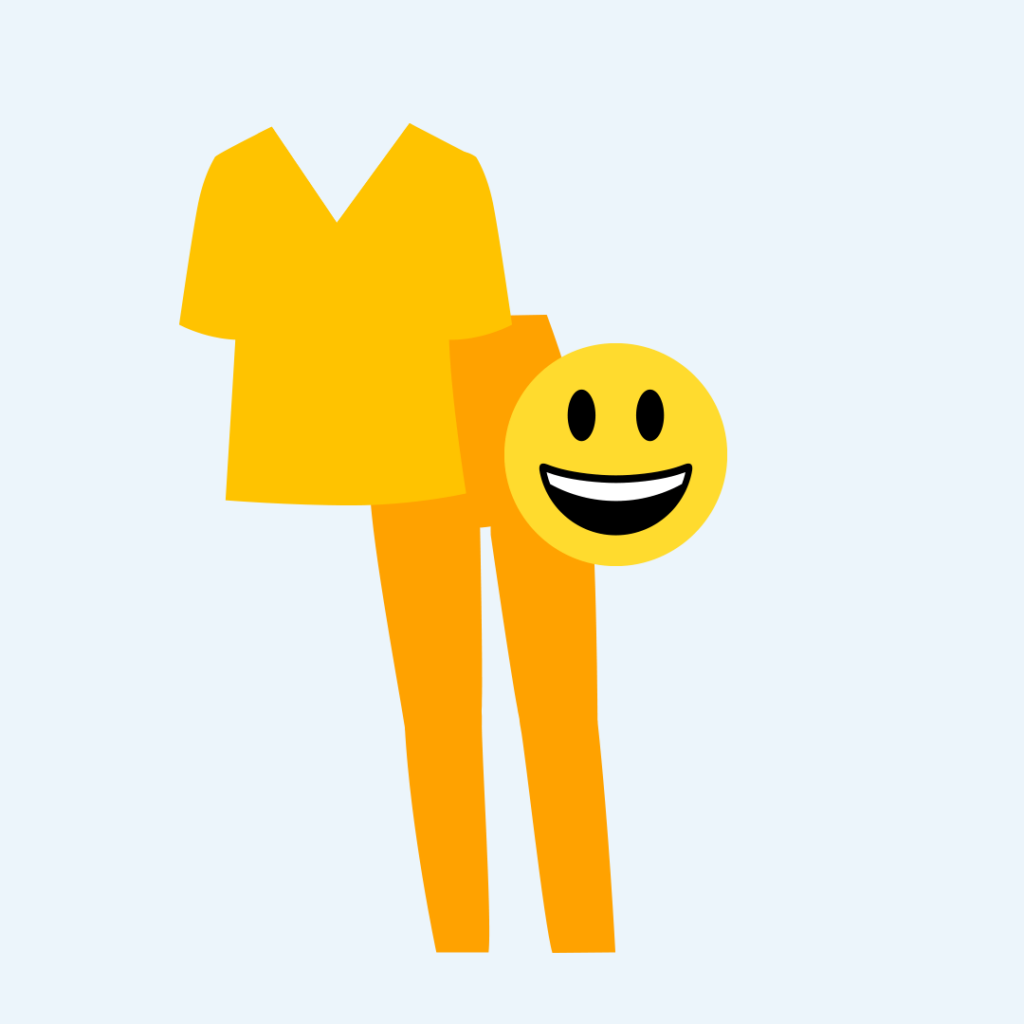 Have access to a printer? Grab your favorite yellow and black scrubs, and your look is sure to be *heart eyes.*  
Get the Look: 
Yellow Scrub Top 
Black Scrub Bottoms 
Printout of Emoji Face 
M&Ms or Skittles 
Whether you're a fan of chocolate or fruity flavors, you are sure to look sweet dressed up as an M&M or Skittle. 
Get the Look: 
Black Scrub Bottoms 
Candy Colored Scrub Top 
Matching Tutu (Optional) 
Printed M&M or Skittle Logo 
Minions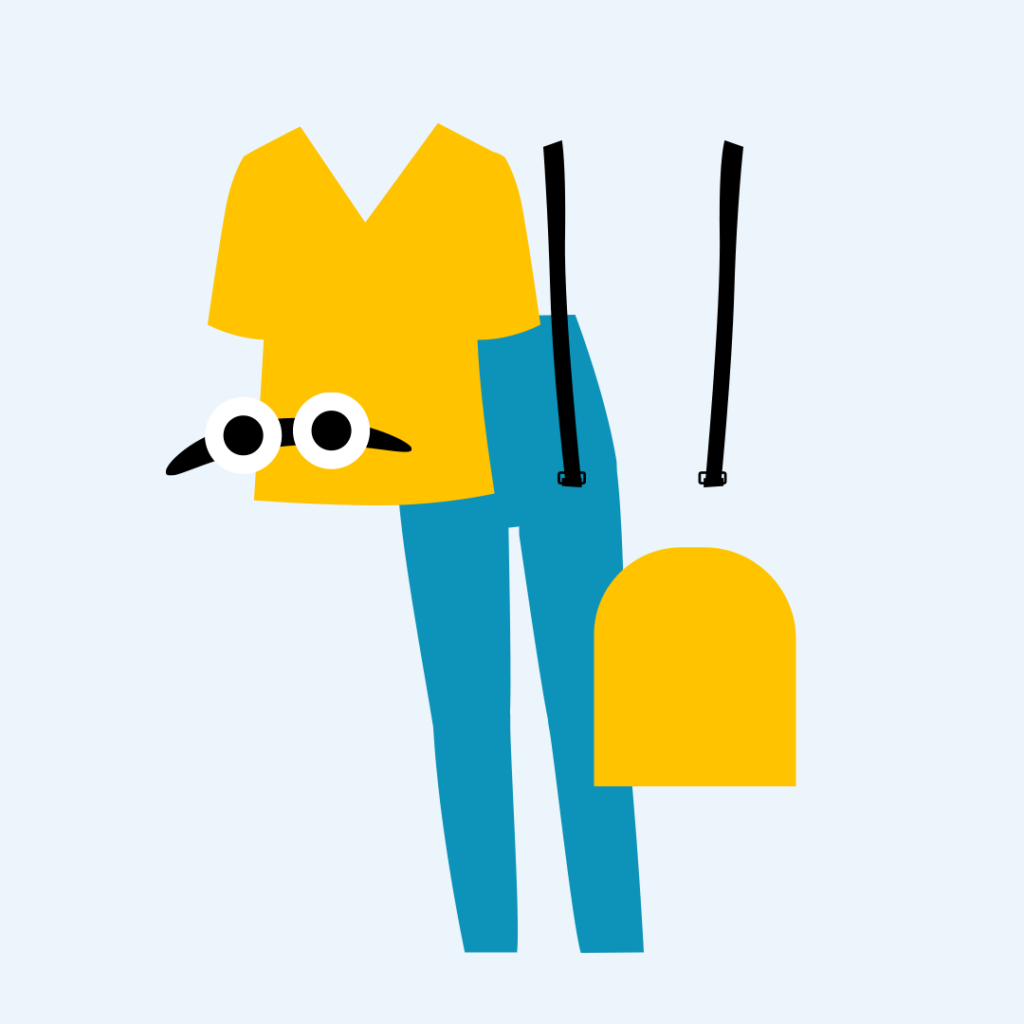 Working on Halloween may feel despicable, but you can still have fun! Make your youngest patients' day by dressing up like these popular cartoon characters. 
Get the Look: 
Blue Scrub Bottoms 
Yellow Scrub Top 
Suspenders 
Yellow Beanie + 1 or 2 Printed Eyes 
Black Cat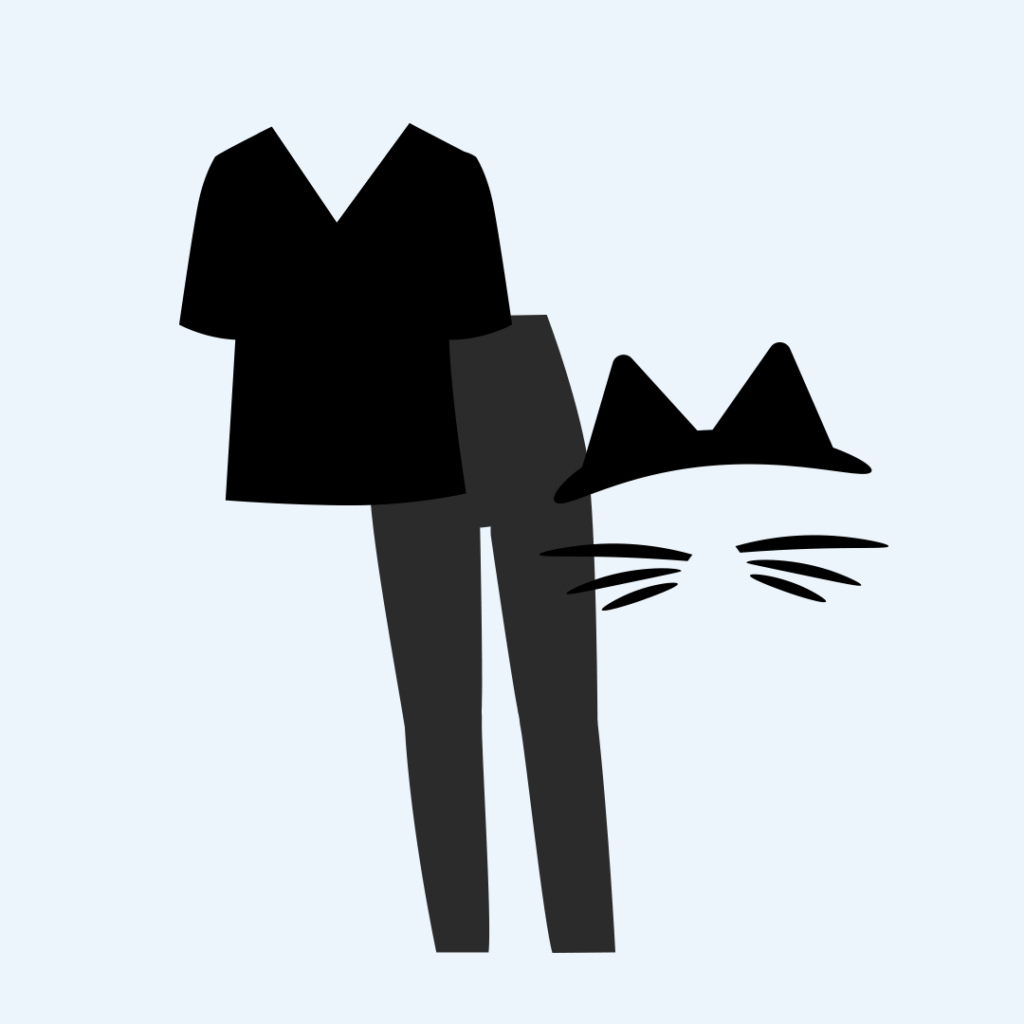 A classic image of Halloween, a black cat is one of the simplest scrubs costumes out there. Toss a pair of black cat ears on, and you are ready to go! 
Get the Look:
Black Scrubs 
Black Cat Ears 
Whiskers/Face Mask 
Crayon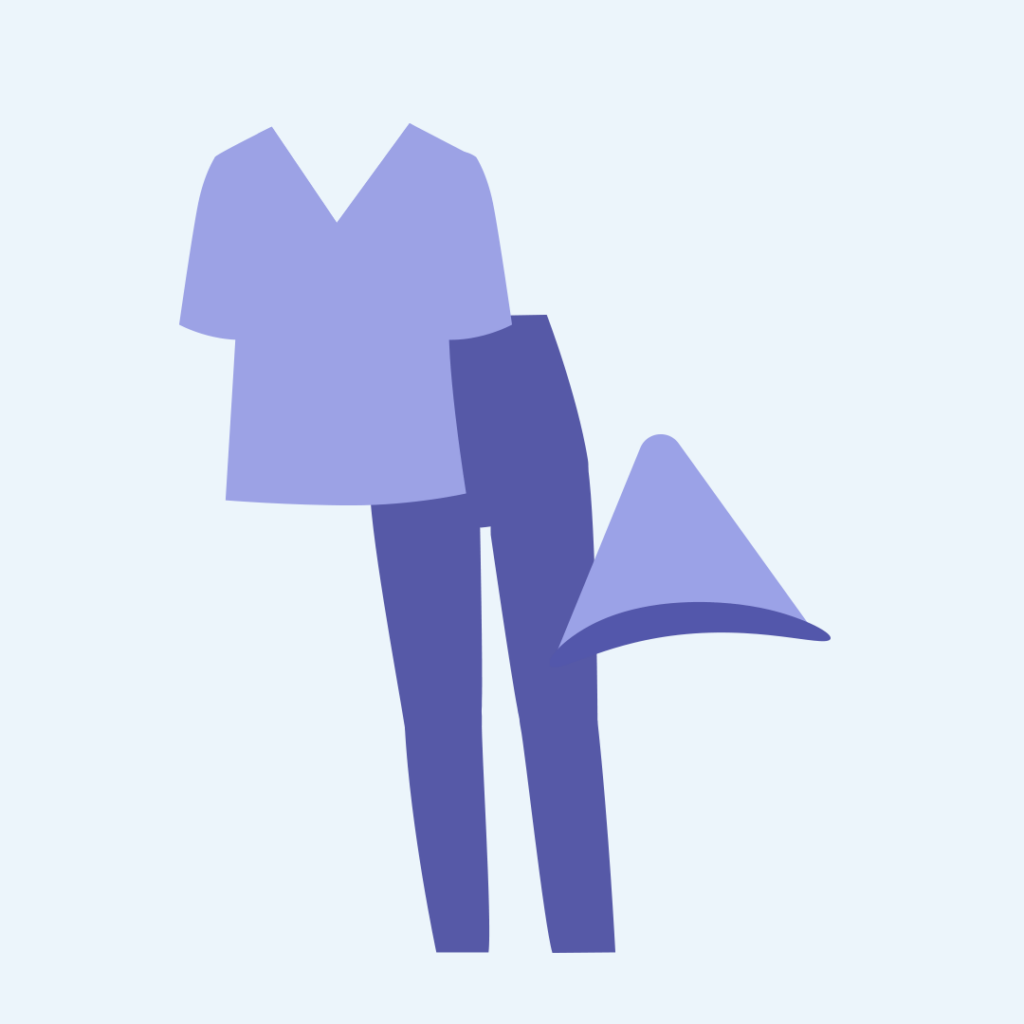 A final easy option for any pair of scrubs? Show up as a crayon! You can turn any headband into the pointy end of a crayon by making a cone out of colored paper.
Get the Look:
We hope you've inspired you to style your scrubs this Halloween! Remember to keep it simple, and always check with your workplace's rules regarding costumes and scrubs colors.