Welcome to our 3-part series on doctors and their well-being – or lack of it. In Part I, we are going to focus on doctors and sleep. Part II will focus on ways to prioritize exercise despite hectic schedules. In Part III, we'll examine risky behavior in physicians and its genesis – is it caused by too little sleep, exercise and good nutrition or is it rooted in depression, anxiety, and mental health issues? We hope you find our series helpful.
The impact of fatigue on physician performance is well documented. Despite long-held beliefs that working residents up to 120 hours a week is a rite of passage, numerous research studies show this reasoning is faulty at best, fraught with risk and fatal mistakes at the worst. Sleep deprivation risks injury to physicians and their patients, clouds decision making, alters mood and can lead to anger, hostility, depression, confusion, tension, and sadness, and can result in errors in medical treatment. All of these factors inevitably and adversely impact patient care. One of the frightening reasons why, according to a study published in Baylor University Medical Center Proceedings is: "Brief moments of sleep may intrude into wakefulness, so that the physician actually sleeps during patient care."
The Accreditation Council for Graduate Medical Education now limits resident work to 80 hours per week, but even it admits that those hours can soar; "…programs that regularly schedule residents and fellows to work 80 hours per week and permit trainee flexibility are likely to exceed 80 weekly hours which has been found to be detrimental to safe and effective care".
Expectations that residents work long and exhaustive hours seem hardwired in the medical academics. Therefore, the onus to get sleep lies squarely on the shoulders of each physician. To do otherwise can have tragic consequences.
The Joint Commission reported that residents working 24-hour on-call shifts as compared to 16-hour shifts:
Have twice as many attentional failures when working overnight

36% more serious medical errors

Report making 300% more fatigue-related medical errors that lead to a patient's death
A study in Annals of Emergency Medicine reported on the effects of consecutive night shifts on the neuropsychological performance of interns in the emergency department. It found that the interns demonstrated an "18.5% decrease in visual memory capacity across the night shift".
The Baylor study stated the problem much more bluntly: "The Institute of Medicine report To Err Is Human revealed that medical errors cause 44,000 to 98,000 deaths a year. While caveats exist in the interpretation of the data, the number is irrefutably large: in fact, it is equivalent to a jumbo jet crashing daily."
Do You Know If You Are Sleepy?
Not to quote Baylor extensively, (but they did publish an extensive study) but the sleep studies they conducted provide important insight into sleep and sleepiness. Researchers conducted sleep studies of the following groups and recorded the number of hours they had slept:
Physicians who had not been on call for the previous 48 hours, which formed the baseline: 6.7 hours of sleep

Physicians coming off call in the ICU or obstetric anesthesia: 5.2 hours of sleep

Physicians who had four consecutive days of extended sleep: 8.8 hours
Researchers conducted a sleep test and administered EEGs to each group, then asked participants if they had fallen asleep during the sleep test. Only half gave the right answer. "Among those who thought they had stayed awake, 68% were wrong." As a result, authors of the study reported that individuals have "little ability to determine how sleepy they are or if they have fallen asleep".
That is a stunning finding given the wide range of high-risk situations in which physicians find themselves on any given day. As Baylor reported, "We need to keep in mind that being impaired by fatigue tends to be the norm; we don't always recognize when we are impaired. Thus, we need to be especially vigilant. The effects of fatigue can only be countered when we recognize their importance."
What Is A Good Night's Sleep?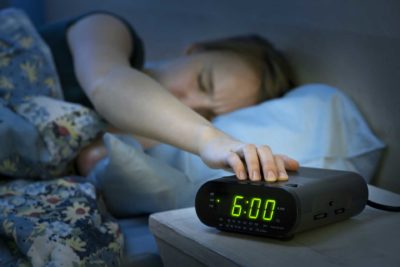 What is the goal, the standard by which national experts judge "a good night's sleep"? The National Sleep Foundation says it is seven to nine hours for adults and seven to eight hours for older adults. While this may be impossible for physicians to attain even under the best of circumstances, it is something to strive for.
Here are some simple ways to improve your alertness and your sleep:
Pay attention to scheduling: Even though residents are held to 80 hour weeks, fight for schedules that limit wake periods to 17 hours. Strive to get one full day off.
Learn to sleep: Improve your sleep habits. No caffeine, alcohol, spicy foods, or rigorous exercise before sleep. Turn off your digital devices an hour before you go to bed. Restrict blue screens, noise, phones and other interruptions in the bedroom.
Power nap: 45 minutes is optimal for performance
Activity breaks: Alertness can be increased by taking breaks for activity and social interactions
It's always going to be a battle to get enough sleep as a resident but fight for it. Your brain needs it, your emotions need it and so does your body. You can only be the professional you want to be if you feed your mind, body, and soul with the powerful energy drink that is sleep.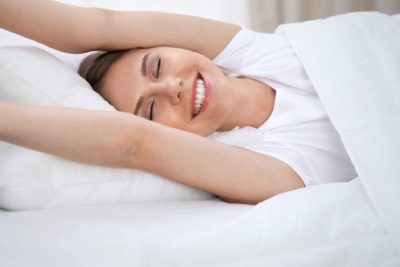 Next week we'll look at ways to prioritize exercise despite hectic schedules. Great exercise can mean better sleep.