This past summer, two incidents shined a harsh light on pharmacists who refused to fill prescriptions on moral grounds. Although they had very different outcomes, both incidents raised the question of pharmacists' rights not to fill prescriptions on moral grounds versus individual rights to have legal prescriptions filled at a pharmacy.
The Arizona Incidents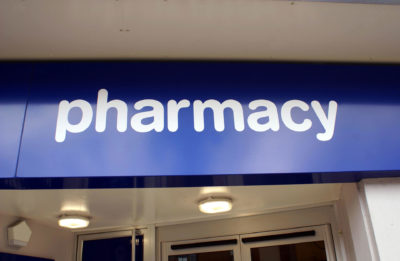 CVS came under fire last summer when a pharmacist at one of their stores in Arizona refused to fill a hormone prescription for a transgender woman. In a blog on the ACLU's website, the woman claims the pharmacist questioned her loudly in front of other customers and rejected her, and her doctor's requests to transfer the prescription to another location. CVS promptly apologized for the incident and fired the pharmacist. The company said the pharmacist had violated company policy.
In the second case, a Walgreens pharmacist refused to fill a prescription for a woman's prescription for a miscarriage drug. Walgreens did not fire the pharmacist and did not apologize to the woman. Instead it released a statement saying that company policy allows its pharmacists to not fill prescriptions if they morally object to it.
It's a complicated situation. In both cases, state law was not violated. However, in one case corporate policy was. The CVS corporate policy is distinctly different from Arizona state law. As reported by USA Today, CVS spokesman, Mike DeAngeli, said "under Arizona state law the company must accommodate any religious convictions that prevent a pharmacist from filling specific medications. Arizona pharmacists are required to notify the company in advance about any religious convictions so CVS can make other arrangements to ensure a patient's needs are met." That may be Arizona state law but CVS corporate policy does not hue to it.
Conscience clauses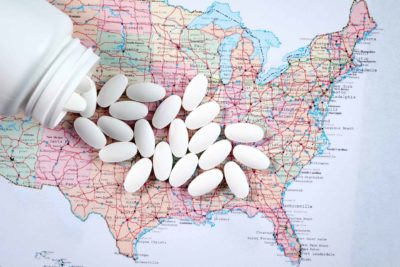 Laws in many states have what are called "conscience clauses" that allow health providers to refuse services if doing so violates personal or religious beliefs. The National Conference of State Legislatures says the clauses were established decades ago "… in response to the United States Supreme Court's decision in the Roe v. Wade case, 410 U.S. 113 (1973), overturning state laws outlawing or restricting abortion. Some states have subsequently proposed legislation and passed laws designed to allow doctors and other direct providers of health care to refuse to perform or assist in an abortion, and hospitals to refuse to allow abortion on their premises.
"The issue now includes pharmacists who refuse to fill emergency contraception and contraception prescriptions. Conscience clauses give pharmacists the right to refuse to perform certain services if it violates their religious or personal beliefs or values. Most conscience-related policies focus on the pharmacist dispensing emergency contraception. Some states explicitly grant pharmacists the right to refuse to dispense drugs related to contraception on moral grounds. Other states require pharmacies to fill any legal prescription for birth control or any other medication."
As we said, it's complicated. The NCSL lists the conscience clauses enacted in various states. It's best to check the list to see your standing under the laws in the state in which you practice. Checking with your organization's corporate policy is essential as well.
There are two broad categories of conscience clauses:
Right to refuse with patient protections

Right to refuse without patient protections
Right to refuse with patient protections clauses range in their requirements. The California code outright bans pharmacists from refusing to fill prescriptions. Codes in Delaware, New York state, North Carolina, Oregon, and Pennsylvania state that a pharmacist may refuse to fill a prescription based on religious or moral objections; however, steps must be taken to fill the prescription so as not to "abandon" the patient.
Right to refuse without patient protection clauses are on the books in Georgia, Arizona, Arkansas, Idaho, South Dakota, Missouri and Texas. They protect the rights of the pharmacist to refuse to fill a prescription on moral or religious grounds, they do not require that accommodations be made to fill the prescription for the consumer by another pharmacist.
If ever there was a polarized, and polarizing, issue, this is it. Conscience clauses have been under debate for many years. In 2006, the AMA Journal of Ethics discussed the issue at length. Their conclusion was as follows;
"It seems most just that, when possible, the conscience and morals of a health care worker should be considered, so long as patients are being cared for and not overburdened by long drives through rural towns and not being shamed for what someone presumes to be an immoral lifestyle choice."
Sometimes, as much as things change, they stay the same. Discrimination still exists and individuals still seek to limit other's lifestyle choices. However, we think that delivering health care equitably, and creating access for all is the goal. To that end, pharmacists may remain true to their personal beliefs, but that should not be allowed to adversely impact the lives and well-being of others.