This issue brings to mind the children's book "Three Billy Goats Gruff". It is an apt metaphor for the impact that pharmacy benefit managers (PBM) are having on physician prescribing efforts and the health of patients.
In the book, three billy goats want to cross a bridge to get to a beautiful meadow where the grass is plentiful. However, a "mean and ugly troll" lives under the bridge and when one of the goats wants to cross the bridge, the troll intimidates them by roaring "Who's that tripping over my bridge?" The two younger goats trick the troll into waiting for the biggest one to cross, who promptly kicks the troll into the stream, where the current carries him away. This is similar to a frequent problem for physicians as they try to cross the prescription bridge, there is a PBM troll waiting to kick them off.
Pharmacy benefit managers have succeeded in raising drug prices, reducing competition and limiting consumer choices for drugs. If you are one of the millions of physicians frustrated by trying to get appropriate medications for your patients approved, you need to know about pharmacy benefit managers.
What Are Pharmacy Benefit Managers?
The original concept of PBMs was to establish companies that would process prescription benefits for payors, employee sponsored plans and individuals. The idea was that they would handle the administrative side of prescription ordering. However, through acquisitions, they have now grown into behemoth companies that effectively control the majority of prescription approvals handled today.
Three PBM companies control pharmacy benefits for more than 253 million Americans and control 78% of drug benefit transactions in the US.
These companies, CVS Health, Express Scripts and OptumRX, have developed formularies. They have created a power base to tell doctors and pharmacists which drugs they "are allowed to give consumers and under what circumstances". They wield enormous power and effectively change the face of healthcare by controlling prescription medication approvals. In fact, PBMs are integrated vertically into the healthcare system and virtually every major PBM owns either a specialty or mail-order pharmacy.
Physicians Are Fed Up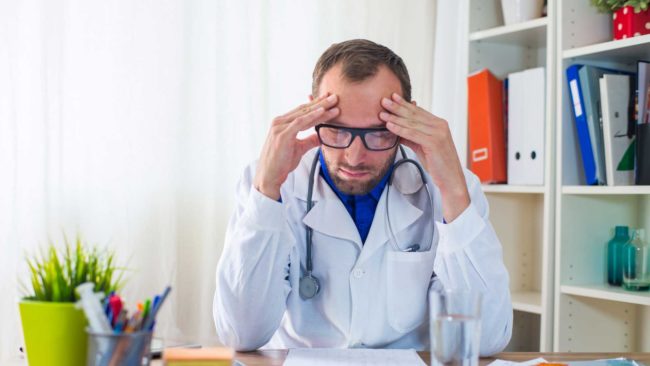 A recent Bain & Company survey shows that physicians are fed up with PBMs. They don't believe they are part of the solution to reducing healthcare costs. Rather, they believe they are indeed the troll under the bridge, interfering with efforts to get patients to the metaphorical "greener pastures" that would be better health. The survey found that "While physicians are concerned about drug pricing, they are critical of actions taken by pharmacy benefit managers and payers to control drug costs, particularly when these actions constrain their decision making."
Only 19% of nonsurgical physicians believe PBMs improve costs and quality of care

70% of nonsurgical physicians believe payer restrictions (prior authorization requirements, appeals process) limit their prescribing decisions

59% believe these restrictions decrease their ability to deliver high-quality care
However, this is not necessarily the case for oncologists. They feel a bit less restrained by the current system. Bain & Company found oncologists:
Feel "notably less constrained" by formularies and other payer restrictions

Are more likely than most other specialists to believe "physicians have control or influence in pharmacy and therapeutics committees"

Weigh price less when making prescribing decisions
According to the survey, utilization management rates for oncology drugs rose to 50% in 2016, from 34% a year earlier.
The Long Arm of PBMs
The impact of PBMs on the US healthcare system is an ugly picture. Not only do PBMs control coverage and decision making, they are mammoth profit centers. In fact, a white paper commissioned by the Community Oncology Alliance (COA) contends says that "over the last year or so, DIR (direct and indirect remuneration) fees have been twisted by PBMs into an abusive and overly-broad 'backdoor' vehicle for clawing back additional monies and increasing their own profits." For example, in 2015, Express Scripts raked in $101 billion in revenue.
At the annual COA meeting, congressmen, pharmacists, and lawyers debated PBMs and discussed the detrimental effect they have on patient care. US Representative Earl L. "Buddy" Carter, (R-GA), said, "Escalating prices of prescription medications has shone the light on PBMs." He said it is the most talked about topic in Congress as they debate the reasons for escalating healthcare costs. "Three PBMs controlling 80% of the market is not competition in any sense," said Carter. "We need to break that."
Other factors discussed at the COA meeting added up to a wholesale condemnation of PBM practices and the injury they inflict on the US healthcare system:
Patients are often forced to go through a PBM to get drugs, instead of receiving them at the point of care, adversely impacting patient care

PBMs use protected health information for marketing purposes which is illegal under HIPAA

PBM practices can exclude a community practice from the Medicare network

PBMs have tried to

limit network access

and pushed network terminations

PBMs regularly employ "gag orders" in which a PBM can prevent a pharmacy from educating patients on where they can find a drug at a cheaper price (Representative Carter said Congress is trying to eliminate the gag order.)
Physicians Care About Drug Prices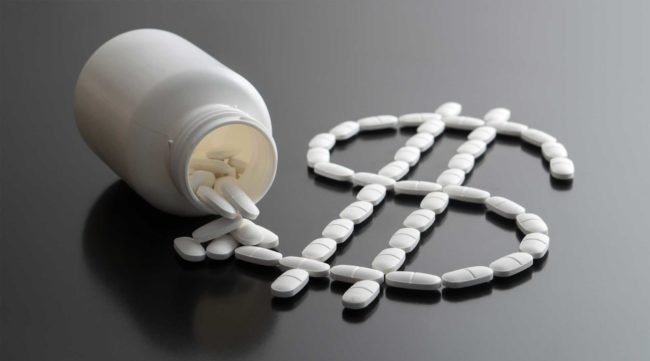 The Bain & Company survey found that clearly, physicians care about drug prices. The physicians surveyed said they are "increasingly concerned about the cost of drugs, at least to the extent that it affects their patients' ability to afford therapy".
Physicians want to see drug prices reduced but feel they are "ill-equipped" to manage drug costs because they have limited control over them. According to the survey, physicians believe the best strategies for reducing drug costs are:
Price transparency between payers and pharmaceutical manufacturers

Giving Medicare authority to negotiate drug prices

Greater competition among manufacturers
However, now we have learned a fourth strategy, one that brings acute pressure to bear on the current system. Pharmacists, congressmen, lawyers and physicians alike have called out PBMs on their game and are pressuring for a drastic change to the status quo. If physicians remain vocal in their advocacy and pressure the powers that be to radically improve oversight and control of PBMs, over time they won't control every "street corner". Together, physicians can kick the troll off the bridge and into the current so that it poses less threat to patient wellbeing.