The American Board of Pediatrics (ABP) General Pediatrics Certifying Exam is the final step on your journey towards becoming a pediatrician. This exam tests you on the knowledge you'll need to practice as a general pediatrician. What do you need to know about the ABP exam, and how can you best prepare to pass?
What requirements are there for certification?
Before you can sit for the General Pediatrics Certifying Exam, you must meet the following requirements:
Graduate from Medical School

Applicants must be graduates of a medical school that has been accredited by the Liaison Committee on Medical Education (LCME) in the U.S., by the Royal College of Physicians and Surgeons of Canada (RCPSC) in Canada or by the American Osteopathic Association (AOA) in the US. Applicants who do not meet this criteria may still apply for the exam if they have a standard certificate either from the Educational Commission for Foreign Medical Graduates (ECFMG) or the Medical Council of Canada.

Pediatric Training

All applicants must complete three years of pediatric training in programs accredited by the Accreditation Council for Graduate Medical Education (ACGME) or in programs in Canada accredited by the RCPSC.

Medical License

Applicants requesting admission to a certifying examination must have a valid (current), unrestricted allopathic and/or osteopathic medical license to practice medicine in one of the states, districts, or territories of the United States or a province of Canada. The ABP does not accept medical licenses from countries outside of the United States or Canada to meet the licensure requirement for any initial certifying exam, and temporary/training licenses are not accepted.
How many questions are on the pediatric board exam?
This computer-based exam consists of 330-350 multiple-choice questions. There are four sections with optional scheduled breaks between each section.
The ABP offers an online tutorial to help you familiarize yourself with the computer-based format you will see on test day.
How long is the pediatric board exam?
Including time for registration, introduction, tutorial, the actual exam, optional breaks, and a survey, the Pediatrics Certifying Exam is a one-day, approximately nine-hour long exam.
There is a total of 420 minutes to answer all questions in the exam.
When is the test offered?
The Certifying Examination in General Pediatrics is offered once a year over a three-day period in the fall at Prometric testing centers located throughout the US, Canada, and abroad.
How much does the exam cost?
Regular Registration: (Jan. 17, 2023, until 3 p.m. ET on March 31, 2023): $2,265
Late Registration: (April 1, 2023, until 3 p.m. ET on May 16, 2023): $2,610 ($345 late fee)
What is covered on the test?
The ABP has designated 25 content areas, also called content domains, that will appear on the test. The current Pediatrics Content Outline is as follows:
Preventive Pediatrics/Well-Child Care 8%
Fetal and Neonatal Care 5%
Adolescent Care 5%
Genetics, Dysmorphology, and Metabolic Disorders 3%
Mental and Behavioral Health 5%
Child Abuse and Neglect 4%
Emergency and Critical Care 4%
Infectious Diseases 7%
Oncology 2%
Hematology 4%
Allergy and Immunology 4%
Endocrinology 4%
Orthopedics and Sports Medicine 4%
Rheumatology 2%
Neurology 5%
Eye, Ear, Nose, and Throat 4%
Cardiology 4%
Pulmonology 5%
Gastroenterology 4%
Nephrology, Fluids, and Electrolytes 4%
Urology and Genital Disorders 3%
Skin/Dermatology 4%
Psychosocial Issues 2%
Ethics 2%
Research Methods, Patient Safety, and Quality Improvement 2%
How should I study for the ABP exam? 
With so many topics to cover, the best way to prepare for the Pediatrics boards is by taking review questions. Answering practice test questions will help you uncover problem areas before exam day. By understanding where you struggle, you can address these weaknesses as you study.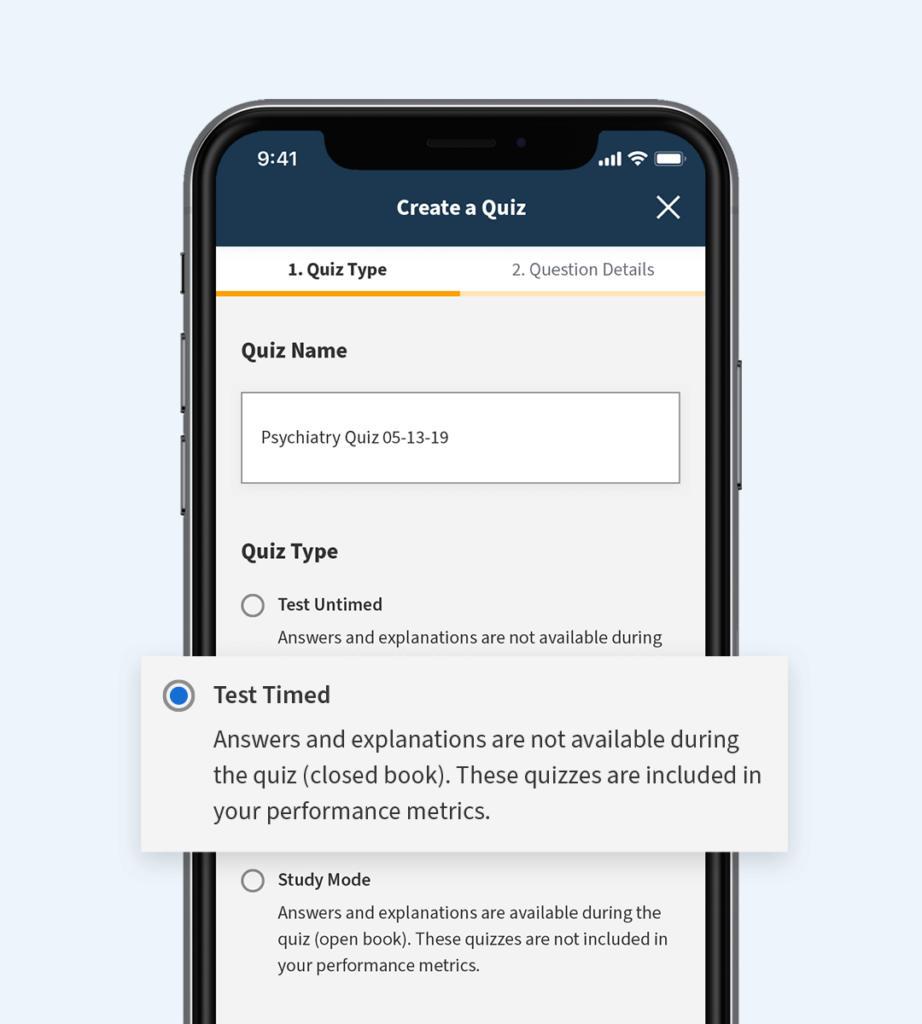 The BoardVitals Pediatrics question bank contains more than 1,750 practice ABP test questions. Since the total test time of the General Pediatrics exam is 420 minutes with a maximum of 350 total exam questions, we suggest studying by creating custom quizzes within our platform in Timed Mode and setting the time to 72 seconds per question.
Within our performance data dashboard, you can track your average response time compared to the average time you will have on test day so you'll know how quickly you need to move to get through all the questions.
To further supplement your exam preparation, you can add a full-length practice exam to your question bank purchase. Since it mimics the exact blueprint, length, and exam interface of the actual Pediatrics board exam, you can simulate realistic exam conditions and accurately gauge your exam readiness.
What if I fail the test?
The Pediatrics Certifying Exam can be difficult, with a first-time pass rate of only 80% in 2022. If you fail the Pediatrics boards, all hope is not lost. You have seven years from the completion of your training to become certified, and you are eligible to retake the exam.
Getting ready for the Pediatrics boards? Prepare for success with BoardVitals! The BoardVitals Pediatrics Question Bank contains more than 1,750 practice ABP test questions formatted to the content outline of both the General Pediatrics Certifying Exam and the General Pediatrics ITE (In-Training Exam). All questions come with detailed explanations for correct and incorrect answers. Sign up for a free trial today!