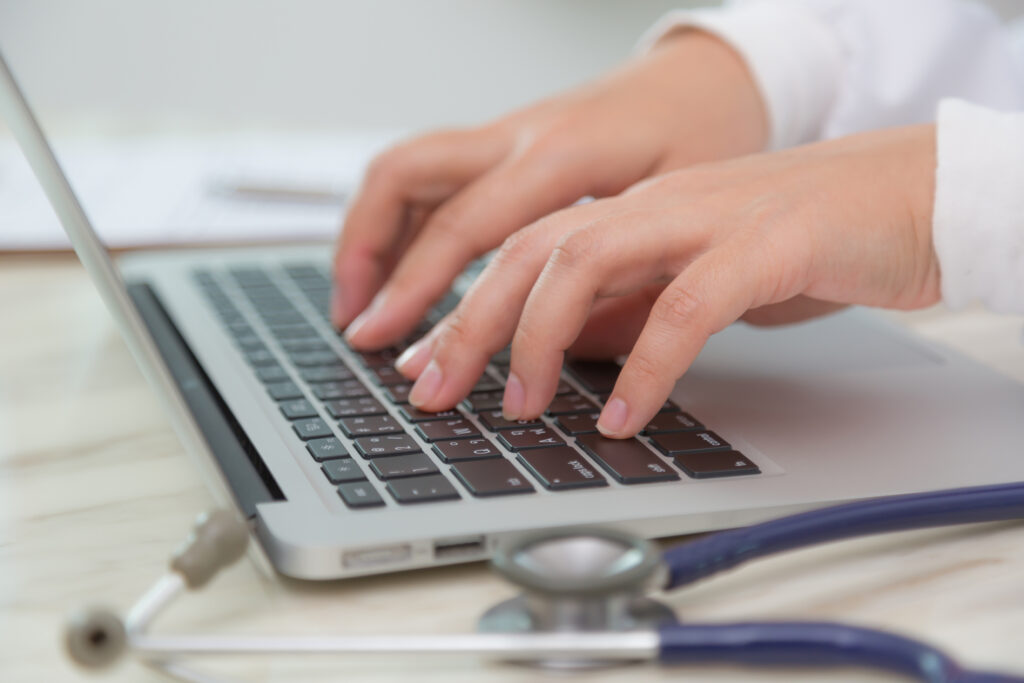 As an actively practicing physician, two primary components of your medical credentials are your state medical license and your board certification (or board eligibility) with the governing board of the specialty you practice.
Continuing Medical Education (CME) and Maintenance of Certification (MOC) are important processes for keeping your certification and license active and in good standing. There has been much debate around the limitations of MOC and the time constraints it places on physicians — but that's a discussion for another time. While these two important physician career requirements are related, there are different processes for each.

CME – Continuing Medical Education
CME credits are learning hours required of physicians as part of the requirements to remain eligible to practice medicine. CME keeps physicians current on new technologies, clinical research, medical innovations, and methodologies related to his or her medical specialty and the practice of medicine in general, which evolve over time.
CME is required in most states to maintain an active state medical license and is also one of many components of MOC. CME credits may be obtained in a variety of ways, including but not limited to:
Conferences and seminars

Classes (online or onsite)

Participating in Regularly Scheduled Series (RSS) or Grand Rounds

Teaching

Self-assessment question banks

Reading designated publications and papers
There are two types of CME credits – prescribed and elective. Prescribed credits are those that are specifically geared towards physicians. Elective credits are more general healthcare related information that may pertain to a variety of clinicians. However, elective credits must still be approved as CME-eligible by the AMA or a specialty board.
For the state license requirements, the license cycle is 1-3 years, meaning some states require renewal requirements be met every year, and other states allow 2-3 years to complete the CME cycle. The amount of CME hours required varies widely by state 6 and is based on the length of the renewal cycle. The state CME requirements range from 0-150+ hours across the country, so check the specific CME requirements for your state to make sure you know the number of credits and the timeline you need to complete.
Additionally, pay close attention to the renewal schedule – the cycle doesn't necessarily renew on the exact month or anniversary of when you obtained your state license. Often it is based on even or odd years, and a particular month of the year after your license anniversary.
For MOC, the number of CME credits or hours a physician must complete varies by specialty, but most specialties require at least 25 CME credits per year.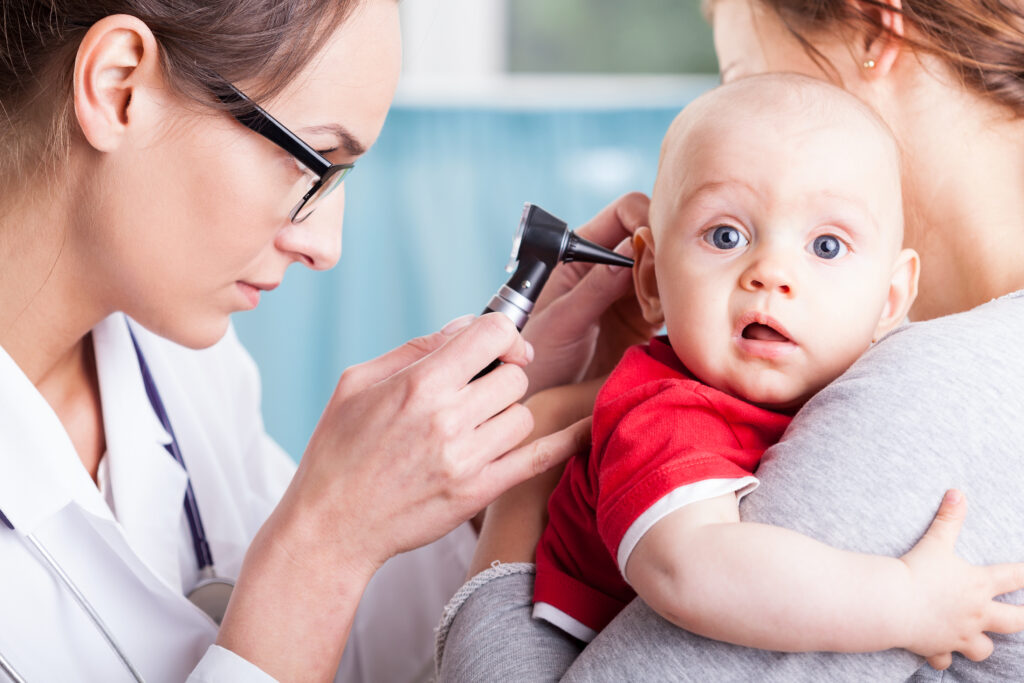 MOC – Maintenance of Certification
Maintenance of Certification is a much broader program, of which CME is a key component. According to the American Board of Medical Specialties (ABMS), "MOC is the program by which a Board Certified physician maintains and retains his or her Board Certification." The ABMS is the umbrella organization that develops the comprehensive standards and framework for Board Certification and MOC. The individual Member Boards (per medical specialty) use these standards to create specific programming and requirements for Board Certification and MOC.
In 2015, the ABMS standards and the MOC requirements were updated to measure much more than medical knowledge. The revised standards emphasize professionalism, patient safety, performance improvement, and judgment, or application of medical knowledge.
Regardless of your specialty, MOC measures physician competency within a framework of four essential assessment areas. To maintain active board certification, physicians must complete the required specialty-specific activities within each of the four parts of the program within the 10-year MOC cycle.
Here are the four parts and each of their requirements:
Part I: Professionalism and Professional Standing
This requirement is met by holding a valid, unrestricted license and behaving professionally at all times.
Part II: Lifelong Learning and Self-Assessment
This part is met by successfully completing CME credits and Self-Assessment Modules as determined by each specialty Member Board, as well as various other modules and projects to demonstrate clinical knowledge and skills in one's specialty.
On average this includes about 250 total CME credits for the cycle (25 per year, or more depending on the specialty). Most specialties require a particular type and category of CME in order for the credit to count towards MOC, which includes some amount of self-assessment CME activity.
Because the requirements are so varied and specific to your specialty, check with your specialty board or use our CME Calculator for the exact MOC requirements you need to complete.
Part III: Assessment of Knowledge, Judgment, and Skills
For most specialties, this part of the MOC requirement is met by passing a written Recertification exam at the end of the 10-year cycle. This recertification exam typically lasts several hours and consists of a couple hundred multiple-choice questions. It is often similar to the initial certification exam, though, some topic areas may receive more emphasis based on more clinical experience.
Part IV: Improvement in Medical Practice
This entails the successful completion of "ongoing assessment and improvement activities" geared toward improving patient outcomes. According to the ABMS, this may include practice performance modules, communication assessment tools, quality improvement exercises, case studies, and more, depending on the specialty.
As with Part II, Part IV requirements are extremely detailed and specific in nature, based on the specialty member board. Each specialty board requires a different set or series of modules, case studies, and assessments, which must be completed within a very specific timeframe, also dictated by the specialty board. Some activities require answering a series of questions, some require patient chart reviews, and others require various surveys and reports to be completed by the physician within the specific time frame.
Maintaining your license and certification is a comprehensive, ongoing process, and not one that can be put off until the last minute. Be sure to carefully review the precise requirements for your state and your specialty, so that you are certain what you need to do, and when, to successfully complete the maintenance or renewal cycle by the deadline.
Deciding Which CME Course is Right for You? Use the CME activity finder tool below to find the online course that best fits your needs and will help you meet your CME requirements.
More Information on MOC and CME:
There are numerous helpful resources online to help you obtain CME and MOC.
If you are currently studying for a re-certification exam, an online self-assessment question bank may help you study and prepare for the exam. With the BoardVitals question banks, you can earn up to 100 AMA PRA Category 1 Credits™ online credits online while you study.
Additionally, the ABMS website includes a wealth of detailed information, and you can check your current MOC status there too. The website of your specialty's medical board will also contain information specific to the specialty you practice. The Federation of State Medical Boards also maintains a list of all state medical and osteopathic boards, with respective contacts.
About the Author Andrea Clement Santiago has worked in the healthcare industry since 1998, initially as a consultant and later as a physician recruiter. She is currently the Health Careers Expert at About.com and Director of Media Relations for The Medicus Firm physician search.