If you're getting ready to take your AG-ACNP Exam, you probably are scouring for the best resources for studying. Resources for this exam are particularly scarce, so here are the top 4 places to get what you need to make the grade.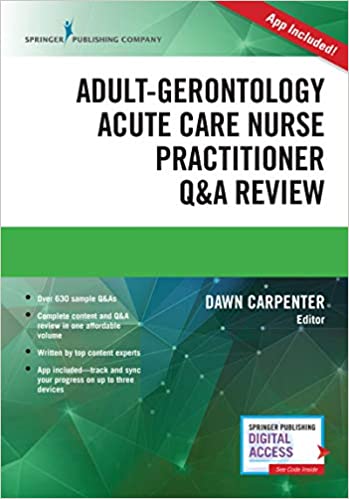 As one of the top books available to study for the AG-ACNP, this is a good guide to get you started. It includes free access to a Q&A app for easy studying on the go.
"As a question and answer review book, it's exactly what I was expecting! Great practice questions! The app that corresponds with the book is AMAZING. It helps you focus on areas you need to brush up on.." -William in Amazon Review
This book comes with more than 600 practice questions to help you practice for both the AACN and ANCC exams. your exam. The questions are formatted to mimic the exam, so you can get a good understanding of what to expect on the test day. You can find this on Amazon for ~$60.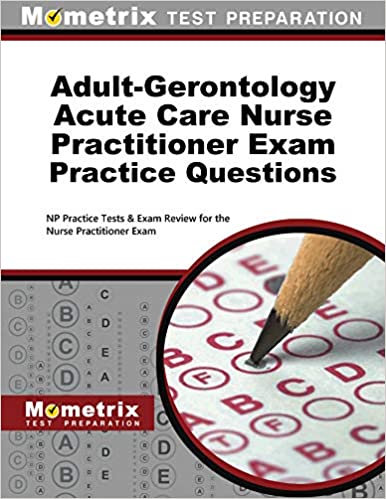 This book is a good resource to provide a shallow overview of content found on the exam, and has higher reviews than the aforementioned one. However, the one drawback is that it doesn't delve deep into the content, so this cannot be a one-stop-shop for your exam.
Want a few free practice questions? Go right to the source with ANCC's Free Practice Questions. Here you can get 25 free practice questions that are designed to mimic those found on the actual exam. If nothing else, make use of this free resource!
Want to just knock out a lot of practice questions in all the different subjects found on the exam? Check out BoardVitals' AGACNP Question Bank. This bank features 1,800+ practice questions targeted to all subjects found on the exam:
Clinical Judgment: 80%
Cardiovascular 15%
Respiratory 11%
Endocrine 5%
Hematology/Immunology/Oncology 6%
Neurology 7%
Musculoskeletal 3%
Gastrointestinal 3%
Renal/Genitourinary 5%
Integumentary 1%
Multisystem 14%
Psychosocial/Behavioral/Cognitive Health 3%
Professional Caring and Ethical Practice: 20%
Advocacy/Moral Agency 3%
Caring Practices 3%
Collaboration 3%
Systems Thinking 3%
Response to Diversity 3%
Clinical Inquiry 3%
Facilitation of Learning 1%
No matter what AG-ACNP exam resources you use to study for the exam, ample time for practice and preparation is key. Good luck!