The American death tally from COVID-19 (387,000+ as of 1/15/21) now exceeds that from World War I or from Pearl Harbor, September 11, the Korean and Vietnam Wars combined.
So in describing this large-scale loss, it's tempting to war-analogize, to cast the pandemic as a shared threat and test, including offering comforting phrases such as, "we're in this together," or, "corona is our great equalizer."
However, in terms of case counts, deaths, and access to testing and treatment, there's nothing equal about COVID-19.
According to the CDC, the Centers for Medicare and Medicaid Services, and the non-partisan APM Research Lab, the coronavirus has revealed race gaps; disproportionately devastating our Black, Indigenous, Latino, and other non-white populations—with the highest reported mortality rate among Black communities.
Black Americans, who represent 12.4% of the U.S. population, have suffered approximately 23.8% of known COVID-related deaths–almost twice the rate of Black Americans' U.S. population share.
In Michigan, where African Americans comprise only 14% of the population, they represent 33% of all positive tests and 40% of deaths. Blacks make up 33% of Chicago's population; yet, they represent 72% of all COVID mortalities. In Wisconsin's Milwaukee County, African Americans make up 25 percent of the population, but 75% of the confirmed COVID-19 deaths.
A Public Health Crisis In Present and Past Tense
For most Black Americans, these data come as no surprise. Or, as one journalist wrote, "I never asked if my community would be hit hardest by the pandemic: it was more a matter of when."
Equally, our public health researchers, social scientists, epidemiologists, and population health experts see the uneven devastation from the coronavirus as both a symptom and the inevitable outcome of a set of long-standing health race gaps in America.
For a real-time, 2020 view of those inequities, we can look at Black Americans' persistently uneven access to COVID testing and treatment. In addition to a disproportionately higher rate of infection and death, this lack of access provides a show `n tell, a microcosm for all the entrenched inequalities and the impacts of racism beyond and within our American healthcare system.
Unequal Access and Referrals to COVID-19 Testing
In Nashville, Dallas, and other major U.S. cities, testing sites were much more likely to be located in predominantly white, higher-income neighborhoods.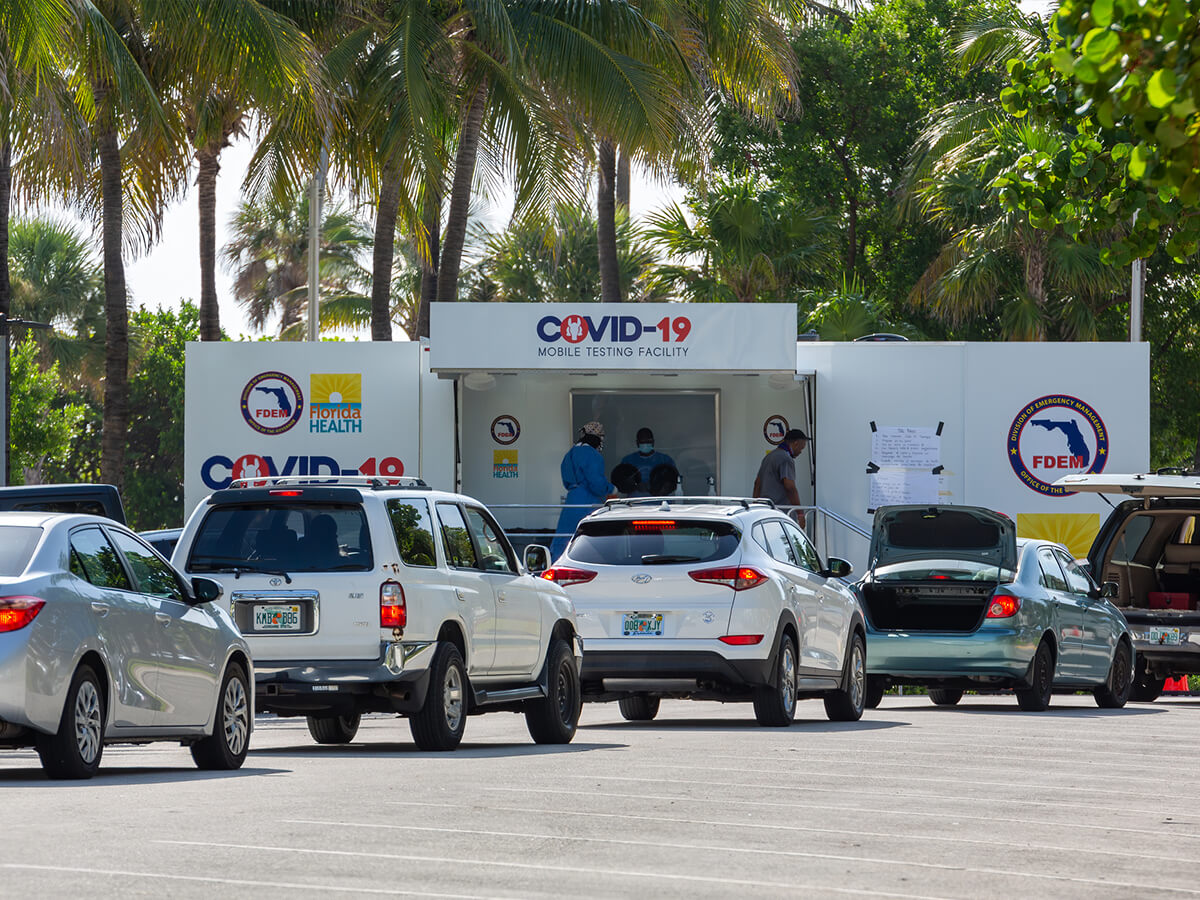 Elsewhere, families without internet connections could not access national or municipal websites with recommended protections and the locations of local test sites. For Black Americans who can access the CDC's recommendations, many fear that wearing a protective mask or face covering heightens their risk for police harassment, violence, or death. Meanwhile, low-income Black residents who don't own a car cannot access their cities' drive-through testing centers.
According to pilot study data from a Massachusetts-based biotech research firm, Black patients with COVID-19 symptoms were six times less likely (than symptomatic white patients) to receive testing or treatment. Though this Massachusetts study has not been peer-reviewed, some bereaved families directly attribute their loved ones' deaths to this lack of referrals to testing or treatment, which, in turn, is rooted in long-standing medical racism.
Slow Change and Positive Steps for Medical Racism
Coronavirus is not the first time race gaps have had an impact on healthcare. In 2003, the Institute of Medicine released a report that proved that controlling for other factors such as age, gender, and socioeconomic status, African Americans were more likely to receive sub-par medical care. Fourteen years later, a 2017 report from the Agency for Healthcare Research and Quality showed some improvements. The 2017 report also reinforced the need for large-scale, systemic changes and improved health outcomes among patients of color.
So when it comes to addressing our long history of racism and related health inequities, America has a long way to go.
However, there are some positive steps—starting with medical education where organizations such as the Latino Medical Student Association, White Coats for Black Lives, and the Student National Medical Association are working and advocating to create more culturally competent and equitable patient care.
In terms of equity, racial justice, and cultural competency, how does your current or target medical academic center rate? Find out by visiting the White Coats for Black Lives website to download its Racial Justice Report Card.