A correctional nurse is one of the most unique positions in healthcare. While most nurses may never envision a career behind bars, it's a rewarding experience that can prepare them for a tough career in patient care.
Each year, the number of individuals in America's correctional facilities and prisons continue to grow. Just like any other citizen, these inmates have medical needs that must be met in a timely and professional manner. This means correctional nurses play a vital role in maintaining inmate health.
Steps to Become a Correctional Nurse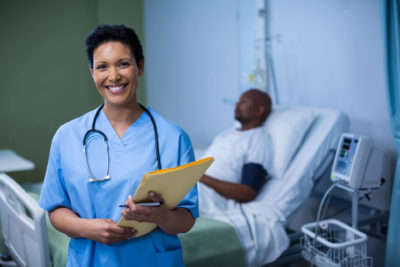 To be considered for this position, registered nurses must maintain certain credentials, have plenty of experience, as well as specialized correctional training in order to be deemed competitive.
Ideal credentials often include experience in emergency nursing, medical-surgical nursing, and an interest in corrections work.
It's rare for newly licensed nurses to start out this role because, in many situations, the nurse is the only healthcare professional in the prison. Meaning the nurse must be able to handle a variety of patient needs in an intense setting.
The National Commission on Correctional Health Care (NCCHC) offers the CCHP-RN certification in correctional nursing. The eligibility requirements for the CCHP-RN includes:
Current CCHP certification

Current, active RN license

The equivalent of two years full-time practice as a registered nurse

2,000 hours of practice in a correctional setting within the last three years

54 hours of continuing education in nursing, with 18 specific to correctional health care, within the last three years
Catering to Medical Needs of Inmates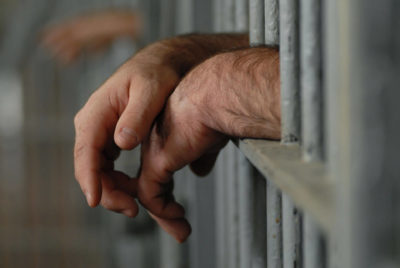 As a correctional nurse, you can expect to see all sorts of medical problems arise daily. From acute illnesses to serious medical emergencies, correctional nurses can't predict what they are going to see.
According to an active correctional nurse, many prisoners are very appreciative of their medical assistance. She said that "many prisoners have had poor or no health care prior to being incarcerated and appreciate the attention given while 'inside.'"
Staying Safe as a Correctional Nurse
While the prospect of danger is always a concern when working in a prison, the job is safer than you think, according to a prison nurse. The security in correctional facilities actually provides added protection for the healthcare staff. There are officers assigned to protect the staff in the medical unit in case an inmate were to react.
However, nurses should always be vigilant of their surroundings when working in this volatile setting. Some other tips on how to protect yourself in a correctional facility include:
Tell your supervisor about any concerns you have about inmates. Even if it seems insignificant, keeping everyone informed about your inmate interactions is always a safe bet.

Be firm, fair, and consistent with all inmates.

Do not discuss intimate or personal issues with an inmate.
What are the Salary Expectations of a Correctional Nurse?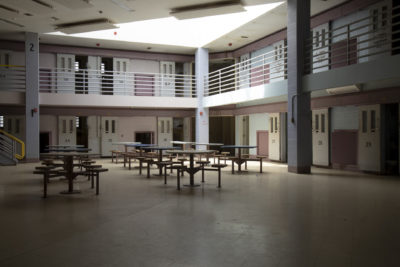 According to RegisteredNursing.org, correctional nurses make an average salary of about $68,000. This number can change based on the state in which you work, years of experience, additional certifications and the type of correctional facility.
Fortunately for aspiring nurses, correctional nursing is projected to experience rapid growth throughout the next decade. As long as incarceration exists, having nurses that serve this population will be a requirement.
How Can Working as a Correctional Nurse Propel Your Career?
Those who do choose to work in this field will have plenty of opportunities to forge a long-term career for themselves, as good prison nurses are always in demand. However, if you would move on to other nursing fields, having clinical experience behind bars shows employers you are well suited for high pressured situations involving patient care.