If you're pursuing a career in Emergency Medicine, you are already no stranger to the American Board of Emergency Medicine (ABEM) and the many exams you need to pass to gain certification. The ABEM Qualifying Exam, often referred to as the written exam, can appear daunting. With a little practice and diligence, you can pass.
Eligibility Requirements for ABEM Certification
The process for ABEM certification is straightforward. You need to pass the ABEM Qualifying Exam, followed by the Oral Certification exam. The initial application for certification requires a demonstration of required credentials before the candidate can sit for the ABEM Qualifying Exam.
In order to be designated as ABEM board eligible, you must graduate from one of the following; an Accreditation Council for Graduate Medical Education (ACGME), Royal College of Physicians and Surgeons of Canada (RCPSC) accredited EM program or from an ABEM-approved combined training program (i.e. internal medicine- emergency medicine). If you applied for certification through the practice pathway and your certification application remained open on January 1, 2015, this requirement does not apply.

Taking the ABEM Qualifying Exam
After you meet the criteria and complete an application, you will be able to register online for the qualifying exam. You will schedule an appointment (exam is administered during the fall) with the testing vendor to take the one-day exam at one of more than 200 computer-based Pearson VUE testing centers in the US and Canada. During the exam, you will face 305 single-best-answer multiple choice questions. According to the ABEM Qualifying Exam Content Specifications, you will see questions broken down in the following topic areas:
Signs, Symptoms and Presentations 10%
Abdominal & Gastrointestinal Disorders 7%
Cardiovascular Disorders 10%
Cutaneous Disorders 3%
Endocrine, Metabolic & Nutritional Disorders 5%
Environmental Disorders 2%
Head, Ear, Eye, Nose & Throat Disorders 4%
Hematologic Disorders 3%
Immune System Disorders 2%
Systemic Infectious Disorders 7%
Musculoskeletal Disorders (Non-traumatic) 3%
Nervous System Disorders 6%
Obstetrics and Gynecology 3%
Psychobehavioral Disorders 2%
Renal and Urogenital Disorders 3%
Thoracic-Respiratory Disorders 7%
Toxicologic Disorders 4%
Traumatic Disorders 9%
Appendix I: Procedures & Skills 8%
Appendix II: Other Components 2%
You will receive the results of your examination within 90 days of the end of the exam period. ABEM will also post summaries of the results on their website at that time.

You will have additional requirements if you miss the examination date, fail to pass the examination, or if you delay your application for certification. These requirements become active on January 1 of the year after a delay in any portion of the process. 
General Test Taking Strategies
In order to pass the Emergency Medicine boards, you must take practice tests, study regularly and read up on key topics of Emergency Medicine on a daily basis. The EM in-service exams are a great initial preparation for your boards. Many residency programs also have mock oral board exams on a regular basis, which is a process that allows residents to practice for the oral board certification examinations.
Additionally, these study tips make it easier to prepare for your Emergency Medicine boards:
Study Resources
There are a number of great resources for reading and concentrated study. According to an informal survey of physicians on SERMO, UpToDate.com is a popular reference for thorough and relevant articles about most medical topics, with heavily referenced articles and the most current research and clinical information. It is available by institutional or individual subscription.
Answer a Lot of Questions
Active learning has been shown to increase retention. Answering board type questions will help most candidates gauge their areas of strength and weakness, making the best use of your study time. Cues to memory include visuals, such as diagrams.
BoardVitals offers an Emergency Medicine Question Bank of more than 650 board-style practice questions to help you pass your exam. The bank was designed to follow the ABEM Qualifying Exam Content Outline and provides detailed explanations and rationales for correct and incorrect responses to each question.
Online question banks allow you to study online, on your own time, wherever you are, without having to carry or remember numerous books and notes.
Can You Explain That Concept?
It sometimes helps to explain a concept or procedure out loud to help crystallize your knowledge or demonstrate the areas where you are more uncomfortable than you want to admit. Set a timer, and record yourself on your cell phone or computer and listen to the playback. Active learning like this has been demonstrated to have efficacy across many academic fields include cooperative learning, group problems, problem-solving, and review sessions.
Reading the Questions
The questions have a vignette, a question stem, the correct answer, and several "foils," or distractors. The distractors are designed to lead you to a snap judgment with mentions of closely related concepts.
*TIP: The question stem, particularly the last sentence, will define the actual question, so read that first. After reading the question stem, go back and read the vignette, focusing on the actual question that has been asked. Read each answer and compare it to the stem, eliminating answers that are wrong.
Read Carefully and Assume the Worst Case
'But', 'most likely', and 'except' are typical of words and phrases that can change the meaning of an answer choice. Don't forget that choices with the use of qualifiers like 'all', 'none', and 'always' are usually not the right choice. Be certain to read the question and choices carefully. It usually helps to eliminate the wrong answers as you read through the choices.
Red Flags
If an answer seems wordy or if it's something completely unfamiliar, it's probably not the right choice. You've been learning and practicing these concepts throughout your residency, so be confident in your knowledge base.
Figures and Calculations
If there's a figure, ignore it until you've read the question and the stem. Pictures are rarely subtle, and after reading the question and stem, refer back to the picture for confirmation of your working solution to the problem.
When performing calculations, check your units and decimal places carefully.
*TIP: If you are choosing between several percentages to answer a question, the answer is usually the choice that is somewhere in the middle range.
Procedures to Master
You can expect to be tested on basic emergency procedures. A complete list of procedural skills can be found in the EM model. You should know the indications for each procedure, relative and absolute contraindications, anatomical landmarks, and complications for procedures that you could be expected to perform. You should have a thorough understanding of how to perform all Emergency Department (ED) procedures.
The ABEM works to improve the quality of emergency medical care; establish and maintain high standards of excellence in EM and related subspecialties; enhance medical education in the specialty; evaluate physicians and promote professional development through the process of initial and continuous certification in EM and related subspecialties; certify physicians who have demonstrated special knowledge and skills in these fields; enhance the value of certification for diplomats of ABEM; and to provide a public service and service to the medical profession by reporting certification status of ABEM members.
Licensure Requirement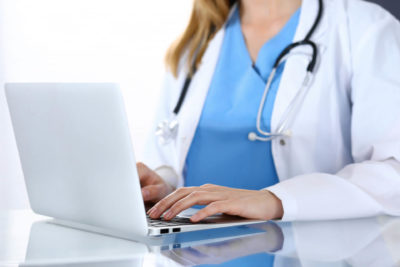 All candidates must maintain a valid medical license in compliance with ABEM policy. If you are applying for certification more than a year after graduation from an EM residency program or more than a year after registration for the oral examination, you must continuously hold a current, active, valid, full, unrestricted and unqualified license to practice medicine in at least one jurisdiction in the US, Canada, or in the territories of the US. You must hold a license in each jurisdiction in which you practice in order to meet eligibility requirements for ABEM certification.

If you are a new graduate applying to take the ABEM Qualifying Exam during the year of your graduation from residency, you are not required to hold a medical license. If you do have a license, it must be reported to ABEM when you apply and when you register for the Qualifying Examination. Fellows or physicians who enter a fellowship within six months of the completion of an EM residency are not required to hold a medical license. If you apply and take the Qualifying Examination the same year of completion of your fellowship, you are also exempted from the licensure requirement. In general, your license must be in good standing without any restrictions and ABEM reserves the discretion to investigate any licensure actions. If you are licensed in a foreign country and that is the only location in which you maintain a practice, ABEM will consider your application on an individual basis.
Period of Board Eligibility
Initial certification must be completed within the period of ABEM board eligibility. In the past, physicians who completed an accredited residency in Emergency Medicine (EM) were considered board eligible, but in January 2015, ABEM put a time limit on eligibility. Candidates who graduate after January 2015 will have a period of eligibility that extends five years after graduation from residency.  
Second Period of Board Eligibility
If you have not become certified by the end of your period of board eligibility, you may be granted a second period of board eligibility if you meet the following requirements:
Pass the ABEM Qualifying Exam by the end of your first board eligibility expiration date.

Have attempted the Oral Certification Exam at least one time by the end of your first period of Board Eligibility. Passage of the exam is not required for the second period of board eligibility, but at least six of the seven simulated cases must be attempted in the five-hour examination period.