Nursing is a profession that takes hard work, dedication, and a strong sense of empathy. We are inspired daily working with individuals around the globe as they prepare for the NCLEX® and pursue their dream of becoming a nurse. Here are five industry pros who are making a difference in their communities and in the nursing field.
Brittney Wilson, BSN, RN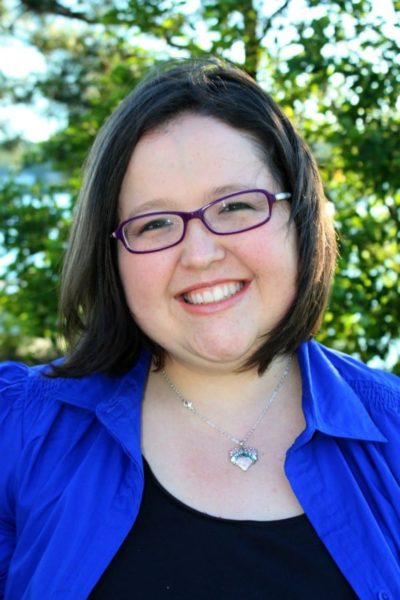 Brittney Wilson, BSN, RN is known in the medical field as the Nerdy Nurse. Brittney's book, The Nerdy Nurse's Guide to Technology, was the first place winner in the 2014 American Journal of Nursing book of the year award. The book guides nurses through proper management of the latest technology involving digital documentation, smartphones, tablets and social media in order to enhance patient care and improve job success.
The "Nerdy Nurse" blog is part of Brittney's ongoing efforts to provide fun and informative updates for nurses. Her blog has been recognized with numerous honors, including being rated the number one Top Nursing Blogs For Students. You can view all of these achievements on her Awards & Honors page.
As if being the successful Nerdy Nurse was not enough, Brittney also flexes her nursing knowledge as a product manager, developing workforce analytic solutions exclusively for healthcare organizations.
Connect with Brittney on Twitter at @NerdyNurse.
Lillie Shockney, RN, BS, MAS
Two-time breast cancer survivor, Lillie Shockney, RN, BS, MAS, advocates to improve care for breast cancer patients. Being a breast cancer survivor allows her to empathize and offer hope to breast cancer patients she encounters in her role as Administrative Director at the Breast Center at Johns Hopkins University.
Lillie has written numerous peer-reviewed articles and several books about breast cancer for nursing students and those who have been diagnosed with breast cancer. She was inducted into the Maryland Women's Hall of Fame in 2010 and is the recipient of various awards for her breast cancer support and nursing endeavors.
Lillie and her mother founded the nationwide non-profit organization "Mothers Supporting Daughters with Breast Cancer". All of her awareness in the field of breast cancer allows her to serve as a breast cancer consultant for ABC News, Good Morning America, the Today Show and CNN.
Learn more about Lillie on Twitter at @LillieShockney.
Epstein LaRue, RN, BS
Epstein LaRue, RN, BS, is a successful travel nurse who created the website, "Highway Hypodermics", in 2003 as a way to introduce travel nurses – and those thinking about a travel nurse career – to travel companies that will place them inadequate travel assignments.
The website offers the following information that every travel nurse will find helpful.
Travel company information that includes benefits, evaluations and profiles as well as the top ten travel companies

Travel nursing information with free travel nursing forms, links and stories along with hospital affiliations

Questionnaires for travel company referral, profile interview, benefits, evaluation, recruiter interview, and travel nurse story and hospital evaluation questionnaires

Travel nursing classifieds section
The website precedes Epstein's book series. All of her books are on Amazon's best seller's list for Nursing: Issues, Trends, and Roles and Medical: Reference since 2007.
Epstein LaRue is on Twitter at @epsteinlarue.
Kati Kleber, BSN, RN, CCRN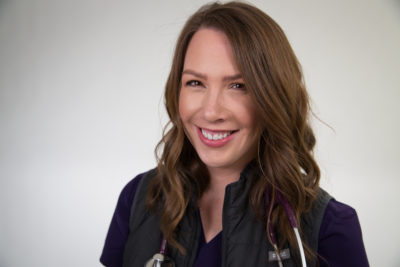 Kati Kleber, BSN, RN, CCRN is the Nurse Advisor and Editorial Director of the #ProtectNurses initiative and the talent behind the #ProTips series for Scrubs magazine. Kati is also the author of the book, Becoming Nursey, written to assist nursing students to adapt quickly to safety, caring, and efficiency issues as they try to maintain a nursing balance between work and home.
The book is a spinoff of her blog, "Nurse Eye Roll". "Nurse Eye Roll" is a favorite among many new nurses and for those attending nursing school. Read about nursing apps, nursing time management, quick meals and many more insightful posts on Kati's blog.
For more nursing highlights, join Kati on Twitter at @Kati_Kleber.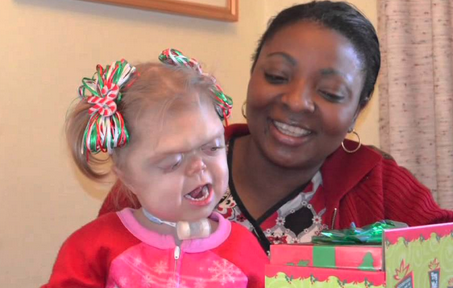 Gloria Kindzeka, RN
Gloria Kindzeka, RN, is a pediatric home care nurse. Among 1,300 nominations for the 2013 Amazing Nurse award presented by the Johnson & Johnson Campaign for Nursing's Future, Gloria was the winning candidate. She was featured on the CNN Heroes series for making a difference in a young girl's life.
Gloria's young patient, Kate, was born with Pfeiffer syndrome which is caused when particular bones of the skull fuse prematurely and prevent skull growth, causing an abnormal shape of the face and head. Other problems of the syndrome may include hearing loss, dental problems and abnormal bone development in the hands and feet as well.
At the time Gloria received the award, she had already cared for Kate through nearly 50 medical procedures needed to protect her brain. Gloria helps Kate with her dental care, medications, respiratory treatments, hygiene and therapeutic playtime.
We loved learning more about these inspiring nurses. Thank you, Brittany, Lilley, Epstein, Kati, and Gloria for all that you do!


Want to nominate an inspiring nurse to be featured on the blog? Send us an email to [email protected].