Inspiration comes in many different forms, but for medical residents, it is usually in the shape of a human being who loomed large somewhere in their past. A scan of blogs, social media and residency personal statements shows that many elements play a role in the decision to enter medical school: one's upbringing, family, view of the world, social experiences and personal history. However, when it comes to what motivates and inspires an individual to actually file an application to medical school, an inspirational person usually provides the impetus.
When the American Academy of Family Physicians asked its members why they chose family practice as their specialty, many of them said the inspiration occurred when they were students and residents.
Lifetime Relationships
Dr. Joane Baumer said the "pivotal point" occurred during her second year in medical school: "I was seeing patients with a local family physician in his office. His engagement with patients and love of his discipline was inspiring." Seeing physicians develop relationships with their patients to see them through life events is a common thread for inspiring new doctors.
Working in Communities
Dr. Fred. Rottnek was in his fourth year of medical school and used his elective time to create a rotation in family medicine. "I had been leaning toward family medicine or med-peds. I already realized, I don't love medicine, I love what I can do with it. During my two family medicine rotations, I came to realize I was much more comfortable working with people in their own communities, with their own concerns that they identified.
"The day that this hit me viscerally was a day I stayed late working with my preceptor. His schedule was packed. He knew me and my skills at the time, and he knew I had been a high school teacher prior to medical school. We did a lot of tag-teaming that day, with me reinforcing care plans with patients after he made the diagnosis and plan. Time flew by, I realized I was genuinely having fun, and I found that I already was on my path."
Humanistic Approach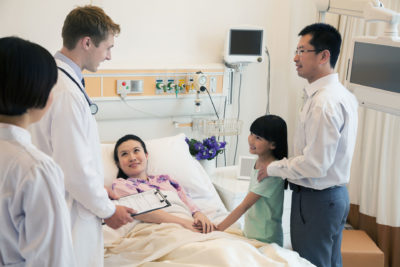 Dr. Jeffrey Zlotnick became disillusioned in medical school because medicine was not fitting his personality and humanistic approach. "I heard of the 'radical' emerging specialty called family medicine. It had everything I was looking for and was what I imagined medicine should be. It wasn't pneumonia in room 400 — it was Mrs. Smith who had pneumonia, and also had some personal issues with her family. It had variety, it was challenging, and it had a humanistic approach. I knew this was my niche and I have never looked back!"
Caring for Rural America
Dr. Melody Jordahl-Iafrato knew from the very beginning that she wanted to work in primary care but it was a speech by a family doctor that galvanized it for her. " At the time, he was working in a small community in Arizona and the life he described was what I was looking for, especially the relationships he had with his patients. During medical school, I tried to keep an open mind, but just never felt quite at home during other rotations. I knew family medicine was what I wanted to do and that I wanted to practice in a rural area with a broader spectrum of practice."
Strange, Wonderful, Intimate Entry into Patient Lives
Dr. Todd Washko relates an incident that showed him that medicine affords a very private window into patient's lives. "When I was a resident, one of my patients was a girl with recurrent cancer. She was a previously bright, vivacious little girl rendered fairly miserable by her disease, the nasty treatments, hospitalizations, and complications. She ended up in the hospital fairly frequently, so I cared for her on multiple occasions. When I found out that she liked music, I brought my guitar with me to work. After the day's work was done, I went into her room and played some songs she liked. She went absolutely berserk with joy.
"Before my residency was finished she lost her fight. I got the news while rotating at another hospital, and after work, I drove to the hospital to see her family. I didn't have any words. I just sat there crying and holding their hands. I served as one of the pallbearers for her funeral. It struck me how preposterous and deeply beautiful is this access that people give me into their lives, simply because I care for their children. Even when I can't fix them. In fact, especially when I can't fix them.
"That's what I try to carry into every day – the recognition of what a profound privilege it is to do what I do, and the responsibility to do it as well as I possibly know how."
Small, Unpredictable Moments with Patients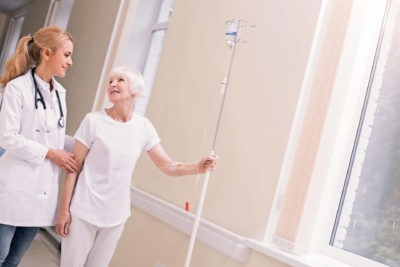 Yasia Crofton, Senior Resident Medical Officer, says it is the "golden moments" you never expect to experience that continue to inspire:
"The 2-year-old who, after wailing like crazy because you're evil enough to try to put a stethoscope on his chest, leans towards you afterwards, grabs onto your neck and puts his head on your shoulder. (And you and mum just shrug at each other.)
"The 90-year-old about to be transferred to the palliative care hospice who waves a final goodbye to you as they wheel her down the corridor into patient transport.
"The 20-year-old who leans towards you and admits, "I've actually never told this to anyone before, but…"
Whatever the Reason, Your Work Matters
Asking residents who and what inspires them to become physicians provides insights into the human condition. Despite the personal strategies that a physician must develop to practice successfully for years, it is the ability to be human and to feel compassion, pain and sorrow that enriches a doctor's life. It is the connection with fellow human beings and the opportunity to perhaps lessen their pain and lighten life's load that inspires physicians and motivates them to pursue their calling.