It's estimated that by the year 2030, the US could be short as many as 120,000 physicians. The latest report shows that number includes nearly 13,800 primary care physicians. The medical community's hand-wringing over the issue is well-founded; schools aren't graduating enough physicians to fill the gaps and Baby Boomer-aged physicians are beginning to retire in record numbers. All that is happening at the same time that the US population is aging and consuming more healthcare. Enter advanced level practitioners, nurse practitioners (NPs) and physician assistants (PAs) to fill the provider gap.
Advanced level practitioner professions are considered among the top four best professions in the US. In its 2018 Best Jobs report, US News and World Report named PAs as the third best job out of the Top 100. NPs were named as the fourth best job on this list.
The future growth of the profession seems guaranteed. Not only are they required to fill the provider gap but it seems that patients like the idea of seeing an NP or PA in their physician's office. A 2014 survey released by the National Commission on Certification of Physician Assistants (NCCPA) reported that 94% of patients surveyed were willing to be seen by a PA instead of a physician. That's good news for overburdened, over-scheduled physicians. It provides a strategy with which to retain patient volume and revenue while expanding care.
PAs Work in Many Different Specialties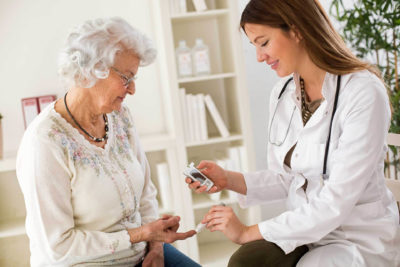 A recently released report shows that certified PAs are now integrated into 23 different clinical specialties. It says that the number of PAs working in surgical sub-specialities has increased 70% over the past five years alone. The NCCPA report released the following statistics regarding the growth and integration of PAs into the healthcare system:
The number of PAs in all practice specialties has grown over 13% since 2015.

It has grown 53.8% in the last seven years.

There are 128 certified PAs per 1,000 physicians, an increase of over 23% in three years. In some specialties that ratio can be much higher. For example:

Occupational medicine: 621 per 1,000

Orthopedic surgery: 537 per 1,000

Neurosurgery: 390 per 1,000

Dermatology: 320 per 1,000
According to the NCCPA, "Other high growth areas include emergency medicine and hospital medicine, indicating that PAs treat highly complex patients with serious and even, life-threatening, illnesses and injuries."
The NCCPA says the average salary of PAs across all specialties is $107,718, an increase of 12.7% in the last five years.
NPs Experience Demand in Clinical Settings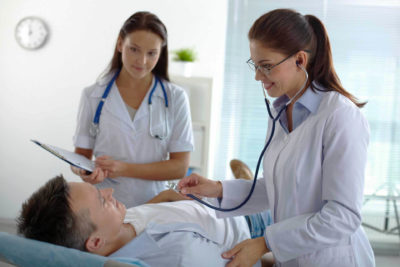 NPs are in demand as well. Nurse Journal reports that the field is expected to grow 19%, well above the national average. The field has been growing for some time. The American Association of NPs says currently there are nearly quarter of a million (248,000) nurse practitioners in the US, more than double the number (120,000) in 2007.
NPs work in a variety of settings. A recent survey conducted by Clinical Advisor showed:
More than 25% work in physician offices

Nearly 20% work in independent clinics

15% work in a hospital clinic

14% work in hospitals
In clinical settings, the top two specialties for NPs are:
Family medicine: 24.1%

Pediatrics: 5.5%
Those who work with hospitals across the US believe that NPs are in a perfect position to support physicians who are stretched beyond capacity, and sometimes on the verge of burnout. Christy Dempsey is Chief Nursing Officer at Press Ganey, says "Nurse practitioners are in a perfect position to provide primary care, so we are seeing more and more nurses take that route and get their DNPs to be a nurse practitioner."
Salaries and job security may contribute to that choice. Average salaries come in at $96,018 and the profession has a 0.7% unemployment rate which is well below the national average of 3.9%.
Given the fact that the physician shortage is not going to be resolved any time soon, NPs and PAs stand to play important roles in the continuum of care. They can support physicians, expand the delivery of care and help to ensure that patients can see a qualified provider.