Beginning in January of 2018, all doctors in Georgia will be required to take three hours of continuing medical education on opioid prescription training before they can renew their licenses. The Medical Association of Georgia wasn't happy and opposed the bill, but the state medical board passed it anyway. Some say this is the best place to start, while others argue that the opioid epidemic can only be stemmed when it is attacked from all sides including the medical community, social policy, public education and expanded addiction services.
Whether they want to be there or not, doctors find themselves on the front line of the issue by virtue of the fact that they have the power to prescribe opioids, which include prescription pain relievers, heroin, and synthetic opioids such as fentanyl. There are many conflicting issues:
Best practice includes controlling a patient's pain, but there is no medication or behavioral control outside the physician's office.

Addictive personalities must be considered in the equation, but that information may not be readily, or easily, available.

Prescriptions for opioids must be reduced, even though they may be effective in pain control.
In 2012, 259 million prescriptions were written for opioids, which is more than enough to give every American adult their own bottle of pills.
Given the skyrocketing statistics, addiction has to be a concern in the context of prescribing opioids.
In 2015, an estimated 2 million people in the US suffered from substance use disorders related to prescription opioid pain relievers.

Roughly 21-29% of patients prescribed opioids for chronic pain misuse them.

Between 8-12% develop an opioid use disorder.

An estimated 4-6 % who misuse prescription opioids transition to heroin.

About 80% of people who use heroin first misused prescription opioids.
There certainly is enough blame to go around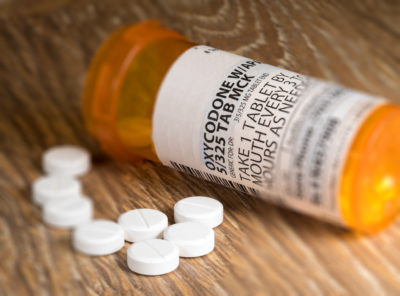 Educating physicians about the dangers and high levels of addiction that derive from opioids is necessary, but many other policy and societal factors need to change as well.
Other effective drugs and pain control methodologies need to be available, effective, and affordable.

Patients must be educated in effective pain control, not just medication adherence.

Rehabilitation and addiction centers must be expanded to treat current opioid addicts.

The trained workforce must be expanded so that more highly trained professionals are available to adequately treat addicts.

Education and prevention programs must expand exponentially.
Everyone agrees on one thing: the country can't sit idly by while these statistics continue to explode:
Drug overdose is the leading cause of accidental death in the US, with 52,404 lethal drug overdoses in 2015.

Opioid addiction is driving this epidemic, with 20,101 overdose deaths related to prescription pain relievers, and 12,990 overdose deaths related to heroin in 2015.

The overdose death rate in 2008 was nearly four times the 1999 rate.

Sales of prescription pain relievers in 2010 were four times those in 1999.

The substance use disorder treatment admission rate in 2009 was six times the 1999 rate.
The consequences are devastating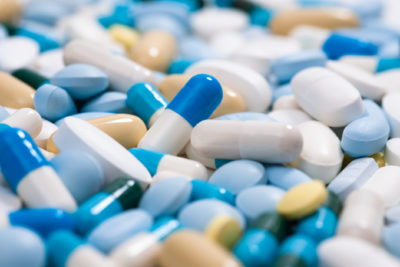 There is a rising incidence of neonatal abstinence syndrome as the result of opioid use and misuse during pregnancy. The National Institute on Drug Abuse reports that every day, more than 90 Americans die after overdosing on opioids. In 2015, more than 33,000 Americans died as a result of an opioid overdose, including prescription opioids, heroin, and illicitly manufactured fentanyl.
The Centers for Disease Control and Prevention estimates that the total "economic burden" of prescription opioid misuse alone in the United States is $78.5 billion a year including the costs of healthcare, lost productivity, addiction treatment, and criminal justice involvement.
What's being done?
Nora D. Volkow, Director of the National Institute on Drug Abuse (NIDA), and Deputy Director Wilson M. Compton, MD delivered reports to the US Congress over the past two years, and each said that the following interventions have shown to be successful:
Primary prevention in the form of educational initiatives delivered in school and community settings.

Supporting consistent use of prescription drug monitoring programs.

Implementation of overdose education and naloxone distribution programs to issue naloxone directly to opioid users and potential bystanders.

Aggressive law enforcement efforts to address doctor shopping and pill mills.

Diverting individuals with substance use disorders to Drug Courts.

Expansion of access to medication assisted treatment (MAT).

Abuse-deterrent formulations for opioid analgesics.

Advancing addiction awareness, prevention, and treatment in primary care practices through seven NIDA Centers of Excellence for Pain Education. These centers target physicians-in-training, including medical students and resident physicians in primary care specialties including internal medicine, family practice, and pediatrics.
The National Institutes of Health (NIH) is also supporting research into innovative pain treatments that reduce the potential for misuse. According to the NIH, some of the most promising potential therapies include:
Abuse Resistant Opioid Analgesics

Non-Opioid Medications

Nervous Stimulation Therapies

Neurofeedback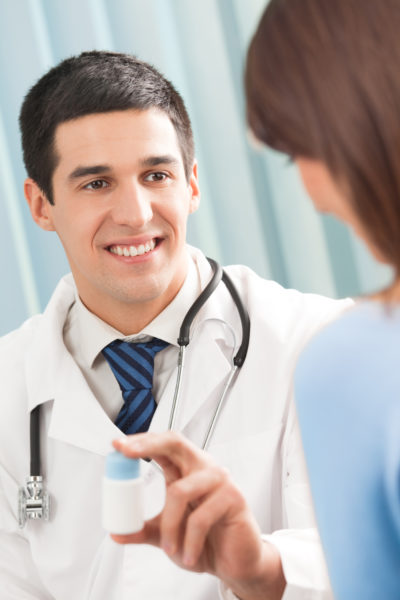 NIDA is funding this research along with strategic partners in the pharmaceutical, biotech and academic world in order to speed up discovery and development time. They want to see the development of non-pharmacological interventions "…including biologics – such as vaccines, monoclonal antibodies, and bioengineered enzymes designed to prevent a drug from entering the brain – and novel brain stimulation techniques – such as TMS and transcranial direct current stimulation (tDCS), that target brain circuits impaired through addiction with improved specificity and temporal and spatial resolutions, and thus, with less adverse effects. One ongoing NIDA-funded study is in the early stages of developing a vaccine for fentanyl that could prevent this drug from reaching the brain."
It's time for "all hands on deck" to fight the opioid epidemic or we all lose. It's cutting lives short, filling our emergency rooms and creeping into birth centers and infant health. Medications for the treatment of opioid use are underutilized and not administered in an evidence based manner. Many opioid addicts don't readily seek treatment. More research is urgently needed to determine if fentanyl and those addicted to highly potent opioids need different medications to reverse overdoses. Some states need to reverse legislation that limits opioid addiction treatment.
In short, it's a mess. Each person in a position of power is going to have to take a leadership role in addressing the opioid crisis in some way. As a physician, you have lots of power to address the opioid crisis – one patient at a time. Give it thought and perhaps establish an opioid policy for your practice. It's one small step that has the power to affect a large portion of mankind.