In a sub-specialty where acronyms are as regular as heartbeats, cardiologists preparing for the nuclear cardiology boards pride themselves on having an eye for the finest details and a knowledge base that may rival that of Siri.
Since you're seeking to join the ranks of those certified in nuclear cardiology, it's important to improve upon your own factual recall by preparing yourself to the best of your ability. See if you're ready by answering these hard-hitting nuclear cardiology sample questions plucked from our very own nuclear cardiology question bank.
Good luck!
We hope you did better than expected. Past successful examinees state the most important part of the nuclear cardiology board exam is understanding imaging protocols. And guess what? With over 300 nuclear cardiology sample questions, developed by top specialists to mirror those found on the nuclear cardiology boards, we have plenty for you to interpret.
Our questions are targeted to the topics outlined on the exam content outline provided by the Certification Board of Nuclear Cardiology (CBNC) such as:
Physics and Instrumentation 11-12%

Radiopharmaceuticals – 7-8%

Radiation Safety – 10-11%

Nuclear Cardiology Diagnostic Tests and Procedures/Protocols – 15-16%

General Cardiology as it Relates to Image Interpretation – 10-11%

Risk Stratification – 10-11%

Myocardial Perfusion Imaging – 19-20%

Ventricular Function Imaging – 8-9%

Myocardial Viability – 5-6%
The Nuclear Cardiology Certification Exam is made up of 160 multiple-choice questions, of which examinees will have 4 hours to complete. Be prepared to interpret image-based questions.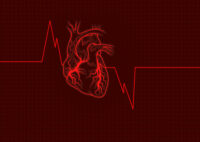 The pass rate for the nuclear cardiology examination in 2016 was 82%. It's time to take this exam seriously by pursuing an effective strategy in preparing yourself for success. By including the BoardVitals Nuclear Cardiology question bank in your board review toolbox, you're taking an essential step in guaranteeing the success you deserve.
Want more free practice? Sign up for a free trial today.