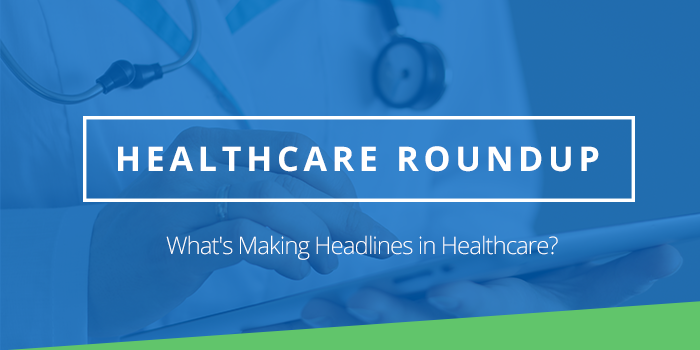 This week's medical headlines are all about finding solutions to problems, searching for a cure, and pursuing progress. Read on for five articles making healthcare news.
D.E.A. Effort to Curb Painkiller Abuse Falls Short at Pharmacies – New York Times
One year after the Drug Enforcement Administration (DEA) launched a plan to legalize the return of unwanted narcotics to pharmacies, reports show the effort was hardly a success. The plan was intended to limit household access to leftover pain medication in response to nearly 25,000 annual deaths caused by unintended ingestion or overdose. However, participation was voluntary, and the country's two largest pharmacy chains, Walgreens and CVS, both declined, citing the cost and safety concerns as prohibitive. Alternative options for patients who wish to dispose of their unneeded medications include the DEA's return day, which occurs 10 times per year, flushing the pills down the sink or toilet, or purchasing a kit to make pills inactive, all of which have failed to create widespread impact on access to unwanted meds. Read more here.
Malaria Cure Based on Traditional Chinese Medicine Wins Tu Youyou Nobel Prize – Tech Times
According to the WHO, malaria is responsible for over 500,000 deaths per year. However, the organization also claims that the number would be significantly higher if there was no medical treatment for the mosquito-born illness. The best available treatment for the potentially deadly disease is artemisinin-based combination therapy (ACT), developed by Tu Youyou, a Chinese woman, who at the age of 84 was awarded the 2015 Nobel Prize for medicine. According to the Nobel committee, the drug therapies, derived from an ancient Chinese medicinal remedy, "have revolutionized the treatment of some of the most devastating parasitic diseases". Read more here.
CDC: Over 20,000 Annual ED Visits Tied to Supplements – MedPageToday
A recently released report from the CDC cites nearly 20,000 annual visits to the emergency department as a result of supplement usage. Of the cardiac complaints, weight loss and energy boosting supplements were more likely to be present as opposed to prescription stimulants. Researchers at the CDC explain this is due to the lack of regulation of supplements, and the failure to include warning information on the label. This information has researchers and medical professionals once again calling attention to the negligence of supplement monitoring, and the need for change within the field. Read more here.
Why is Elephant Cancer Rare? Answer Might Help Treat Humans – Fox News
Findings from a recent study of elephants and other large animals has led to new insight on why the large species get cancer at much lower rates than humans. According to researchers, elephants cells carry 20 copies of a gene known for cancer suppression, whereas the equivalent human cell just carries one of these genes. The gene, p53, is responsible for repairing damage within the cell, or for causing self destruction when exposed to cancer causing substances. While the findings give no conclusive evidence on human cancer resistance, it provides researchers with a path moving forward for future testing, and potential drug development. Read more here.
Anti-bullying laws appear to be working – CNN
The Centers for Disease Control and Prevention have stated that in the past year 20% of high school students report being bullied at school, while another 15% report being bullied online. Ten years ago, when the federal government first began polling students on bullying data, that number was much higher, at about 28%. One suggested reason for the drop in rates of bullying is the efficacy of imposed anti-bullying laws. While such laws have become a component of every state's legislature, the degree of required action and consequence varies greatly. JAMA Pediatrics recently published a study correlating this theory, and highlighting how the variance of laws leads to a continuation of bullying, and which laws appear to making the most decisive impact. Read more here.
Check back next week for another edition of the BoardVitals Healthcare Roundup.