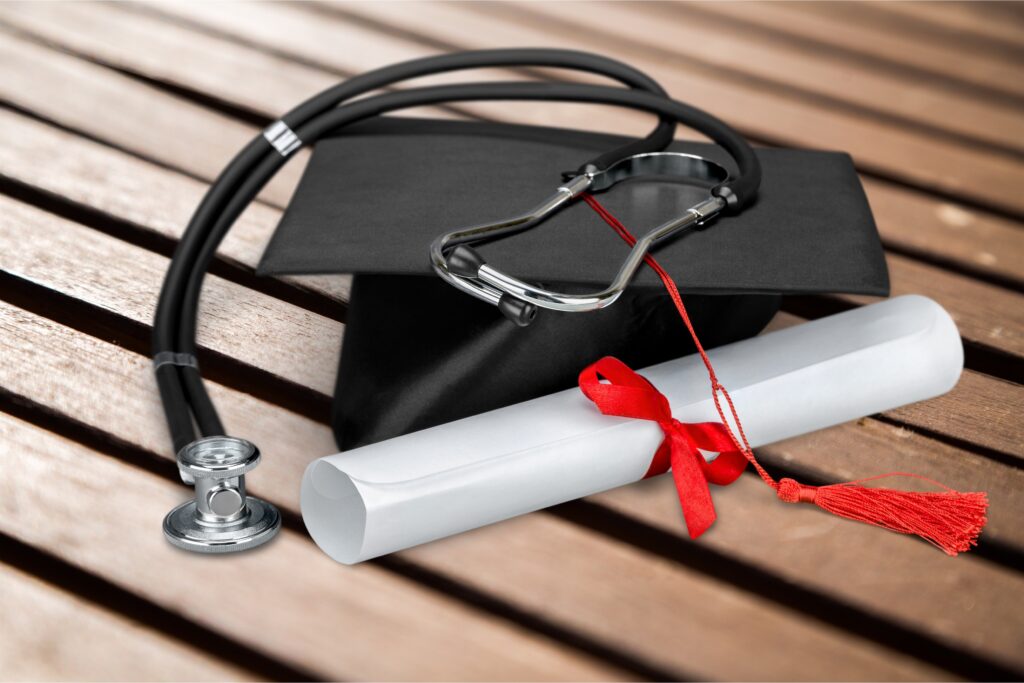 You did it, you finally graduated! Congratulations! In exchange for your hard work, your medical school is prepared to give you… a big, fat… bill — enjoy!
According to the Association of American Medical Colleges, in 2014, the average amount of medical school debt was $176,000. This extensive schooling almost always results in a lucrative role, but even with substantial incomes, these loans remain detrimental.
There are some things you can do to help with these costs, besides working your butt off. Here are a few tips to help you chip away at med school debt in a timely manner — while still eating more than Ramen noodles.
Here are five ways to get you started in the repayment process.
1. Refinance
Refinancing your loan can sometimes result in a lower interest rate and long term savings. Although extremely lucrative, refinancing can be very confusing, challenging and frustrating. It takes applying and researching different Credit Unions and Banks that provide lower interest rates that can be applied to student loans — only to fill out a application that could ultimately get rejected.
Companies like SoFi, Earnest, LendKey, M7 Financial, and DrBank (we are not affiliated with them) simplify the process by being a one-stop shop to refinance and maintain payment on your loans. According to SoFi, students save, on average, $18,936 through refinancing. All loans are categorized as either Federal or Private loans. Federal loans are often trickier to refinance, though not impossible. Check out the links listed to see if refinancing is an option for your loan. A caveat to getting a good rate on your refinanced loan is a good credit score — the new owner of your loan wants to make sure you pay on time!
Refinanced loans don't have all the same perks as student loans (eg. flexible repayment options, etc), so be sure that you are ready to make regular payments to your loans if you are looking to refinance.
2. Public Service
By giving back to communities lacking with access to care, some state governments and associations will provide Loan Repayment/Scholarship programs to students who apply and get accepted. Participants will serve as primary care physicians, or mental health clinicians. These programs are typically contracted for 2+ years of service and will offer tax-free repayment assistance for student loans — up to $50K. If you are accepted and get involved in a program like this, it can be an option to extend your experience for additional loan repayment.
Here is a list of some health shortage area programs with loan repayment programs, courtesy of AAMC.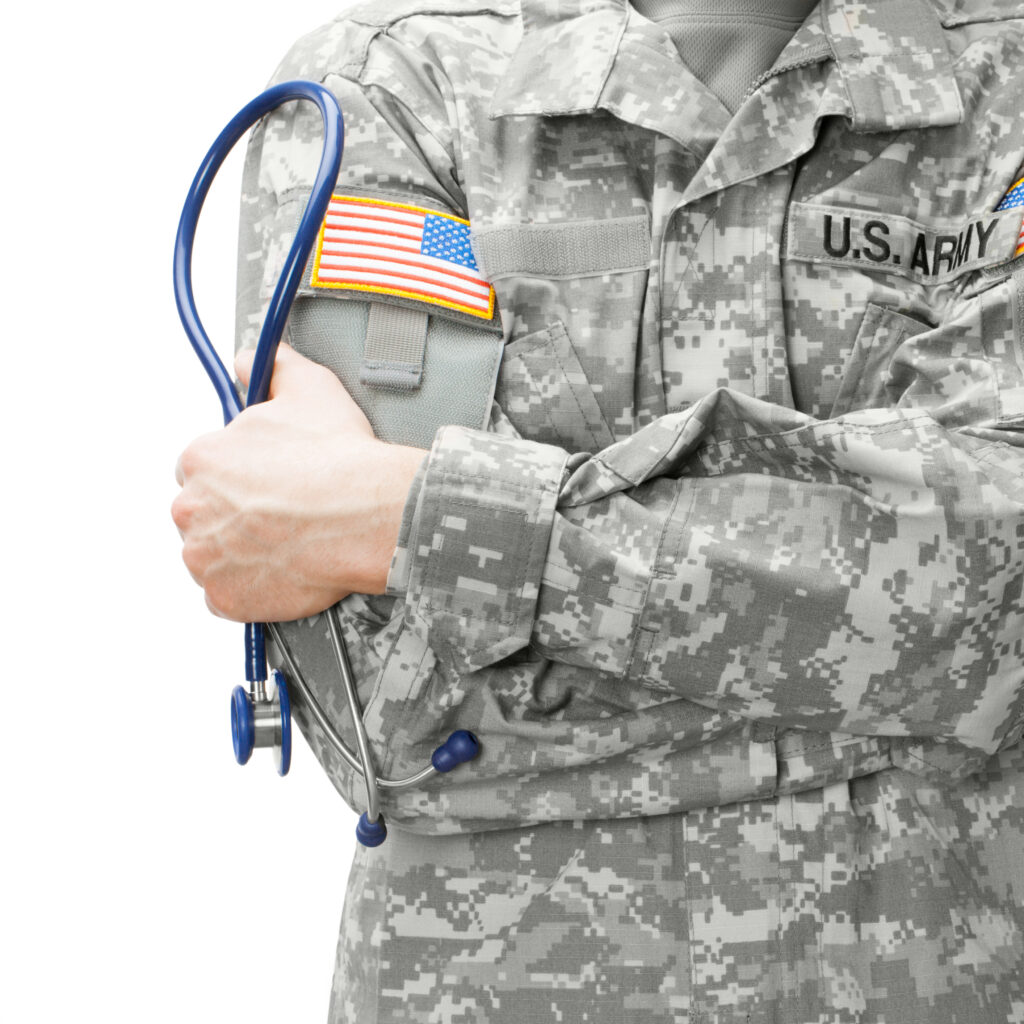 3. Join the Military
Joining the Military is a daunting and serious decision. With this commitment, come many lucrative benefits that can help you with the financial burden of life weighed down by student loans. Depending on the branch of the Military, and the expertise you'll bring to a role, there are different options for Loan Repayment. Amounts themselves vary, but it's standard that a portion of them can be repaid.
These positions also come littered with other benefits such as, a competitive salary, low or no cost personal insurance, retirement plans, housing allowances, etc. The caveat here is there is normally a 3-25 year commitment required to capitalize on all Military benefits.
4. Negotiate a Signing Bonus
A signing bonus is an incentive for new employees to sign a contract with a new company. It's a set amount of money that the company (or hospital or medical center) provides the new employee with to use for what they need. In the past, this was seen as icing on the cake and wasn't a guarantee, but as of late, according to Medicus Firm, 85.27% of physicians start out with a signing bonus. This money can be used to relocate, put a downpayment on a house, or pay off a portion of student loans. Don't hesitate to ask if a signing bonus can be available.
5. Research Income Based Repayment and Pay as You Earn
Income Based Repayment, or IBR, is a plan that allows graduates to adjust their federal loan pay back schedule based on their income. This option takes into account that new graduates will have obligations beyond repaying their debt, like family and life.  This arrangement allows students to pay back loans based on how much their monthly income is, resulting in payments as low as 10% per month. If, after 25 years of IBR, you have remaining debt, it will be forgiven.
Similar to IBR, you may qualify for Pay As You Earn, or PAYE. PAYE also adjusts payments for recent graduates based on their income and family size. If there is a remaining debt balance after 20 years of PAYE, it will be forgiven.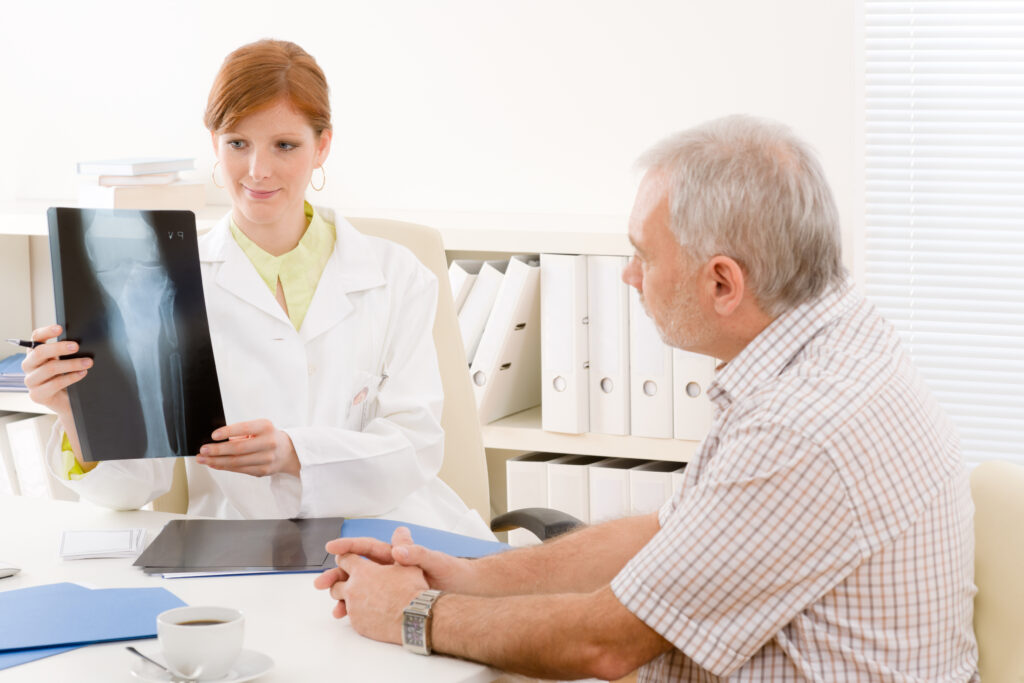 By organizing your medical school loans, you can relieve the stress and focus on what you really want to do- care for your patients. Learn as much as you can about how to manage your medical school debt to alleviate some of the stress that accompanies graduation.