Every February 3rd, we celebrate National Women Physicians Day. February 3rd is the birthday of Dr. Elizabeth Blackwell, the first woman to receive a medical degree in the United States in 1849. Dr. Blackwell started the movement that helped women gain entry and equality in the field of medicine, leading to generations of noteworthy women physicians across countless medical fields.
BoardVitals was not only founded by a woman physician, but today about 80% of our hardworking medical content team is made up of female physicians, including our director of medical content.
On the 4th annual National Women Physicians Day, we honor the women who have made an impact in the world of medicine. Here are 10 noteworthy women physicians who changed medical history.
1. Dr. Jane C. Wright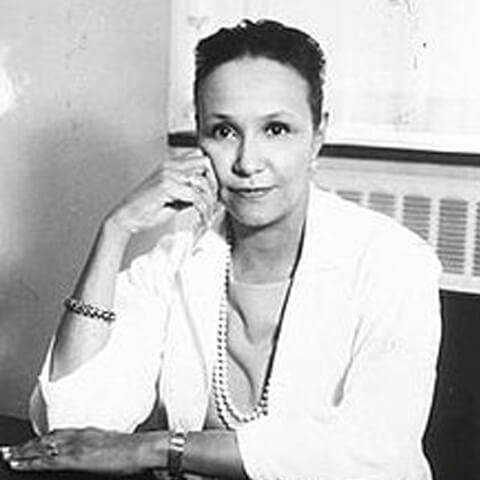 Dr. Wright, an oncologist and surgeon, is one of the most pioneering black women in medicine, and is known for her contributions to how we treat various types of cancers.
She created a technique that used human tissue culture to test the effects of potential drugs on cancer cells. These findings led to the elevation of chemotherapy from being considered as a "last resort" treatment for cancer to the most common treatment option. Dr. Wright also pioneered the use of methotrexate (an immune system suppressant) to treat skin cancer and breast cancer.
2. Dr. Regina Benjamin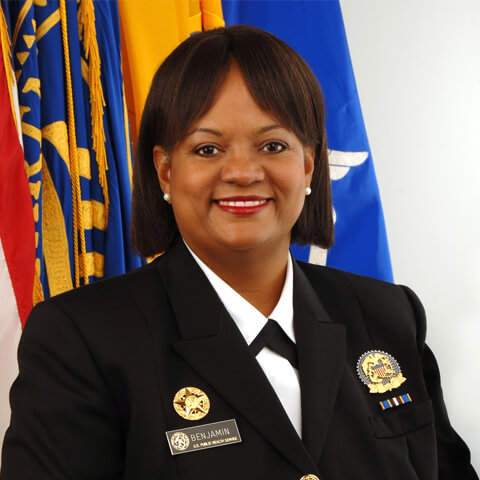 Dr. Benjamin served as the 18th US Surgeon General from 2009 to 2013, nominated by President Barack Obama in 2009. Prior to her tenure as the nation's physician, she practiced as a family medicine doctor in rural Alabama. She was the first African-American woman and the first physician under the age of 40 to be elected to the American Medical Association's board of trustees and was the first black woman to lead a state-based medical society (Alabama). 
Dr. Benjamin founded the BayouClinic in Bayou La Batre, a medical practice that allows underserved Gulf Coast citizens to receive care for whatever they can afford to pay. Since 2013, she also has served as the chair of Public Health Sciences at Xavier University in New Orleans, LA. She is a recipient of the MacArthur Foundation Genius Award and has been recognized in the American Medical Association's "Unsung Hero Campaign."
3. Dr. Mae Jemison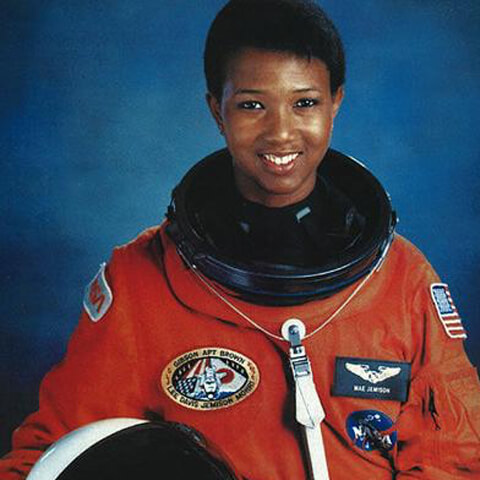 Dr. Mae Jemison is an engineer, physician, and former NASA astronaut who made history as the first black woman to travel into space when she served as a mission specialist aboard the Space Shuttle Endeavour.
She was a doctor for the Peace Corps in Liberia and Sierra Leone during the 1980s. She worked as a general practitioner in Los Angeles when NASA selected her and 14 others for astronaut training.
After resigning from NASA in 1993, Dr. Jemison founded the Jemison Group, Inc., a foundation that today focuses on improving healthcare in Africa and advancing technology in developing countries. She has been inducted into the National Women's Hall of Fame and the International Space Hall of Fame.
4. Dr. Susan La Flesche Picotte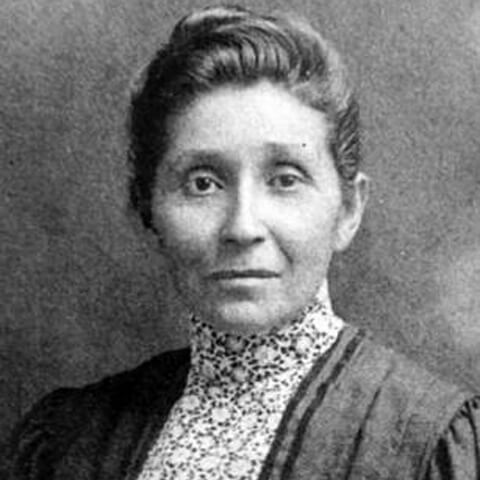 Dr. Picotte was the first Native American woman in the United States to earn a medical degree. After graduating from the Woman's Medical College of Pennsylvania in 1889, Dr. Picotte returned to her Omaha reservation to care for the members of her tribe.
In addition to delivering medical care to the tribe, Dr. Picotte provided financial, legal, and spiritual guidance. She served as both a physician and an advocate for health on the reservation, lobbying for the prohibition of alcohol and improved living conditions. Dr. Picotte eventually opened a hospital on the reservation. During her career, Picotte cared for thousands of Native and non-Native American patients across Nebraska, leaving a legacy that endures to this day.
5. Dr. Joycelyn Elders
Dr. Joycelyn Elders made history when she became the first board-certified pediatric endocrinologist in the state of Arkansas before becoming the head of the Arkansas Health Department. Her campaigning to increase family planning clinics and sexual education helped relatively conservative Arkansas to mandate a K–12 sex education and substance abuse prevention program.
President Bill Clinton appointed Elders as the US Surgeon General in 1993, making her the first black doctor and the second woman to hold the position.
6. Dr. Helen Brooke Taussig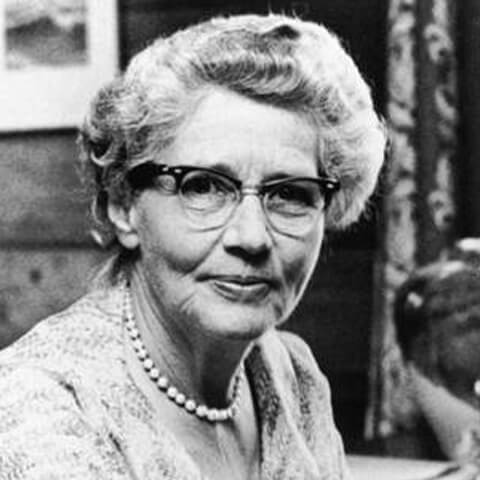 Dr. Helen B. Taussig was a renowned cardiologist who was also one of the early leaders among women in American medicine. As an activist, she was known as being a staunch supporter of women in science and medicine. In 1965, she became the first female president of the American Heart Association.
As a doctor, scientist, and researcher, Dr. Taussig shaped the field of pediatrics. She created the specialty of pediatric cardiology when she published Congenital Malformations of the Heart in 1949.
Together with Doctors Alfred Blalock and Vivien Thomas, she created the Blalock-Taussig-Thomas system that is used to prolong the lives of children born with tetralogy of Fallot – the most common cause for what is known as "blue baby syndrome." 
7. Dr. Elisabeth Kübler-Ross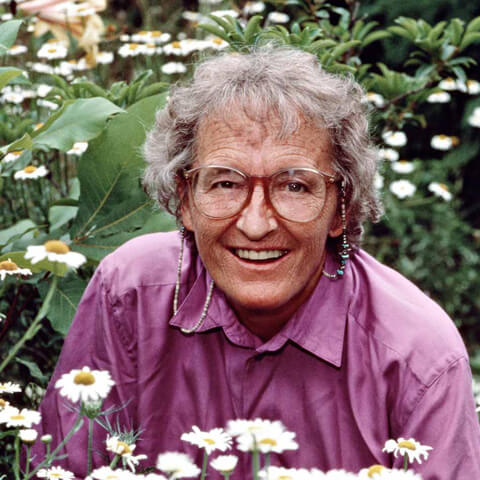 Dr. Elisabeth Kübler-Ross's determination to pursue a career in medicine helped her become one of the most notable female doctors in history. She left home at 16 to serve as a hospital volunteer during World War II. After the war ended, she enrolled in medical school.
Throughout her lengthy career in psychiatry, Dr. Kübler-Ross focused heavily on terminal illness. Her groundbreaking book, On Death and Dying, details the five stages that dying patients go through, in what would later be known as the Kübler-Ross Model: denial, anger, bargaining, depression and acceptance. Her book changed how the medical community approaches terminally-ill patients and end-of-life care.
In 2007, Dr. Kübler-Ross's accomplishments were celebrated, and she became an inductee into the National Women's Hall of Fame.
8. Dr. Audrey Evans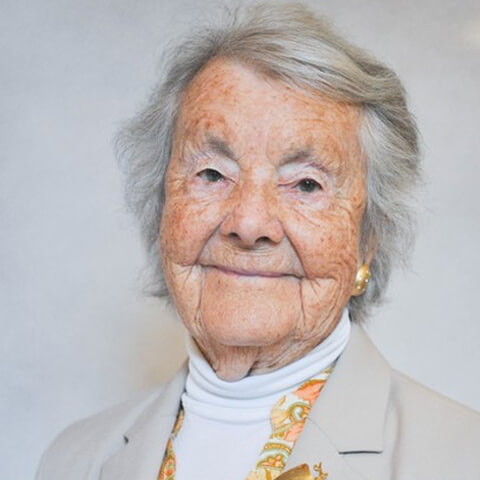 Born in York, England, Dr. Audrey Evans is a pediatric oncologist who was one of the first people to perform research on Autologous bone marrow transplantation. She also conducted some of the first trials for chemotherapy agents like vincristine and dactinomycin.
Dr. Evans is known as ''The Mother of Neuroblastoma'' due to her work in clinical treatments of this common childhood cancer. In 1971, she developed the Evans staging system for neuroblastoma. This system facilitates the identification of patients who would fare well regardless of treatment.
Her work and efforts towards treating childhood cancers endures well beyond the walls of any hospital. Dr. Evans had a vital role in the creation of the original Ronald McDonald House in 1974. In 2011, she co-founded the St. James School in Philadelphia to serve some of the city's disadvantaged children and their families.
9. Dr. Virginia Apgar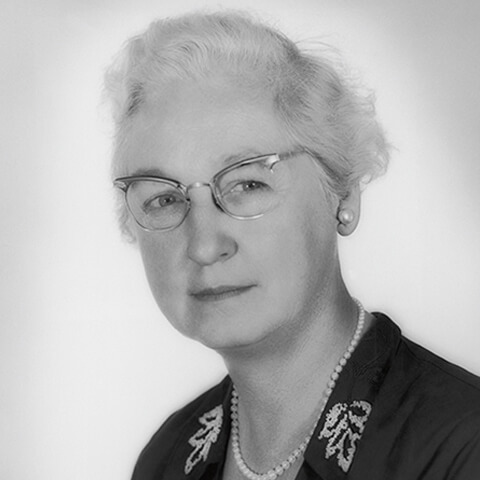 Dr. Virginia Apgar, creator of the Apgar score and a member of the National Women's Hall of Fame, was an anesthesiologist. Although she grew up wanting to practice as a surgeon, her mentor, Dr. Allen Whipple, discouraged her from pursuing this career path. Instead, he encouraged her to pursue anesthesiology because he believed that advancements in this field would help develop surgery further. Dr. Apgar became one of the early pioneers in anesthesiology, and was the first woman to become a full professor at Columbia University of Physicians and Surgeons in 1949.
In 1953, Dr. Apgar established the Apgar Score. The Apgar Score was the first standardized tool to evaluate the health of newborns against infant mortality and it has become the gold standard to evaluate the health of millions of babies.
10. Dr. Rebecca Lee Crumpler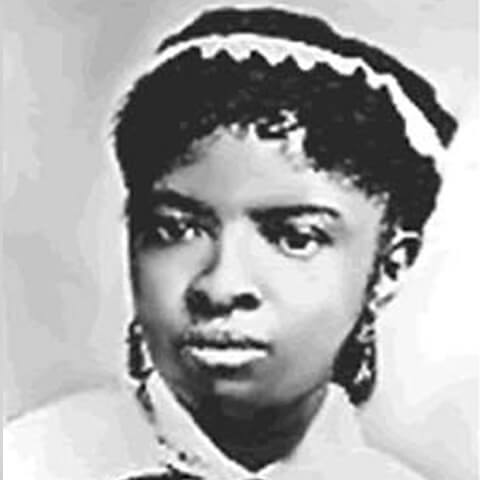 In 1864, Dr. Rebecca Lee Crumpler became the first black woman to earn an MD in the United States. At this time in history, only 300 of the 54,543 physicians in the United States were women. Dr. Crumpler is celebrated as one of the first black authors of a medical publication, A Book of Medical Discourses.
Following graduation, she practiced briefly in Boston before moving to Richmond right after the end of the Civil War. While in Richmond, and in the face of intense discrimination, Dr. Crumpler practiced alongside other black doctors to care for freed slaves. As a tireless community activist, she worked in association with the Freedmen's Bureau as well as with community and missionary groups.
Women have long played an important role in the world of medicine. We continue to celebrate the noteworthy women physicians who have made an impact, not just on National Women Physicians Day, but every day.