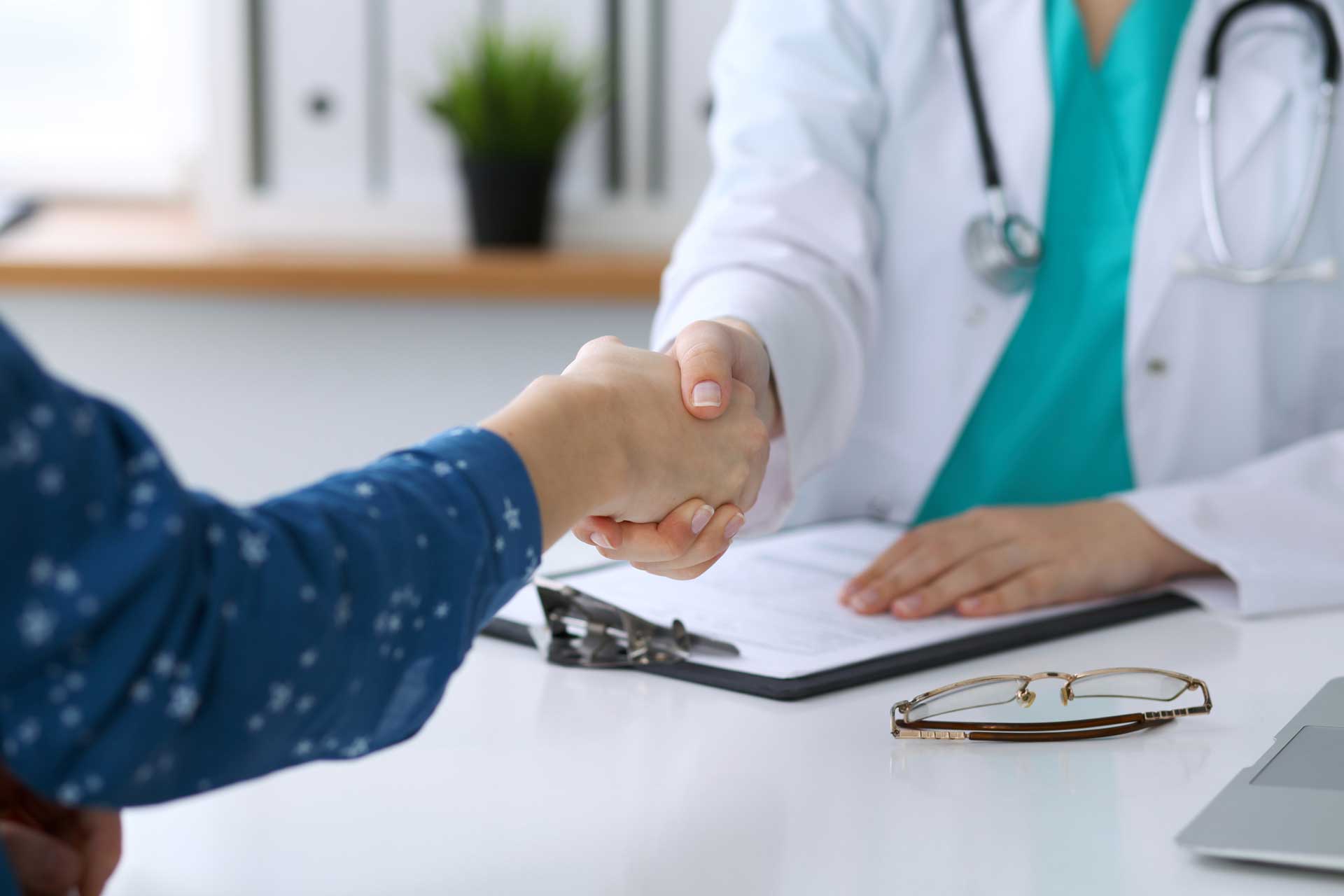 After finishing graduate school and working for a few years as a Family Nurse Practitioner, I took some time off to raise my family: 10 years to be exact. Although this is not an uncommon thing for women to do, I found returning to work in the healthcare field to be far more challenging than I thought. Here is a snapshot of my journey, and some advice to help those of you who may be in a similar situation.
Step 1: Re-certification
As a registered nurse, I was able to keep my license current by simply completing the required continuing education and paying the renewal fee. Not so easy with my NP certification. One of the requirements to renew the NP certification is a minimum number of practice hours. Since I was a full-time stay-at-home mom, I needed to re-take the exam. Being a busy mom of six, I needed to make a plan and time for studying. After studying for four months, I was ready to take the test.
Step 2: Job Hunting
After passing my certification exam (Yeah!), I was ready to start job hunting – Step 2. Since I did not have a specialty area, I was able to focus on location.  So I applied for jobs in family practice, pediatrics, urgent care, acute care/hospitalist, long-term care, rehab, and specialty care both in the clinic and in the hospital. I spent the majority of my day searching the internet for job postings, completing applications on hospital websites and job sites, downloading my resume and cover letters, and emailing recruiters for three weeks! I probably applied for 100 different positions. I was contacted by about 10 recruiters for an initial telephone screening, asking things like what was I looking for, why did I chose their hospital/clinic, what relevant experience did I have, and salary expectations. The recruiters would take my resume and the screening information to their respective managers or doctors to see if they wanted to pursue the hiring process further with me. After all of this was done, I was offered three interviews. Only three interviews: 3 out of 100. 3% return. Not good.
I couldn't understand it. Why weren't more employers interested in hiring me? It's not like I was a new grad. I had relevant job experience in both a specialty clinic and primary care. I had experience teaching nursing students. I did not yet realize that new grads were actually set up better than me.
Step 3: Interviews
Since I was going to be relocating to a new state, my first set of interviews were via telephone or video call. These conversations with physicians and office managers were a great opportunity to learn more about the position, the patient population, hours, ancillary services available, physician support, etc. Be sure to come prepared with questions you want to know about to make sure the job is a good fit. Do not bring up the topic of salary on the first call, but be prepared to answer if they bring it up. Do your research. Talk to other NPs you know well or look online at a few websites to get an idea of the average for the state, local area, and specialty area.
My first job offer was from a small clinic, and they invited me for an onsite visit but did not offer to pay for my flight. The offer was lower than average and the benefits were minimal (which after having to pay for insurance for my family actually made the offer $10,000 lower).  In negotiations, I asked for a higher salary but the only change was that the end of the year productivity bonus became a signing bonus. I felt pressured by the manager to sign a contract for a year before visiting the clinic and meeting my co-workers. Talk about a red flag! Ultimately, I graciously thanked him for the offer (because it still is an offer), explained that I did not think it would work for my family, and moved on. But, I was very nervous about not getting another job offer.
My second two interviews were much different. These positions were for clinics that were part of a larger hospital system. They made arrangements and covered expenses for my flight, hotel, and rental car. I even had a welcome bag and information on the local area waiting for me when I checked in. My itinerary included a full day of touring the clinics, meeting staff, a catered lunch in the office, and dinner with the providers at the end of the day. This gave me a great opportunity to ask more questions related to the job, but also inquire about the area, schools, recreation, etc. I got to meet my co-workers and their families at dinner and get to know everyone even more.  We talked over dinner, telling stories, laughing and having a great time. Although the job offer was not even extended at this point, I knew that not only the job but the people I would work with were great. Very professional, yet personable, and much different than my first experience. My advice – trust your gut.  If something doesn't feel right, then it probably isn't right. No one should feel pressure to sign a contract for a job before even visiting the clinic and meeting co-workers.
The second day of my visits was spent with realtors that the recruiters set up for tours of the city, visits to the schools, and for some house hunting. On one of the visits, the realtor let me in on a secret. He said, "Don't tell them I told you, but they just texted me and are prepared to make you an offer. They are really big on personality and wanted to get my opinion of you outside of the interview.  I gave them a thumbs up." After I returned home, my husband and I joked that it was the like the movie 'The Firm' – you never know who is working from the inside. So, during this process, be yourself and let your personality shine through. Get to know them and let them get to know you.
Step 4: Negotiation 
After the job offer is extended, it is time to negotiate terms of your employment. I am by no means an expert, but advise that you read some articles about negotiating and get prepared because most employers expect you to.
Step 5: Getting Credentials
This is where I realized the disadvantage of taking 10 years off.  One of the main requirements for getting credentials and privileges within your organization is to have three references, including at least one physician, who can speak to your clinical competency within the last 12 months. Well, I couldn't fill that requirement, so obviously credentialing committee was willing to make an exception. (And the physician I would be working with was part of the credentialing committee, so I was really lucky). But not every organization may be willing to make that exception and every physician may not be willing to enter into a working agreement with an NP (required by my state).
But even with this exception, I still had challenges to face. Two of the physicians I had worked with had died, two others had retired, and another one had moved to a new job. Yikes! What was I going to do?! Through the human resources department and social media, I was able to track down two physicians who agreed to be references (albeit 10-year-old references), and overall it was a great chance to catch up with old colleagues.
So my journey into re-entering the workforce as an NP after 10 years was challenging and took a lot longer than I thought it would. In hindsight, I wish I had worked a little throughout those years to keep my NP certification active and to remain current in practice.  It would have made getting a job and getting credentialed much easier. I feel very blessed to have this job opportunity and to be working with my collaborating physician. And I hope others can learn from my experience and return to work with more ease.