As Benjamin Franklin once said, "Failing to plan is planning to fail." While potentially cliché, I've seen this statement holds true in medicine. Throughout our training, there is a constant emphasis on learning to plan as many steps ahead as possible. After all, having an in-depth understanding of the downstream effects of our medical decisions is critical in optimizing outcomes for our patients. Having an algorithmic approach to patient care not only improves efficiency, but also reduces subjective decision making to provide more consistent positive outcomes.
Personal Planning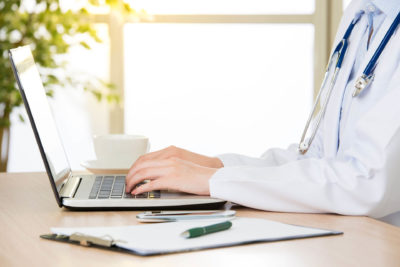 So what does this have to do with choosing a practice? While we are trained experts in planning for our patients, as physicians we unfortunately often neglect our own personal planning. We have an extensive curriculum starting from college extending through fellowship designed to build a foundation of critical thinking, however, this curriculum lacks important programs such as financial planning, life/work balance, and of course, how to develop the 'ideal practice'. 
A big chunk of our exposure to different practice options comes from residency. This experience is primarily focused on caring for patients(for good reason, of course), but very little time is dedicated to identifying how each practice will serve personal lifestyles. As a result of this, throughout my residency, I felt I had to decide between private practice or academics — when in reality that wasn't the only case. I ended up finding an elusive opportunity that offered both.
Breaking Down the Options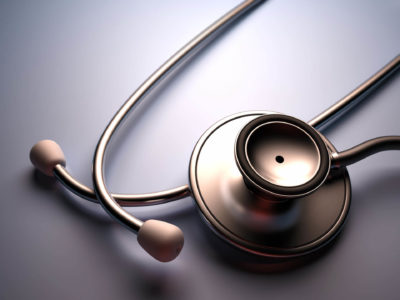 There is no single 'best' option when choosing a practice. The best advice I can give a resident considering their future practice is that they must do some introspection and consider what aspects of a practice are most important to them. By identifying my personality and goals, I could prioritize options that were going to work best for me. I knew I wanted well-rounded experience, autonomy in decision-making, and I wanted to keep my key focus on my subspecialty, orthopaedic foot and ankle surgery,- but I wanted this opportunity to also allow me to maintain involvement in extra-curricular activities. My active involvement in professional societies, community outreach, education, and research was something I wasn't ready to cave on. After you have addressed what you want from your career as far as your lifestyle, you'll need to, of course, take into account finances. We would all love to be financially well off as soon on as possible, however, I had to concede a better salary for these other factors that I felt would provide me with a deeper appreciation and gratification of my job.
It is also critical to think of the many pros and cons to both private practice and academic medicine.
Private Practice: Pros and Cons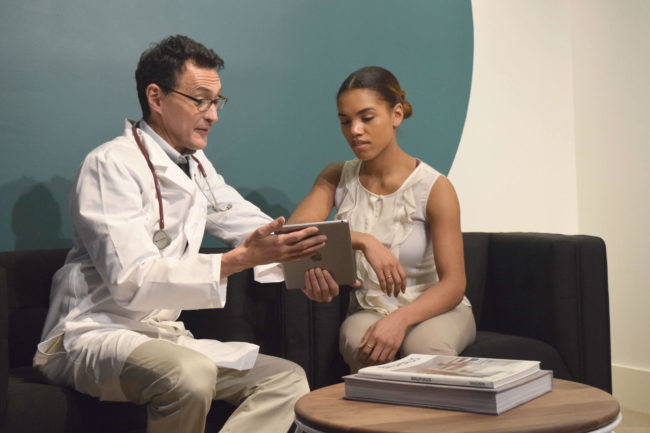 Pros
Clinician typically has more control in the decision-making process

Higher ceiling in regards to potential salary and growth

This growth is not limited to direct patient care, but also through ancillary services opportunities (something that is often not available in academic medicine)

Lacks institutional requirements

Maintaining a certain number of publications or other criteria often involved in academic medicine.
Cons
Extensive time constraints

Activities to maintain a high patient volume: such as simply seeing more patients in clinic, taking more calls, or extensive community outreach to build a name.

Practice Strain: high costs in time or money

Electronic medical records systems, billing department, IT department, and other critical infrastructure

Health care is undergoing a major change in regulation

Increased costs of overhead

Decreased reimbursements

Increase in non-patient care workload that often detracts from the overall experience and satisfaction of the practitioner.
This change in the health care structure has been leading to a gradual shift in both primary care and surgical specialty health care providers. Instead of a true private practice model, it is now changing to a hospital-based employee system… so one could argue that the true private practice is less ideal than once presumed.
Given all these factors, it is understandable that a private practitioner would not spend their remaining free time on research and education, even if they wish they could… simply put, there is only so much time in the day.
Academic Medicine: Pros and Cons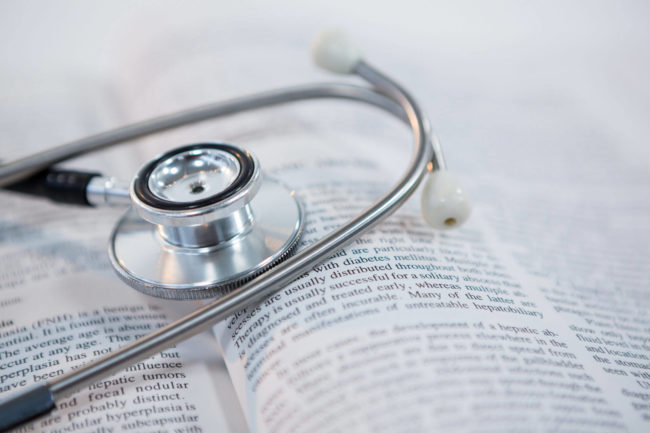 Pros
Academic institutions have a deeper infrastructure that removes much of this strain and time commitment from the individual practitioner

Practitioners have a more 'consistent' salary that is not completely dependent on being 'maximally productive' at all times

This allows you more time to share your focus with patient care and exploring other avenues including education and research.
Cons
These benefits aren't consistent across every academic institution

Academic practitioners (generally speaking) are employees, and don't really have the opportunity to be "their own boss"

While not always the case, many academic clinicians feel constrained by the fact that they often cannot make all of their own decisions. This not only includes small decisions such as what their day to day schedule may be or who their medical staff is, but also larger decisions such as what direction the practice will go or even what types of patients they will be seeing. 
Throughout my residency, I was involved in research and I loved teaching/education, however, I ultimately felt that private practice was a better option for me. Not only was it important that I have more control in the day-to-day decisions, but the potential for long term growth and development of a truly personal practice helped guide me towards this decision. I should also acknowledge that job location was a key component in my decision-making process. There were more potential available jobs in locations that I wanted to end up: including my hometown of Chicago, and Southern California where my wife was still finishing her general surgery residency. Eventually, I was fortunate enough to find a tremendous opportunity with my current group, Orthopaedic Specialty Institute in Orange County, California.
The caveat here, is there is one other option: the elusive combined private and academic practice, or what some would term "Privademics". Stay tuned for Part II of this blog series, where I go into how I am currently working towards this practice through developing a foundation of research, education, and academic involvement.
Dr. Jonathan Kaplan is an orthopaedic surgeon in Orange County, California. His practice is mainly foot and ankle surgery, ranging from trauma, athletic injuries, arthritis, and deformities. Despite being in private practice, he is still actively involved in professional societies, research, and mentorship. Along with two colleagues, this passion for mentoring has led to the development of Orthomentor, an online platform to help guide students through the residency application process. When not practicing medicine, he enjoys spending time with his wife, Liz.