Although you may be familiar with the rates of breast cancer detection and survival, there may be three things you don't know about breast cancer patients.
According to the American Cancer Society, in 2018:
About 266,120 new cases of invasive breast cancer will be diagnosed in women.

About 63,960 new cases of carcinoma in situ (CIS) will be diagnosed (CIS is non-invasive and is the earliest form of breast cancer).

About 40,920 women will die from breast cancer.
Recent studies published in clinical journals have revealed interesting facts that may help you when you treat women who have been diagnosed with breast cancer. Here are three to keep in mind for your Breast Cancer Patients.
1: Cost of Treatment Deters Women from the Doctor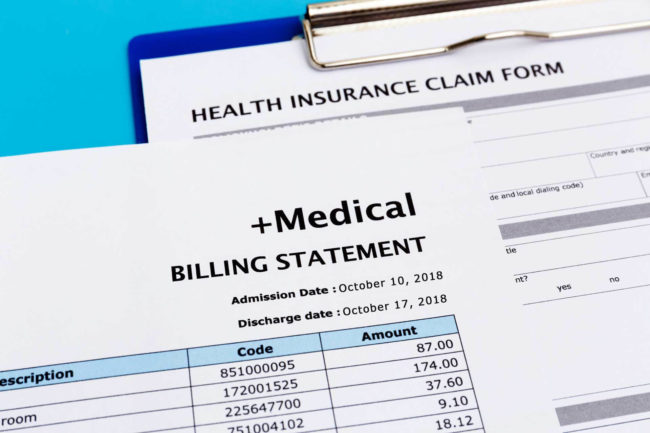 Research published in the journal Cancer, found that many women are concerned about the cost of breast cancer treatments yet their doctor's office isn't helping them to address those concerns.
The study surveyed 2,502 women who had been diagnosed with early-stage breast cancer. More than one-third (38%) of them said they were at least "somewhat" concerned about their personal finances in light of their diagnosis. 73% said their doctor's office didn't help.
They were justified in their concerns.
14% of the women said they lost more than 10% of their household income

17% spent more than 10% of their household income on out-of-pocket medical expenses
The extent to which the diagnosis impacted their personal finances differed by race and ethnicity. Researchers found that black women and Latinas had higher financial worries:
45.2% of black women cut back on money spent on food

35.8% of Latinas cut back on money spent on food

22.5% of Asian women cut back on money spent on food

21.5% of white women cut back on money spent on food
Black women and Latinas were more concerned than white and Asian women about:
Increasing debt from treatment

Losing their homes

Having utilities turned off for unpaid bills
The study also surveyed 845 surgeons, radiation oncologists and medical oncologists. Many of them said that someone in their office "often or always" talks with patients about their financial concerns.
50.9% of medical oncologists

43.2% of radiation oncologists

15.6% of surgeons
2: Telemedicine for Fear & Anxiety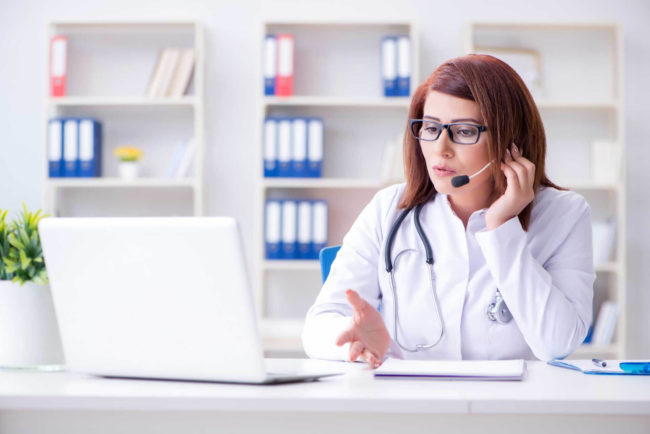 Teletherapy is as effective as face-to-face visits in easing patient fear and anxiety. Telemedicine is expanding care to patients across the country. It is being used effectively for primary care, remote monitoring of chronic disease and mental health services. New research shows that for breast cancer patients, teletherapy is as effective as in-office visits to get them through the fear and anxiety of treatments.
Published in the Journal of Clinical Oncology, the study included 245 people diagnosed with cancer. All of them reported suffering from anxiety, depression, and other types of distress as a direct result of their cancer diagnosis. Participants were randomly divided into three groups that offered different types of therapy:
Face-to-face mindfulness-based cognitive behavioral therapy

Internet-based mindfulness-based cognitive therapy

Treatment as usual (healthcare services they usually received but not mindfulness-based therapy)
Participants in both the face-to-face and internet-based mindfulness groups had less psychological distress as compared to those in the "treatment as usual" group. The study found statistically significant differences:
Lower fear of cancer recurrence

Less repetitive thinking about the cancer diagnosis

Better mental health-related quality of life

Better positive mental health
Researchers concluded, "Implementation of Internet-based mindfulness-based cognitive behavioral therapy could make mindfulness-based interventions more accessible for patients with cancer without having to compromise intervention efficacy."
3: Women with low muscle mass have worse survival rates
Increasingly, researchers and physicians are finding that muscle mass impacts health and survivability when it comes to chronic disease and cancer. A new study published in JAMA Oncology isolated that premise and specifically studied women diagnosed with stage II or stage III breast cancer. Researchers studied 3,241 women for thirteen years between the years 2000 and 2013. CT scans that were conducted as part of the women's medical care showed that:
1,086 women (34%) had low muscle mass

1,199 women (37%) had low muscle quality
The study found "Women with low muscle mass were about 40% more likely to die from breast cancer or another health issue than women who didn't have low muscle mass."
These facts add another dimension to the usual information that is disseminated during breast cancer awareness month. It's important to have these insights in order to effectively treat and educate your patients who have been diagnosed with breast cancer. Understanding a patient's fears and anxiety, and having additional resources with which to support them, can make a significant difference in their care and sense of well-being.
While a breast cancer patient's point of view isn't focused on studying HemOnc question banks, when becoming an Oncologist, you'll deal with these challenges first hand. Learning more about the patients as well as the disease will help upcoming doctors understand more about how to better treat breast cancer patients.